Article published on 30 June 2017
On June 14th, the city of Grande-Synthe (in the French region Hauts-de-France) opened the new play area accessible for children of all abilities, with the Mayor, Damien Carême, elected representatives, children and supervising staff from specialised institutes, families from the Grande-Synthe region and Proludic representatives.
200 m2, €80 000 worth of investments… this play area corresponds to the community's desire to "make the city accessible for all, and to make all public structures accessible".
Last Wednesday, there was a joyful atmosphere in this space where all children, played together on the equipment installed: multi-play unit with an access ramp, low platforms, protected staircase, play panels on ground levels, a tube slide, a double-width slide where two children can slide together (or with an accompanying adult), a double springer with backrests, side panels and handles, a trampoline and musical equipment.
The first objective was to design an inclusive play area: "This is a public play area, accessible to all, which allows children to spend time together. Children in wheelchairs have fun on the trampoline! It's rewarding to be able to fully participate in this, and that's important" explains Sylvain Sperandio, Director of the Jacques Collache medical educational institute.
Ludovic Laurent, Deputy Head of the Green Space Services adds: "children are laughing. (…) children with a handicap play with children who are not handicapped. Except for children in wheelchairs, it's hard to make the difference between both".
A TV report broadcasted the opening on the local ASTV TV.
To view, click here.
Recent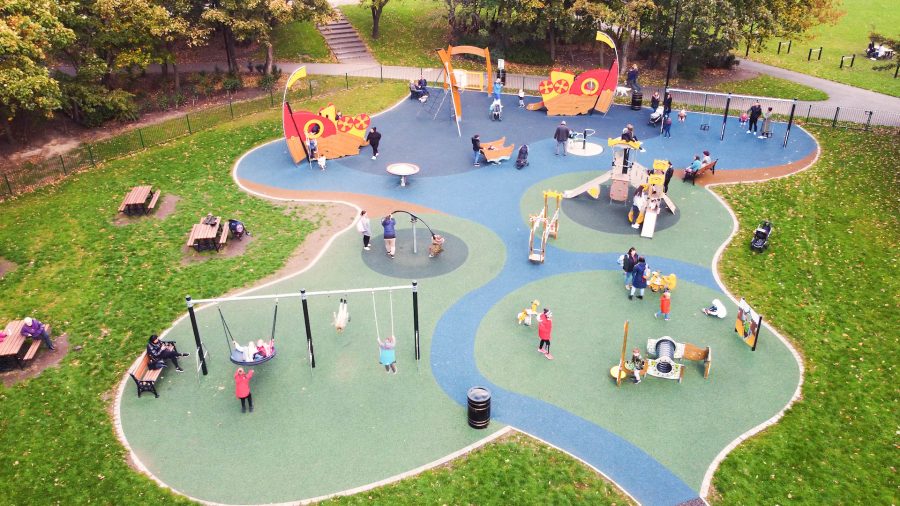 Article published on 24 November 2021
When South Tyneside Council was looking to upgrade a popular park in the coastal town of South Shields, Proludic was successful in their bid to create a new play and fitness space using our play equipment to honour the Roman history of the area for the whole community and tourists to enjoy. Proludic's design for...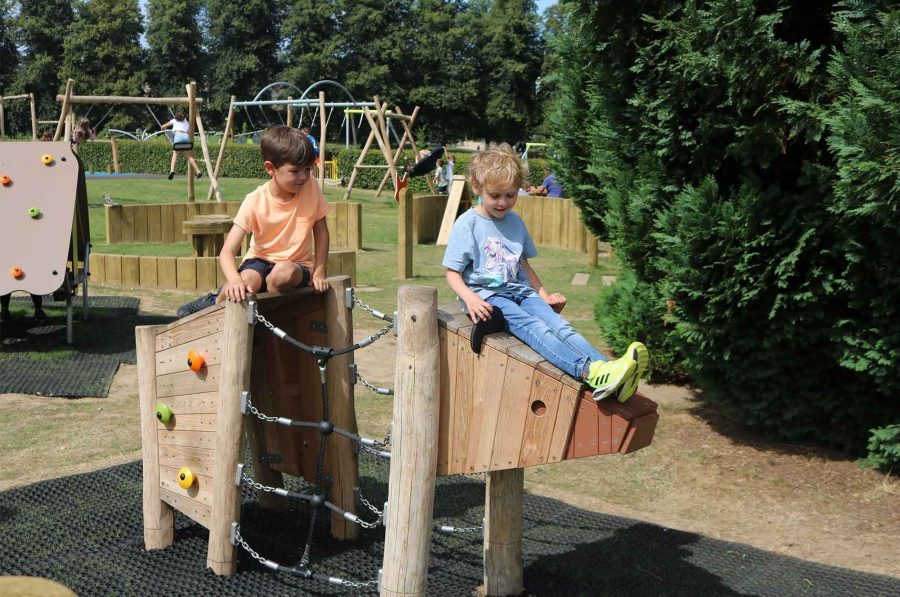 Article published on 14 September 2021
Harpenden Town Council and the PARC Friends of Group set their sights high when they decided to create a new flagship park at the existing Rothamsted play area site in the heart of the town. They wanted to create a memorable play experience for toddlers, juniors, teenagers, and their families alike to enjoy. The client...