Article published on 24 January 2020
The Covid-19 pandemic has monumentally uprooted everyday life as we know it. In the age of a new normal, there are a lot of new rituals and practices we have to adapt to, and exercise habits are no exception.
With the closure of indoor gyms, and national lockdowns restricting us to one walk or run a day, indoor exercise became a distant memory, and millions had to adapt to a Covid-secure way of life. However, this isn't necessarily a bad thing.
It's hard to ignore the obvious benefits of physical exercise, which include better physical and mental health. A 2020 survey found that 63% of respondents got active during the first six weeks of lockdown to better their mental health. With the shift from indoor exercise in gyms and leisure centres to a mid-pandemic craze of running, walking and outdoor fitness endeavours, Proludic wanted to meet the needs of people looking to better their mental and physical health with a focus on Covid consciousness.
Proludic Urbanix
The Proludic Urbanix range is a sleek, professional range of outdoor fitness equipment, designed to work with different muscle groups and provide cardiovascular benefits. The range has been created using a patented hydraulic system that can be set to eight different levels of difficulty, meaning the user's body weight does not influence resistance. Unlike first-generation equipment, the Proludic experience allows for a tailored and personalized workout that works for the individual, not the equipment.
Proludic also prides themselves on premium quality, aiming to deliver nothing but the best to their customers. Innovative and aesthetic, Proludic pushes creative boundaries to present exciting and industry-leading concepts designed for a client-focused, advanced user experience.
Product Range
Proludic wants to meet the needs of each muscle group, and recognise that a well-rounded workout is key to overall health and development. As such, Proludic offers an inventory of 30 units, all designed to withstand the wonderful British weather and provide an intense, personalised workout.
Proludic also employs industry-leading technology, implementing their outdoor fitness products with scannable QR codes that link the user to instructional videos on how to use the equipment, allowing for the user to get the best results and avoid causing themselves injury. Designed using premium materials, such as metal posts, EPDM elastomer handles and Polysafe™ seats, Urbanix stations are the perfect solution for creating long-lasting sports areas boasting easy maintenance.
What are some of the products I can buy?
The Proludic Urbanix range consists of 30 different outdoor fitness products, created using industry-leading innovation to provide thorough and adaptable workouts targeted at the muscle group of focus. The Proludic experience allows for a user-tailored workout, with machines designed with both bi-directional and adaptable features, meaning resistance can be increased or decreased in correlation with ability and workout goals. The examples below show a quick insight into just a few of the products in the Urbanix range.
The bench press is a machine designed to target the pectoral muscles, and also works the shoulder and tricep muscles. Made with a piston offering resistance of 5-40kg, the bench press allows for a challenging workout that the user can adapt based on their ability.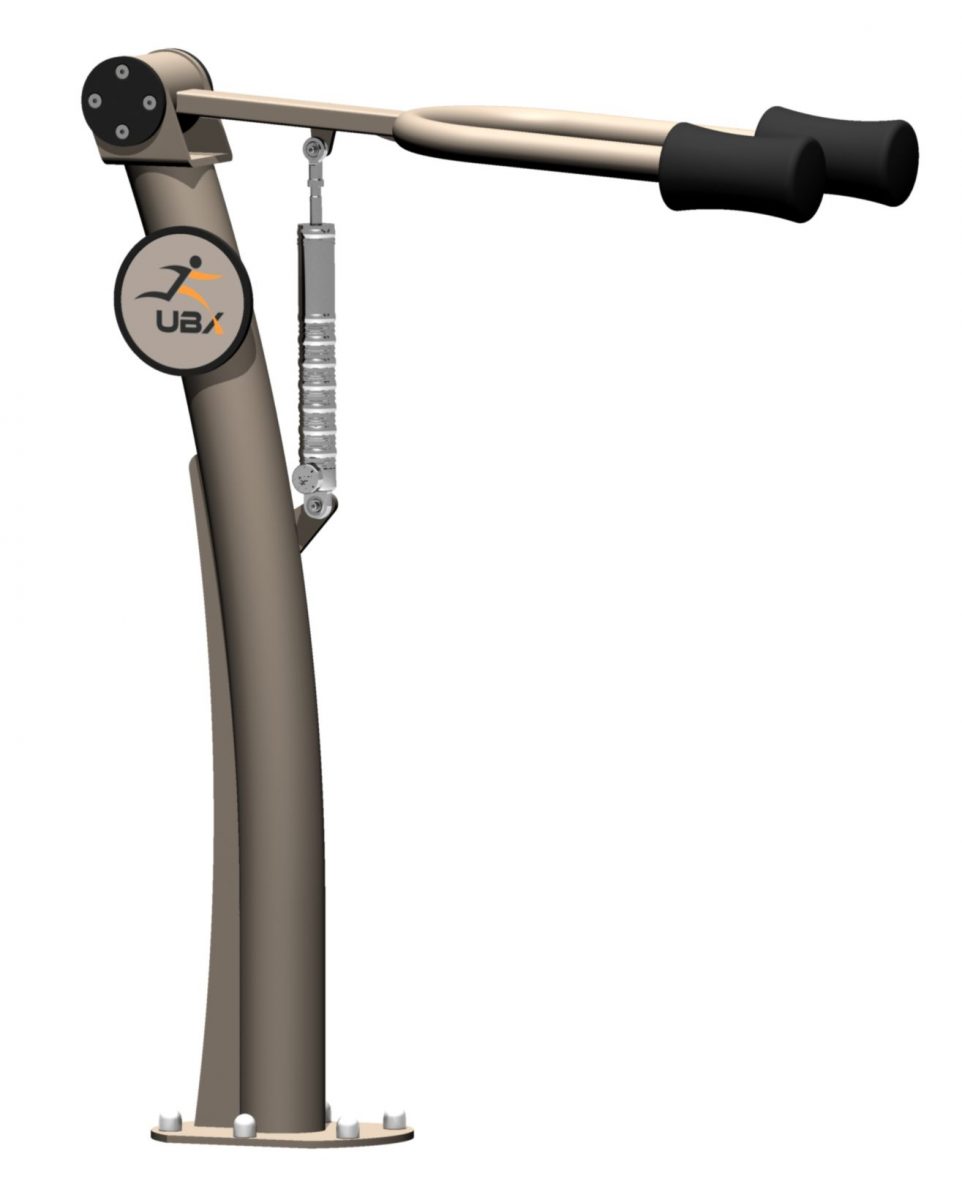 The squat machine has been designed to target the legs and glutes. The bi-directional piston offers a resistance between 10-50kg and can be used for 3 different activities. Industry-leading technology has been employed through the implementation of a QR code on the machine, which can be scanned to link to instructional videos for users to learn how to correctly use the equipment.
The shoulder press offers an intense workout targeted at the shoulder muscle, and also works the muscles of the upper back and arms. Created with Proludic's signature bi-directional technology, this machine makes for a challenging workout that is easily customisable to the user's preference.
How can I find out more?
If our product range seems like it could fulfill your outdoor gym equipment vision, you can contact us for more information, answers to any questions and price quotes.
You can fill out our contact form here, call us on 0115 982 3980 or email us at info@proludic.co.uk
Recent
Article published on 31 January 2022
The start of 2022 sees the launch of our much anticipated new catalogue, packed full of ideas, including over 40 new products added to our play and sports ranges. So, what are Proludic's innovative new entrants for this year? Within our sports range, we have been working on numerous engaging sports activities for children and teens...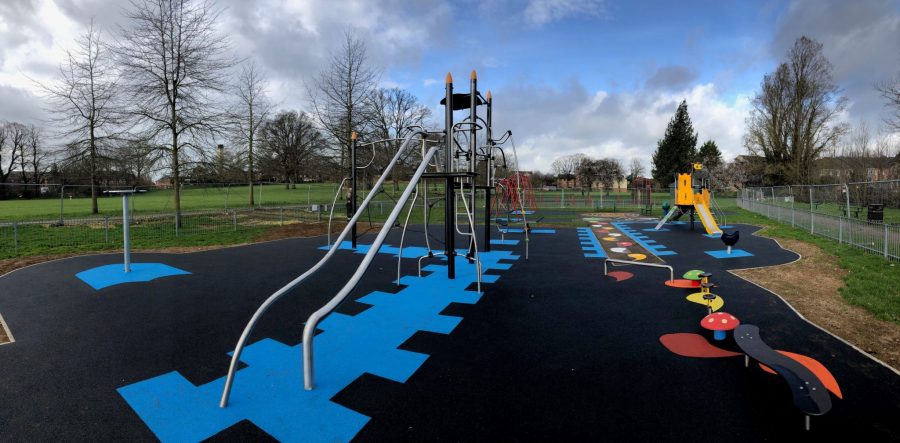 Article published on 27 January 2022
Proludic worked in partnership with North Northants Council to refurbish ten play areas located throughout the market town of Wellingborough. With the council having over 30 children's play areas within the borough it was essential that the proposed equipment was low maintenance and manufactured with the most durable materials. Therefore, the playground equipment chosen (from...