Article published on 15 July 2022
As we are currently in a heat wave in the UK, we thought it would be useful to provide solutions that can be applied in the UK but are used regularly by our Australian subsidiary around high heat, children's safety and UV levels.
As providers of playgrounds and fitness areas worldwide, we care deeply about the safety and comfort of people using outdoor recreational facilities. We are all becoming more aware of the potential health issues that can be caused by high levels of heat and UV outdoors. Proludic is taking action to learn more about these issues, inform our clients and provide solutions to help reduce the possible discomforts caused by heat and ensure children's safety is maintained.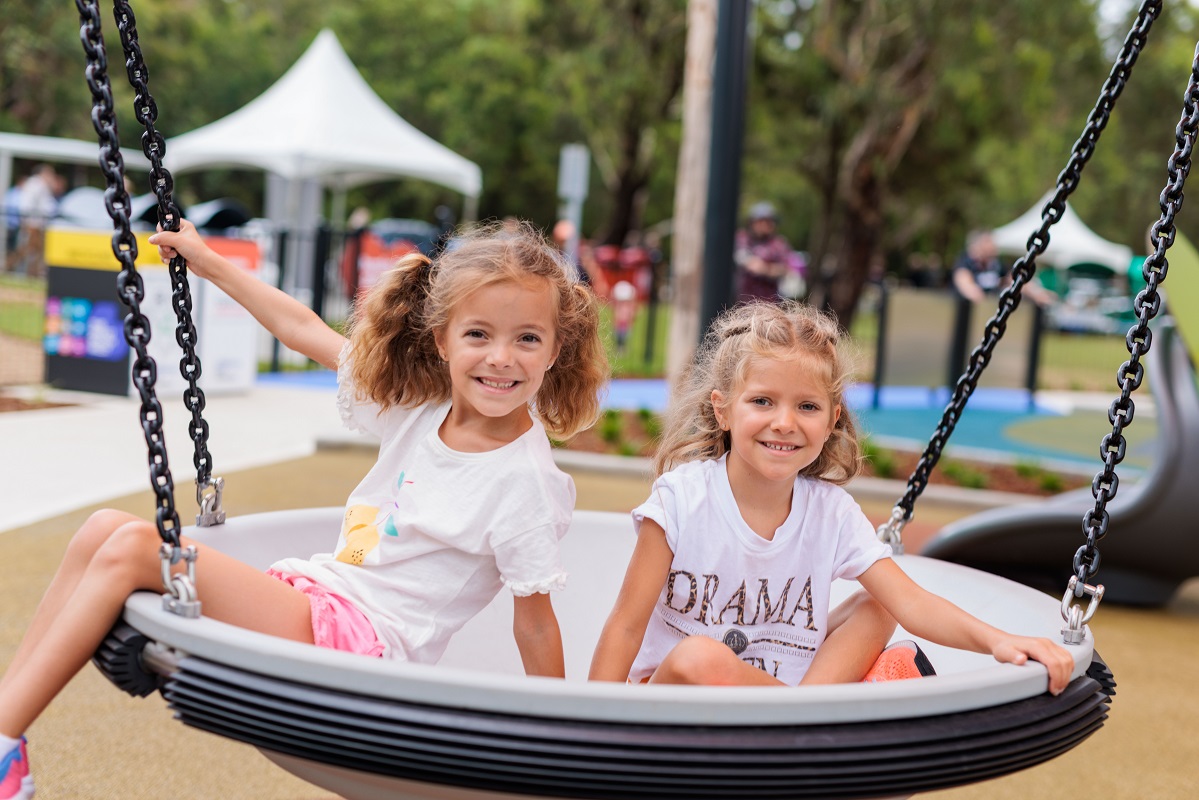 It's hot out there in the sun! – How we adapt Proludic play equipment to suit Australian weather conditions.
We all need to take care when playing or exercising outside, including being aware that parts of play equipment such as slides and large swing seats may heat up when exposed to direct sunlight on a hot day.
In Australia, Proludic has adapted its play equipment to suit Australian weather conditions to provide the best possible solutions for clients. We can:
• Provide lighter colours of polyethylene slides, Pod Swing seats and Rotofun seats;
• Apply special coatings to help reduce the surface temperatures of stainless steel slides, carousel floors, and Wok bowls;
• Supply polyester slide alternatives on Multiplay units.
These adaptations help reduce surface temperatures on these parts in order to improve thermal comfort and lower the risk of heat-related incidents.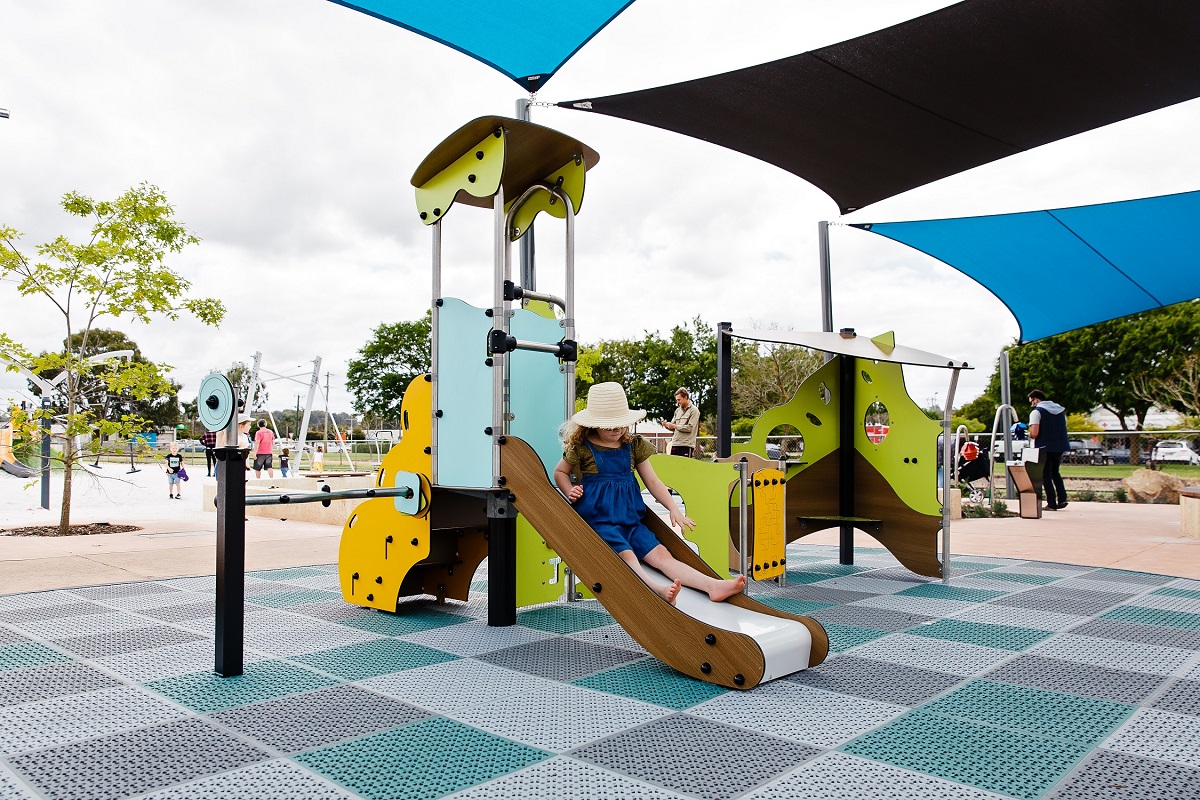 It's also essential to ensure the correct positioning of play equipment in the design phase of a new project and to orientate slides in a southerly direction (and in a northerly direction for UK sites). Wherever possible existing shade sources such as trees can be utilised to help provide shade over the playground. When there are no existing shade sources available then the provision of a well-designed shade structure can be considered.
Talk to your local Proludic Area Manager to find out more about implementing these solutions in the UK.
---
During the period of intense heat that we are currently experiencing we recommend that both children and their carers keep hydrated, appropriately dressed (including headwear) with sun cream applied, and take regular rests in a shaded area. Children's safety is of paramount importance while enjoying an outdoor play space, particularly in hot weather.
Recent
Article published on 9 August 2022
Proludic was delighted to be in attendance as RAF Cosford's Station Commander, Group Captain Gareth Bryant, officially opened a new play area designed and installed by Proludic for RAF families. Situated in the centre of the bases' residential section, the Valiant Road play area is one of the biggest play parks' ever commissioned by the...
Article published on 8 August 2022
Proludic was delighted to be asked to design and deliver an exemplary themed playground taking inspiration from the river Soar for Barrow upon Soar Parish Council. From the outset, they wanted to realise a dynamic play space to reflect the beautiful natural surroundings and sense of river life offered on this elongated park site close...