Article published on 15 September 2020
A brand new, state-of-the-art, modern sports center has been built in Elgin, North East, Scotland complete with a new inclusive play area. The purpose-built sports center has been developed after Moray Sports Foundation launched a 'Capital Appeal Programme' to raise funds of £12 million.
Established in 2015, the Moray Sports Foundation, a Scottish Registered Charity whose primary vision is to is to improve and deliver sporting facilities and activities for all members of the community in Moray for all ages and abilities, as well as sports-people and athletes.
The multi-facility Moray Sports Centre which opened in August is unique in its approach of being more than a sports center by providing a vibrant community hub that encourages social opportunities. As part of this aim, Moray Sports Centre had the aspiration to build an outdoor inclusive play area that would include play opportunities for children of all abilities. The outdoor space has been transformed into a new and vibrant Proludic inclusive play area for Toddlers, Juniors, and their families to enjoy.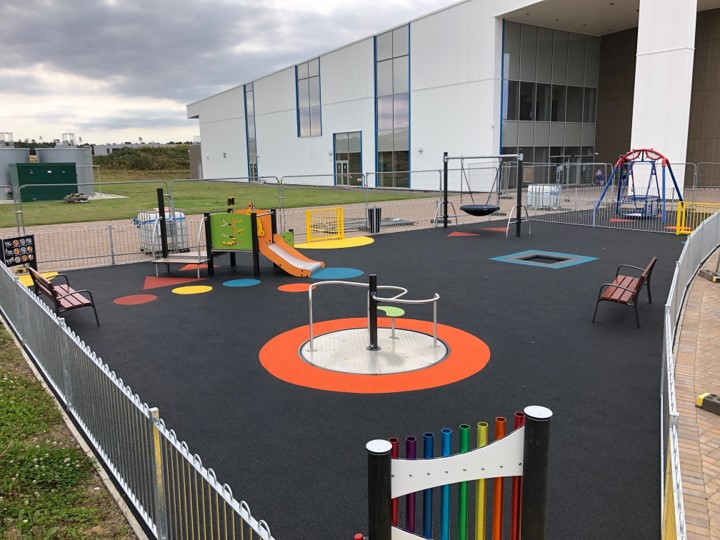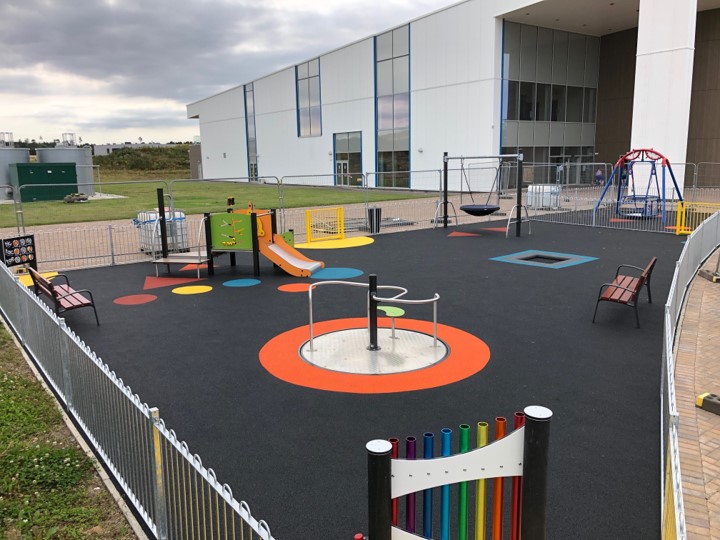 Kathryn Evans, Moray Sports Centre chief executive, said: "We went to the community nearly two years ago to ask what they would like to see in an inclusive playpark – the likes of which doesn't exist in Moray at present. Proludic provided a unique design with various inclusive pieces of playground equipment intended to be fully accessible so that people living with disabilities or chronic illnesses can play alongside able-bodied peers. The site features a wheelchair-accessible swing and trampoline and ground-level roundabout, all of which can take wheelchair-users as well as able-bodied children. Additionally, there is a puzzle play panel, sensory chimes that can be struck with hammers to make melodies. A small Multiplay Unit with a dual slide with low-level platforms and pod swing completes the area. Non-members are welcome to use the play area, which can accommodate up to 18 children at one time.
Bold and colourful graphics were also included in the wet pour surfacing to create a space that stimulates the senses and makes it an engaging space to use. All in all, children can now enjoy spinning, bouncing, swinging, sliding and tactile play experiences in a safe environment.
Kathryn also stated "It was really important for Moray Sports Centre to have an inclusive play area to include all children in our community. Proludic had a fantastic range of playground equipment to suit our needs and their design met our brief. We are delighted with the new colourful play facilities as it gives all children further opportunities to be active. We think that the addition of a play area will widen the appeal of the sports center and entice more families to discover us."
This play area is also one of the first sites to be installed as part of Proludic's 100 Rainbows Pledge. The rainbows pledge has been put in place to help support communities and recognise the extraordinary efforts of NHS staff and key workers during the pandemic by donating £100 per project. The money is going to the Sports Centre charitable foundation to continue to get the community involved in sports and activity.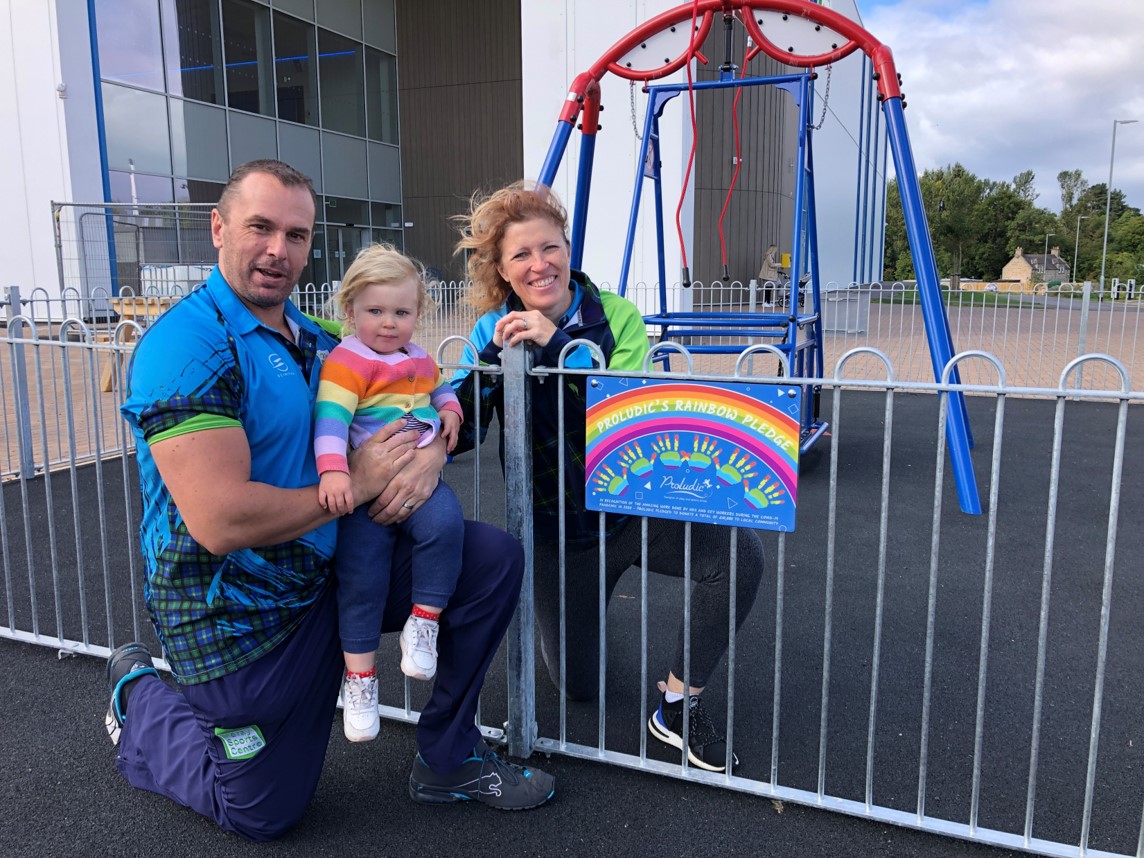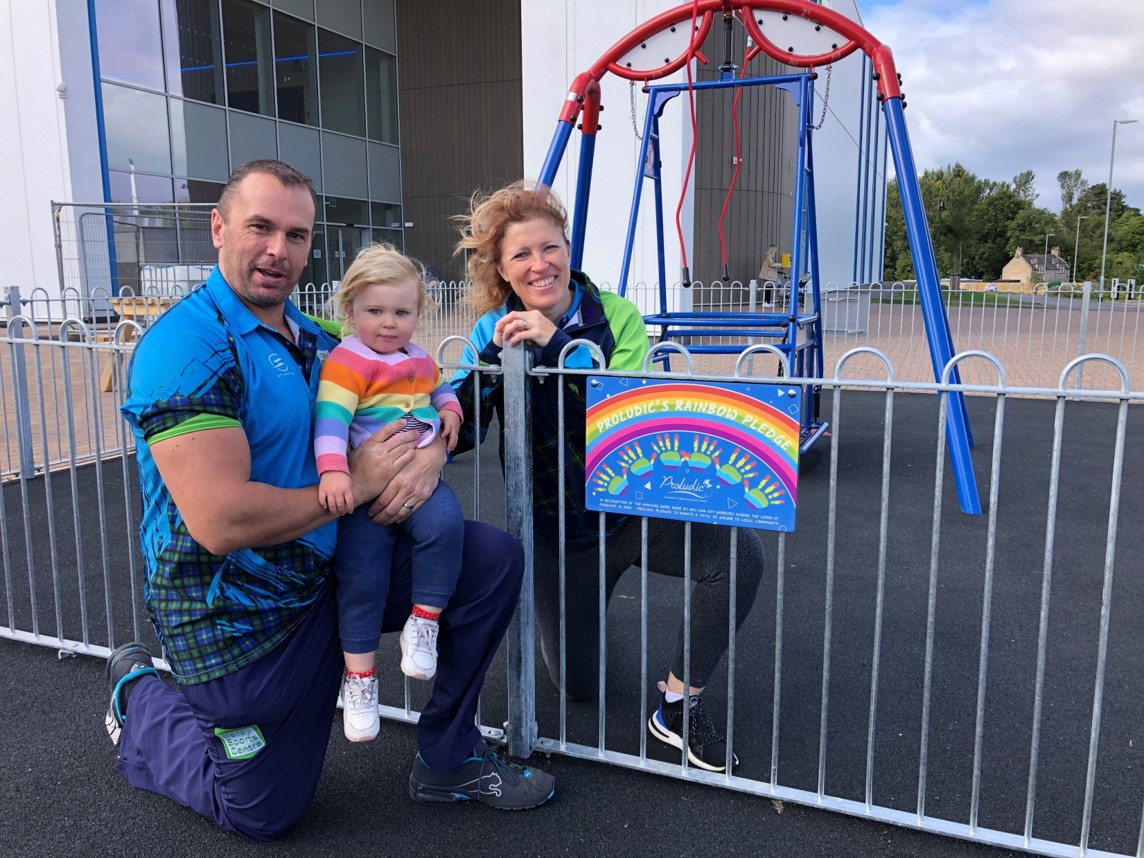 Inclusion is central to Proludic's philosophy as we believe that all children should have access to play and the same facilities. To find out more about inclusive projects view our inclusive brochure.
Recent
Article published on 1 July 2022
Set in 100 acres of rolling farmland close to Bude, North Cornwall, Wooda Farm Holiday Park is a long-established family holiday destination offering pitches for camping, touring caravans, and more recently holiday lodges. The owners of this fantastic destination continually reinvest profits back into the facilities to keep the offer fresh and maintain repeat business....
Article published on 17 June 2022
A new play area has opened in Wallyford in East Lothian near the new local primary school and has already proved to be a very popular attraction with local children. The project is the result of a collaboration between Proludic who designed and supplied the play equipment and East Lothian Council as installers. The play...