25th November 2015

This 'One Stop Shop' Cornwall County Playing Field Association event will bring exhibitors from all services that are beneficial to playing fields, sports fields and green spaces.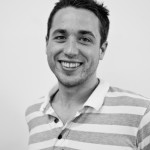 The event takes place from 3pm until 7pm at St Dennis AFC and will have presentations throughout the evening, providing lots of helpful information about managing and maintaining an open space.
Our Area Sales Manager, Oscar Lorraine, will be available to chat to all throughout the event so pop by and say "hello"!