Since it launched last summer, the Proludic Sports App continues to go from strength to strength and has now surpassed one million hearts awarded in recognition of user loyalty and their exercise achievements.
The App has been designed to enhance the exercise experience when used in conjunction with our Proludic Sports equipment. It has been designed to provide recommended workout routines for all ages and ability levels, so everyone can get the best out of their local outdoor gyms. While all users have visibility of a community leader boards to encourage interactivity with likeminded people, it also has functionality to poke your friends and challenge them to get involved.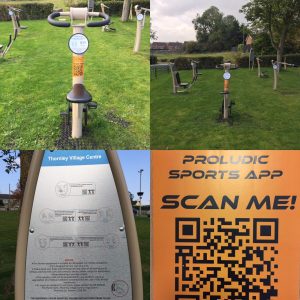 Virtual hearts are given to those who either achieve an exercise goal or invite new users to join them by downloading the app. 'Points make prizes' and, in this case, they come in heart shapes. Once 30,000 hearts have been accumulated they can be exchanged for a sports related gift or a £5 donation to charity.
If you want to download the app please click here