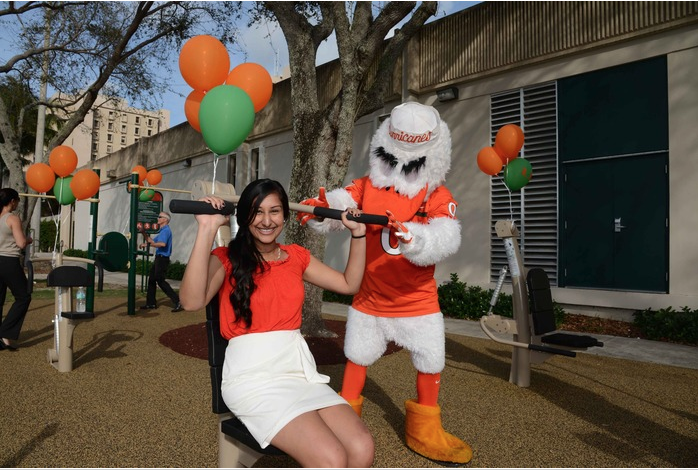 The University of Miami (UM) have embraced the state's infamous 'Muscle Beach' and recreated their very own Urbanix outdoor gym directly on campus for all students to enjoy.
Bhumi Patel, the university's president of the Student Government, pledged to bring an outdoor circuit to UM as part of her presidency campaign last April. She and her team collaborated with the university's Wellness and Recreation department to help bring the vision to life.
The gym equipment of choice was Urbanix thanks to each piece of equipment covering workouts for all of the main muscle groups whilst also enabling users to undertake cardio vascular workouts.
Urbanix equipment also features patented hydraulic pistons which can be set to 8 different positions to provide resistance to workouts and also enables users to progress difficultly levels as fitness increases.
UM have created a new initiative called UMove which encourages employees and students to stay physically active by participating in a 10k a day walking programme and to use the stairs instead of the lifts. This new outdoor gym will also play an integral part within UMove and is there for all students and staff to enjoy.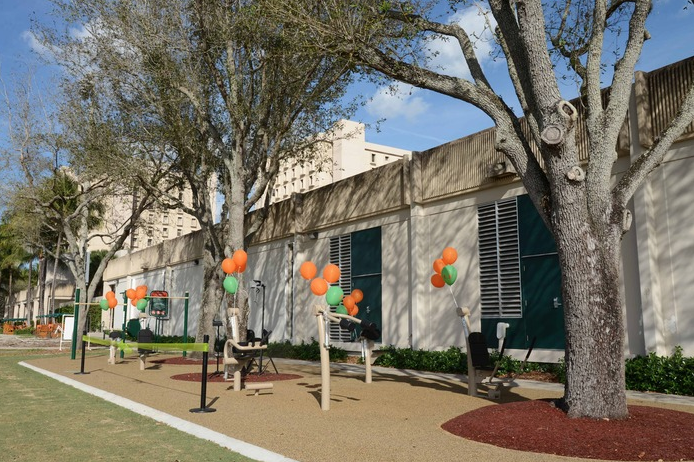 Call us today on 0115 982 39820 to book your free consultation with your local Area Sales Manager and see how Urbanix can transform your space for the better.