Article published on 20 June 2017
Last Year we proudly moved into our new office space in Bunny, Nottinghamshire, aptly named The Play Hub. To continue our growth in this new space, as promised we have also now added a brand new recreational space for our valued staff. This includes: An Urbanix fitness area for staff to work out on, some outdoor seating and an outdoor table tennis table.
This not only proves that Proludic practices what it preaches in encouraging healthier lifestyles, it means the games are on!
The area was officially opened and unveiled to staff on the 14th June, coinciding with their 15-year birthday celebrations.
Denis Le Poupon, Chief Executive Officer and founder of Proludic, opened the area with a friendly game of ping pong with Proludic Ltd Managing Director, Rob Baker.
He also presented all the staff with a custom-made sculpture by a local French artist as a gift to commemorate their 15th birthday.
The unique structure which symbolises happiness, vitality and growth will now stand proudly in our reception area to welcome guests.
Here's to the next 15 years!
Recent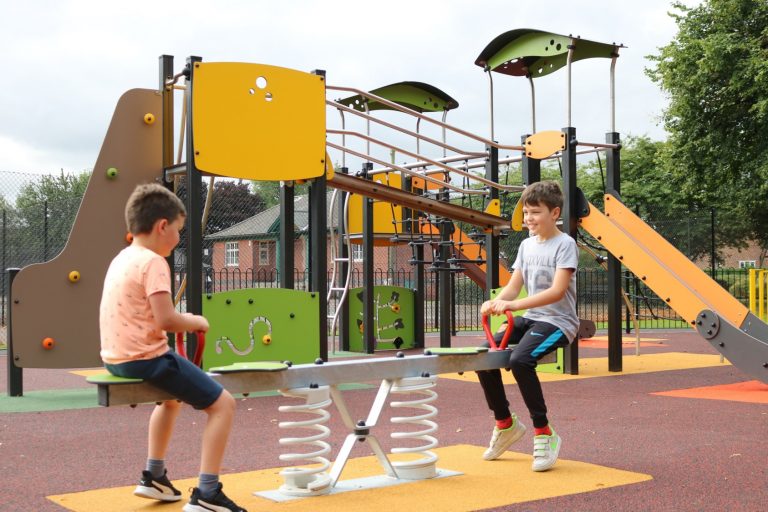 Article published on 12 August 2020
Carlton in Gedling, Nottingham saw the opening of a brand new Proludic play area last week at the Recreation Ground on Conway Road. The fantastic new play area was officially opened by The Mayor of Gedling and Councillor Sandra Barnes last Wednesday after receiving funding from FCC Communities Foundation. Now this green play space has...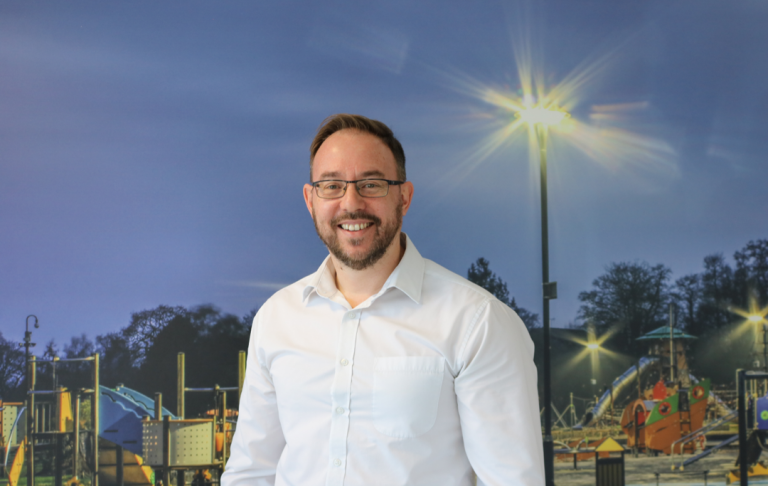 Article published on 10 March 2020
Proludic are delighted to introduce Russell Dyer as the newest addition to our expanding team. Russell has taken on the role of Contracts Manager, created to manage the increase in project installs we are seeing across the midlands and central belt of the UK. Russell's addition to the Proludic team comes at a time when...