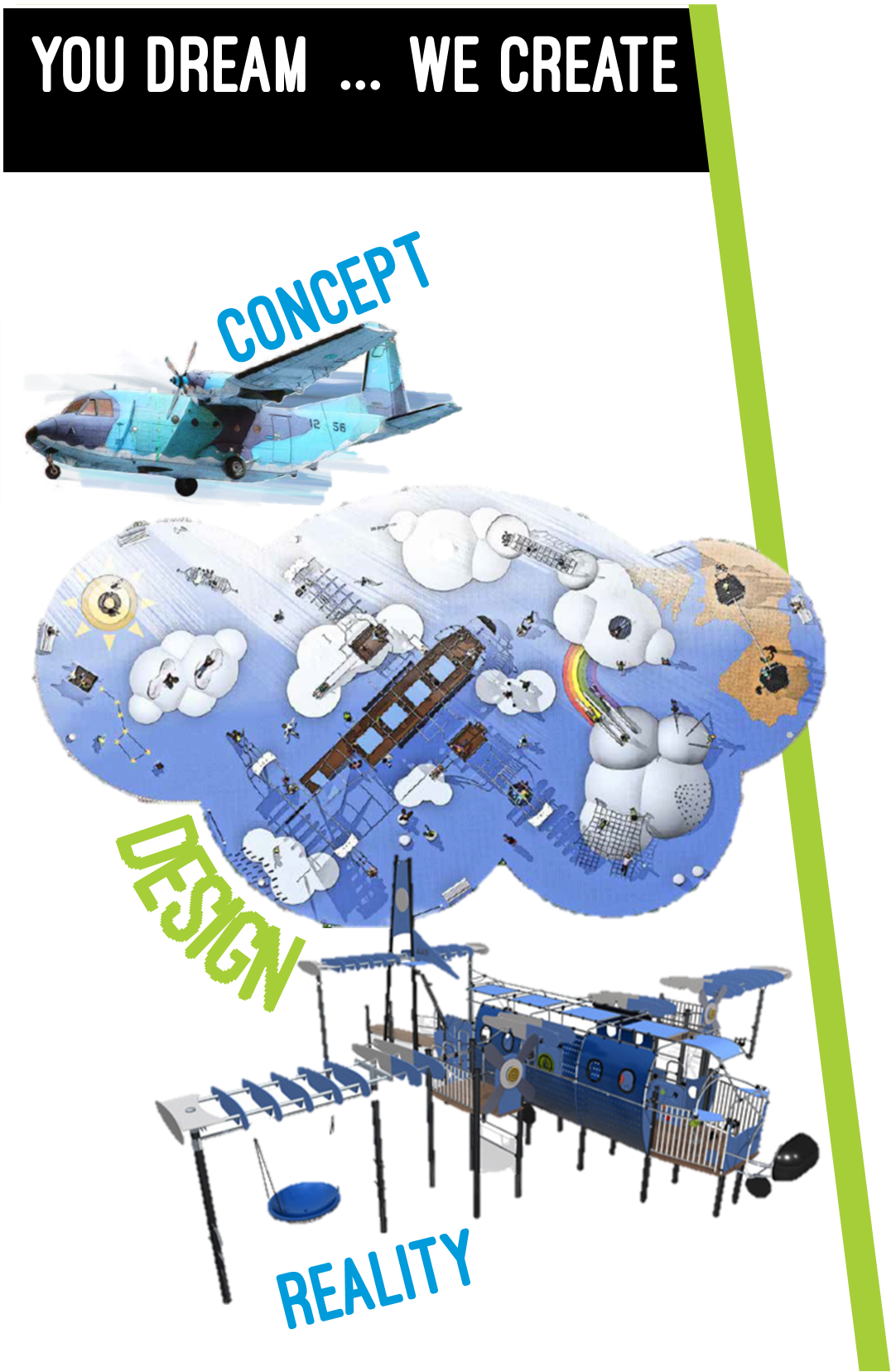 Play is an essential part of children's lives. Simply by having fun children discover themselves, develop and shape their personalities. Through moving, interacting and using their imagination, their confidence and independence increases.
Providing them with outdoor play spaces encourages their development and fulfills their need for freedom.
While each play area project is meaningful for children, it also increases the appeal of the city or the site concerned. In fact, play spaces are areas that are full of life, places for sharing which bring together active, captive audiences who appreciate the creativity of the designs.
Designing play areas in a different way, thinking "outside the box" and pushing concepts a little further in order to create unique and original spaces increases their appeal. This approach creates added value as larger, taller, more original products which are highly themed or personalised create a particular story which unfolds and inspires children's imaginations.
No project is just a dream. Every request stimulates the artistic and technical creativity of our expert teams, and the knowledge of everyone involved ensures a consistent and high-quality work installation.