Article published on 23 January 2019
A new report out today shows for the first time a strong link between recreational screen time and children's inactivity, with children choosing to spend hours indoors and on screens instead of playing outside.
The report released by the Association of Play Industries – API Report A Movement for Movement – reveals that children have never moved so little and points to substantial evidence that screens are a key reason.
There appears to be a 'rapid and dramatic' change from outdoor to indoor time, with a 50 per cent increase in children's discretionary screen time (DST) in less than a decade. By the age of eight, the average child will have spent one full year sitting in front of a screen.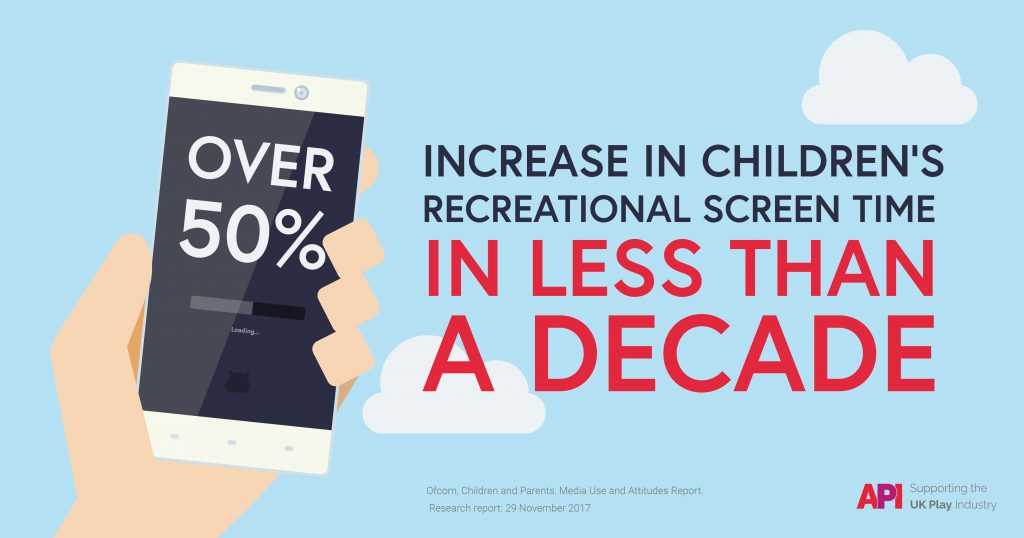 The report's author, Dr Aric Sigman, a health education lecturer and leading expert on the effects of recreational screen time on children, says action is urgently required. "This report confirms what most parents already know, that discretionary screen time is their children's main activity. Whether it's watching TV, playing games on laptops and iPads or spending time on social media, recreational screen time is occupying hours of their day, and has replaced outdoor play.
"Parents are looking for support and guidance on how to go back-to-basics to limit discretionary screen time and get their children outdoors and playing again. The introduction of a two-hour limit for daily recreational screen time will offer specific advice to parents and with the support of government, we can start to tackle the increasing screen time issue."
The Association of Play Industries Chair, Mark Hardy adds: "We commissioned A Movement for Movement to draw together the alarming body of evidence showing the effects that less play and more screens are having on children.
In light of the shocking statistics in this report, there is a real urgency to drive change before the long-term and permanent effects on children's health and wellbeing become irreversible.
This requires action from both the government and parents to counteract the effects of too much recreational screen time. Parents need to be supported in imposing limits on this and provided with easily accessible areas in which their children can play.
Play is such a huge part of a child's development and playgrounds are a much-needed resource that are sadly under threat. This urgently needs to be reversed to ensure the health of a generation."
Rob Baker, MD of Proludic also commented: "The 'A Movement for Movement' research commissioned by the Association of Play Industry (API) makes really shocking reading. Anecdotally we all already knew the young of this country were spending more and more time in front of screens as part of their recreational choices. To have the extent of this quantified brings home the need for action. Such insight can only help bring the issue to the public's attention and spur on political debate about the much-needed investment in outdoor play facilities and reversing the programme of playground closures seen over the last decade.
Being a member of the API and a company operating in the play industry we know first-hand how important outdoor activity is for the development of young children. Proludic wholeheartedly supports 'A Movement for Movement' campaign to better highlight this issue.
In support Proludic staff have been asked to sign the petition and should you wish to sign up then the petition link can be found below."
Please click here to add your name to the petition


Recent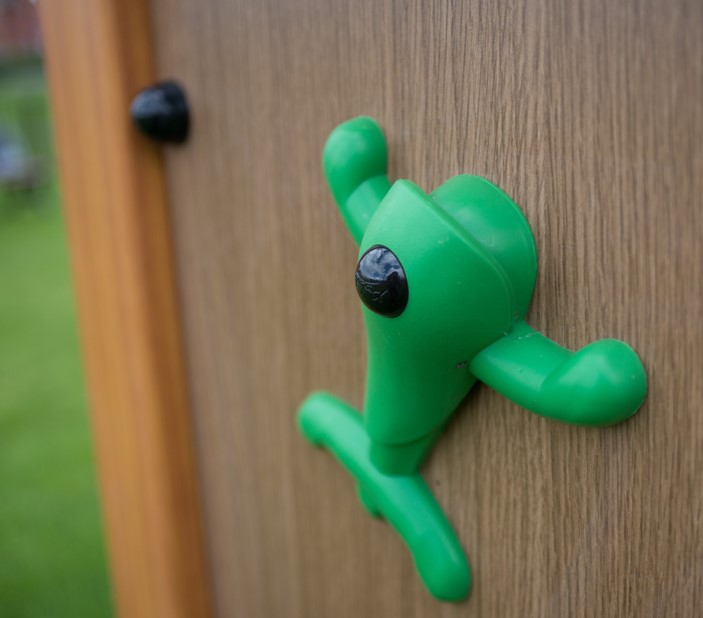 Article published on 10 August 2021
Since our beginnings 30 years ago, our intention has always been to provide our customers with the highest quality of products. Our materials palette is specifically selected to offer long-lasting, durable equipment with stylish designs across all our ranges. Our equipment ranges are suited to developing unique play and sports areas appropriate for the environment...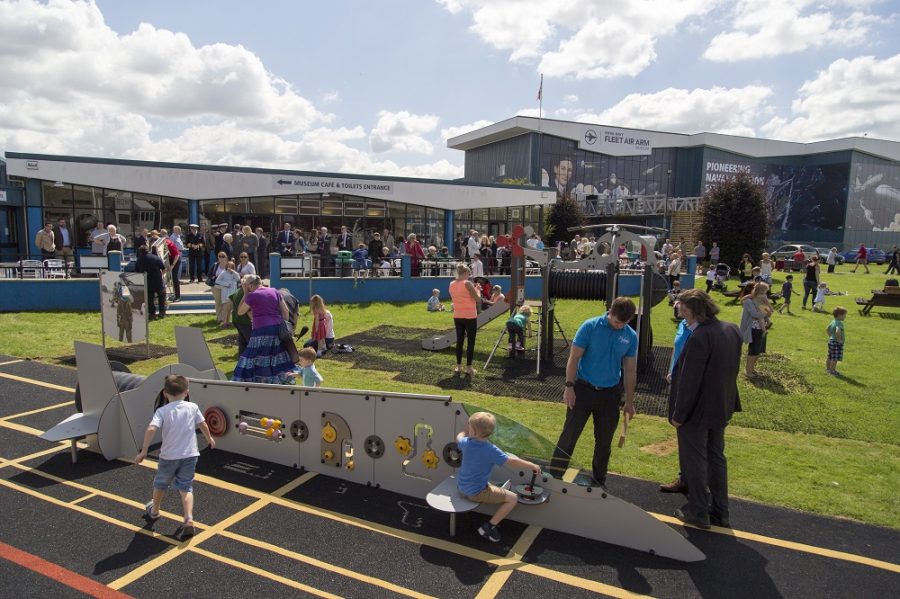 Article published on 22 June 2021
Independently commissioned research by leading outdoor play and sport provider Proludic has shown that the public still wants to see high-quality outdoor play facilities at leading leisure attractions across the UK. In 2018 Proludic conducted research into what adults thought about play facilities at leisure and hospitality venues. The results were revealing and showed a...