Article published on 7 September 2020
Churchfields Recreation Ground in The Royal Borough of Kingston upon Thames has had a jungle-inspired Proludic makeover as part of their Community Parks programme works.
Now 4 distinct magical jungle-themed zones have been created to enthrall children. The crocodiles roam free in the Crocodile Swamp zone and children can explore this area by bouncing on a Frog Springer, spinning around in a Spinning Bowl, or bouncing up and down on the impressive Trampolines. The large Crocodile Multiplay Unit central to this swamp area offers many play opportunities including climbing, sliding, imaginative play & role play. Other zones include the bug discovery, monkey jungle and a sensory sand zone for an inclusive play journey.
Inclusivity was a key requirement for the new play area. Proludic is passionate about providing play opportunities for children of all abilities and was therefore delighted to be awarded the contract to refurbish the play area. Accessible facilities include several play panels as well as wheelchair-accessible trampolines, roundabout and multi-play unit.
As part of the tender requirements, Proludic undertook a joint consultation with the Royal Borough of Kingston to gather opinions from the local community as well as the active Friends of the group. RB Kingston valued the community's suggestions regarding the playground designs which were incorporated into a final revised design. This included a cableway a sand play area with an accessible play bridge and a sand digger.
The play area was once underused and uninviting it is now vibrant and filled with children and families. Colin Stuart Project manager Royal Borough of Kingston upon the Thames said, "The playground has been transformed into an exciting and inclusive play space which is now filled with children and their families enjoying the new facilities".
Churchfields play area is also the first in 100 sites to be installed as part of Proludic's 100 Rainbows Pledge. The rainbows pledge has been put in place to help support communities and recognise the extraordinary efforts of NHS staff and key workers during the pandemic by donating £100 to 100 charities. The Royal Borough of Kingston upon the Thames nominated local charity, 'Chessington Scouts' to receive the donation who have found the donation to be enormously beneficial in these difficult times.
Proludic is proud to be supporting local charities as well as contributing to communities by installing playgrounds rich in play values that offer something for everyone.
To find out more about inclusive projects click here, or view our inclusive brochure.
Recent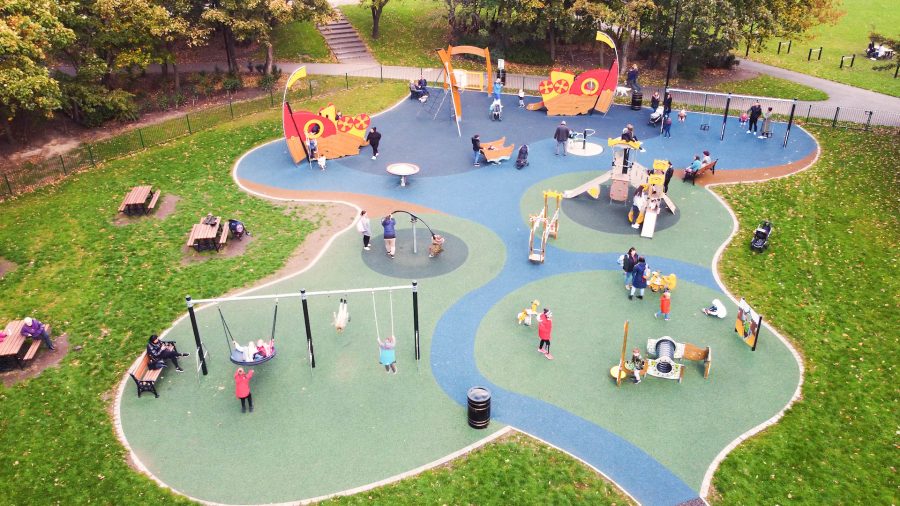 Article published on 24 November 2021
When South Tyneside Council was looking to upgrade a popular park in the coastal town of South Shields, Proludic was successful in their bid to create a new play and fitness space using our play equipment to honour the Roman history of the area for the whole community and tourists to enjoy. Proludic's design for...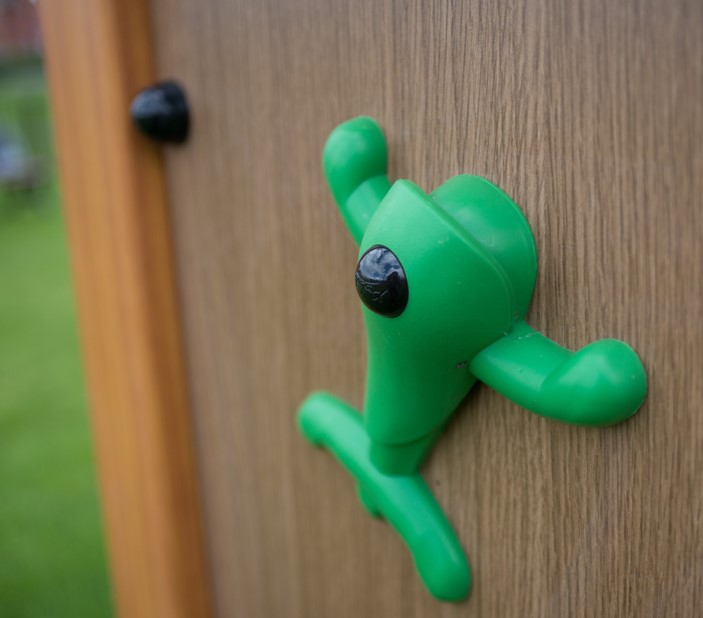 Article published on 10 August 2021
Since our beginnings 30 years ago, our intention has always been to provide our customers with the highest quality of products. Our materials palette is specifically selected to offer long-lasting, durable equipment with stylish designs across all our ranges. Our equipment ranges are suited to developing unique play and sports areas appropriate for the environment...