Article published on 24 July 2017
The success and popularity of Outdoor Gyms in the UK have slowly increased over the last 10 years. Initially, they were considered to be home to warmer climes where they better suited the outdoor way of life for users across parks and beaches. This has proved not to be the case and there is an ever-increasing programme of Outdoor Gym installations across the UK.
The design of equipment has evolved during this time and now there is a wide range of systems on the market varying in specification and price.
The key principles for the design of the exercise stations are safety and benefits to the user. This can be achieved through a controlled weight resistance system along with clear signage and accompanying technology providing guidance and structure to safe independent workouts.
Proludic Urbanix was first to the UK market with an outdoor gym range using a unique operating system that utilizes a hydraulic piston. The piston offers controlled movement across both movement planes of extension and contraction of the muscle groups which means that users are guaranteed a safe and consistent workout. The benefits to this against a bodyweight resistant system means that users can train using the machines regardless of their own body weight and fitness level.
Imagine facing the challenge of working out when heavily overweight and your only option is to sit at a machine using your own weight as your resistance, the outcome would probably be injury and worse disillusionment in failure.
The hydraulic piston integral to the Urbanix system enables users to start working out with a resistance setting range of 5kg, increasing to 60kg by the rotation of the operating dial. Tested to over 2 million reps it gives peace of mind when installing in open unsupervised spaces. The ergonomic considerations with the design of the seats and long handles ensure a safe and comfortable training experience.
The aesthetic of this equipment is important when placed within a park setting and the muted beige colour ensures it sits well within a landscaped or natural environment. Bright colours can act as a beacon for play and these should be avoided.
The potential conflict between the location of play and outdoor gyms has been resolved with the introduction of the standard EN16630:2015, the reasons for this have been highlighted with the document produced by the API in 2015, confirming all previous standards have been withdrawn including PAS888 and the French XPS 52-904. See API for details.
Guidance is crucial and technology is playing an increasing role in the way the community can access information.
For more information on this please contact marketing@proludic.co.uk
Recent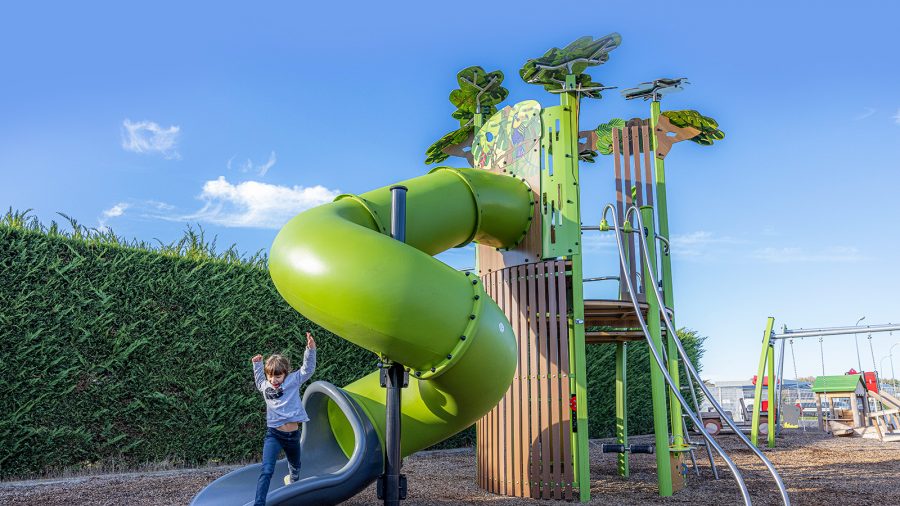 Article published on 25 March 2021
Since its introduction, the Kanopé range has constantly evolved to offer new fun functions, always being more innovative with each reincarnation. Ka'Yop, full of secrets inside and around the tree Ka'Yop is an enchanted tree that contributes to the happiness of children and adolescents through a multitude of fun and dynamic activities. There are four different varieties of...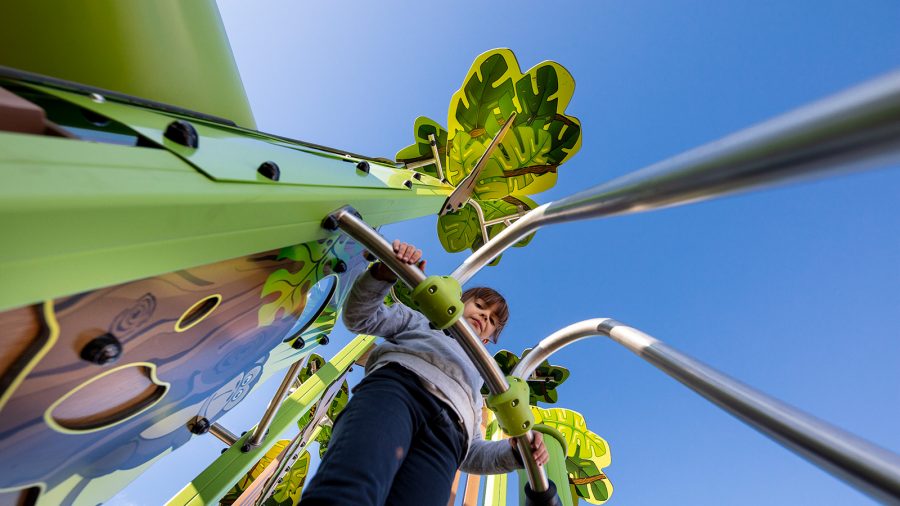 Article published on 11 March 2021
Proludic is excited to share with you our NEW 2021 products which showcase how you can make your play provision stand out from the crowd. This year we have deliberately focused on inclusive play equipment as we are strong advocates of play area design which encourages children of all abilities to play together. We are...