Article published on 17 August 2020
More than ever, the lockdown caused by the Covid-19 pandemic has highlighted the importance of outdoor spaces for everyone.
Research conducted by Sport England during the lockdown found that 63% of people have turned to outdoor activities during the crisis saying that it is important for their physical and mental health. Similarly, outdoor gyms have seen a rise in popularity since the ease in restrictions has allowed them to reopen. As well as being highly beneficial for mental well-being, they are a fantastic way to tackle inactivity and obesity by providing free, accessible fitness solutions for everyone.
Since its launch in 2016 the Proludic Urbanix range has been a unique and innovative solution to outdoor gyms due to the patented hydraulic piston varying the intensity of the workout. The option to change the resistance from one to eight (5-60kg), means that users can select the intensity for their workout to use suit their ability and fitness goals regardless of their experience in using gym equipment. Traditionally outdoor gym equipment tends not to have an adjustable feature which means that users have been unable to progress in building muscle as the movement of the equipment relied only on the user's body weight. The adaptable and progressive workout solution provided by Proludic Urbanix means that the equipment can be used by anyone (over the age of 14) irrespective of their fitness ability, gender, size, or weight and still benefit. The range also has a SafeShock suspension to give a smooth moving motion for clean repetitions.
The latest additions to the Proludic Urbanix range now include a recharge feature on selected pieces of equipment via a USB port. As users progress through their workout, they can charge devices with the electrical energy they generate and keep their smart devices topped up!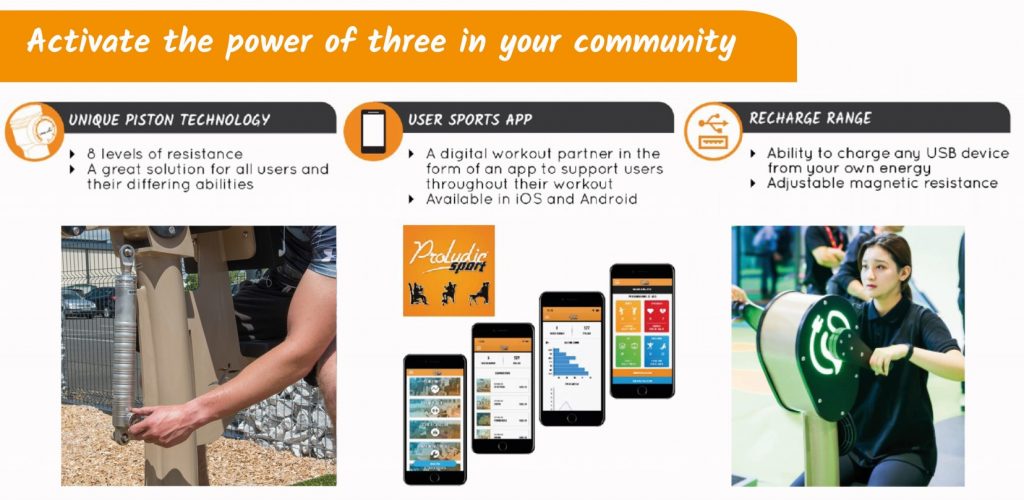 To assist the user with their workouts, Proludic developed the Proludic Sport app which serves as the perfect digital workout partner. Firstly, the app assists users in finding the closest gym to their home location. With over 200 sites now in operation nationally, why not find one near you! The app also provides demonstration videos to learn about the equipment and track previous workouts. It allows users to create personalised workouts tailored to their needs i.e. time, muscle group and fitness goals. Users can also connect with their community, interact with friends, earn achievements, and challenge others. The Proludic Sport app is free to download on Android and iOS devices.

Proludic has been a leader in the play, outdoor gyms and sports areas for more than 30 years. During that time, we have proudly made it our mission to make fitness accessible to everyone. Why not keep the outdoor activity momentum going in your area – An active community is a healthy community!
For more information contact us on 0115 9823980, email, or click here to view our new Proludic Urbanix brochure.
Recent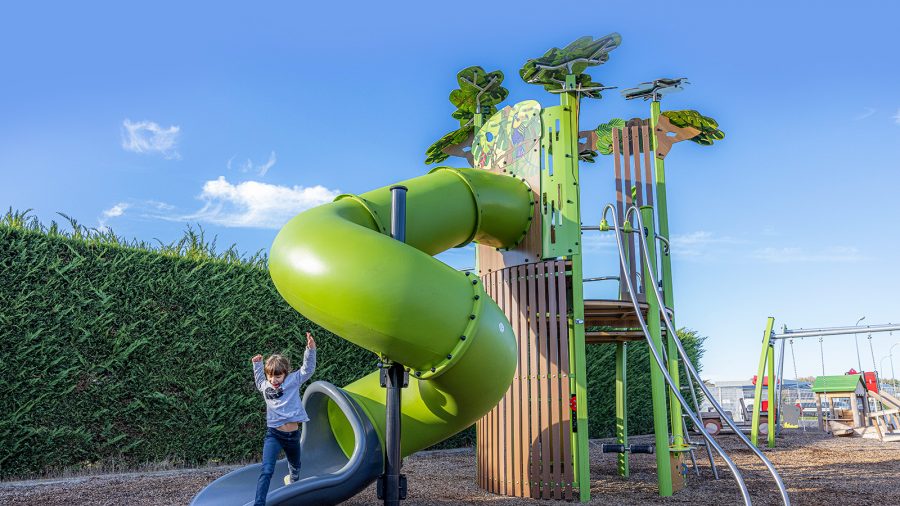 Article published on 25 March 2021
Since its introduction, the Kanopé range has constantly evolved to offer new fun functions, always being more innovative with each reincarnation. Ka'Yop, full of secrets inside and around the tree Ka'Yop is an enchanted tree that contributes to the happiness of children and adolescents through a multitude of fun and dynamic activities. There are four different varieties of...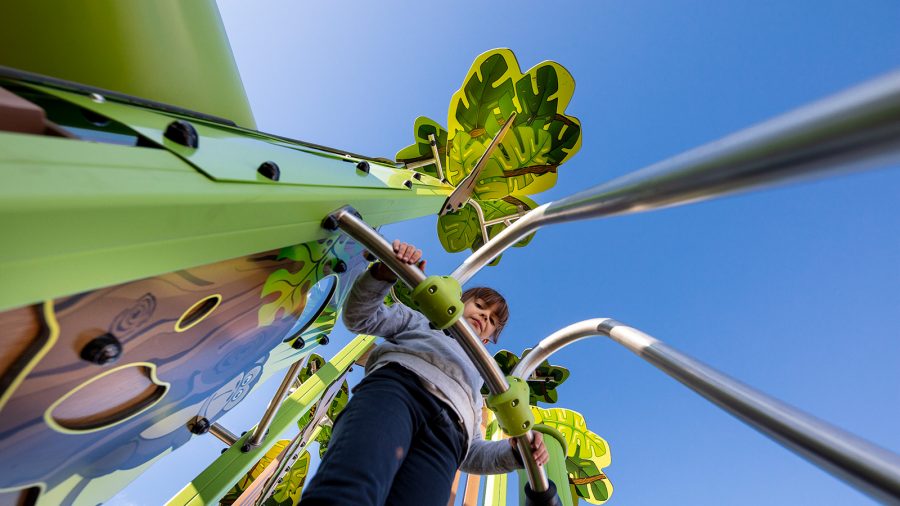 Article published on 11 March 2021
Proludic is excited to share with you our NEW 2021 products which showcase how you can make your play provision stand out from the crowd. This year we have deliberately focused on inclusive play equipment as we are strong advocates of play area design which encourages children of all abilities to play together. We are...