Article published on 26 November 2014
Proludic attended the UKactive National Summit 2014 in London as keen advocates for increasing physical activity. The largest political event in the sector's annual calendar, the ukactive National Summit examined the future of physical activity and the public health agenda.
The National Summit attracted 450 senior influencers from across physical activity, health, policy, brand, media, research, the charity space, and local authority commissioning.
Proludic were keen to discuss how we can help improve community fitness and activity levels through the products and services we offer. Proludic play areas are specifically designed to encourage learning, creativity and physical activity among children. This is important as studies have found that having an active childhood increases the likelihood of being active later on in life. It has been found that if a child is obese at the age of 11 then they are 80% more likely to be obese as an adult. Further worrying statistics were discovered in a survey completed by The National Child Measurement Programme which found that 22.2% of reception children were overweight or obese and this figure rose to 1 in 3 by year 6. These figures further support the need for increased play and fitness facilities within schools.
Baroness Grey-Thompson stated that we need to make physical literacy as important as numeracy, reading and writing in schools therefore reporting and monitoring children's activity levels. Proludic whole heartedly support this stance as the nation's inactivity crisis deepens resulting in 1 out of 6 deaths in the UK, making physical activity as dangerous as smoking. We need to raise awareness of the effects of leading inactive lifestyles, a report by Ofsted in 2012 found that only 50% of primary school children and two thirds of secondary school children had a well-developed understanding of how to lead a healthy lifestyle with regard to food, nutrition and exercise. This shows a real need to raise awareness as well as increase the amount of play and fitness opportunities available to children.
UKactive Chairman Fred Turok spoke about the need for radical new investment in physical activity at a local level to bring spending in line with other top-tier concerns such as smoking. He called for '20 per cent' of Local Authority public health grants to be invested in physical activity by the end of the decade. He said that turning the tide of inactivity 'was achievable' and pointed to the example of smoking cessation, where effective government action had led to 1,500,000 less smokers than a decade ago. Currently only 4% of the public health grants are spent on physical activity.
With such tight budgets, Local Authorities need to spend wisely when creating fitness opportunities for the local community. Proludic have developed outdoor fitness facilities that are high quality and effective whilst remaining relatively inexpensive and compact. Two of the latest developments are the Social Fitness Zone and Urbanix outdoor gym. The Social Fitness Zone is a high quality exercise area that everyone in the community can access. Its compact design means that any space can be turned into a virtual gym, creating a facility for communities, schools, workplaces or parks. These fitness areas are also perfect for GP exercise referrals as they are free and easy to use. Welland Park, Market Harborough, had a Social Fitness Zone installed next to the large playground to give adults an opportunity to exercise whilst their children were playing.
Urbanix is the latest innovation in outdoor gym equipment. Its unique, patented hydraulic pistons offer 8 levels of resistance allowing users to control their own workout – ensuring an authentic gym training session. The majority of other outdoor gym equipment on the market only uses body weight to create resistance meaning there is little progression. Mole Valley District Council recently installed Urbanix equipment at a site in an area which suffers from social deprivation, the project has been extremely successful with local fitness instructors, boot camps and the wider community using the equipment within days of it being installed.
For further information please call us on 0115 982 3980 or email info@proludic.co.uk.
Recent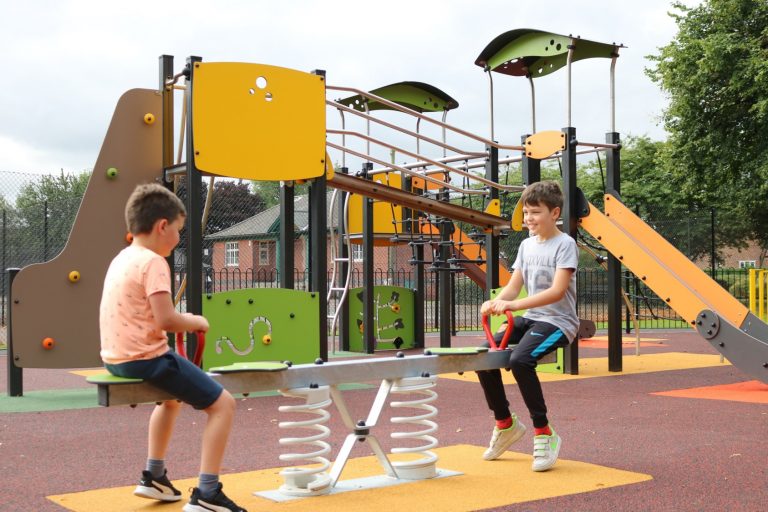 Article published on 12 August 2020
Carlton in Gedling, Nottingham saw the opening of a brand new Proludic play area last week at the Recreation Ground on Conway Road. The fantastic new play area was officially opened by The Mayor of Gedling and Councillor Sandra Barnes last Wednesday after receiving funding from FCC Communities Foundation. Now this green play space has...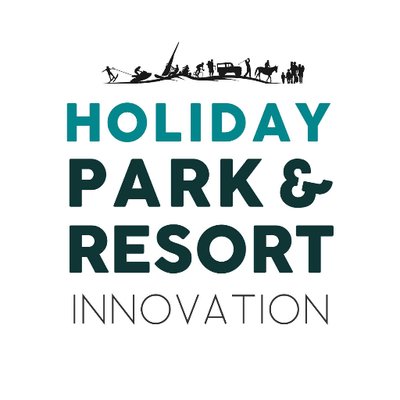 Article published on 10 October 2019
Taking place at the NEC in Birmingham on the 6th and 7th November, Proludic are really excited to be exhibiting for the third time at this year's Holiday Park & Resort Innovation Show. Can you believe it is now just 1 month away from us – how time flies! Holiday Park & Resort Innovation is the leading...