Article published on 27 January 2022
Proludic worked in partnership with North Northants Council to refurbish ten play areas located throughout the market town of Wellingborough.
With the council having over 30 children's play areas within the borough it was essential that the proposed equipment was low maintenance and manufactured with the most durable materials. Therefore, the playground equipment chosen (from our Diabolo, IXO and Biibox ranges) embraced robust galvanized stainless-steel structures and high-pressure laminate panels.
To ensure the children's imaginations were ignited the playground designs used bright vibrant wetpour surfaces. The designs also included different themes such as castles and bugs to ensure the children could go to each site and have a different play experience.
Proludic also ensured that at each site all children of all abilities were catered for, so inclusive trampolines, roundabouts, swings, and play panels were included. 65 items of inclusive play equipment were installed! This represented over 70% of all equipment delivered on the playground project, catering for users with physical and sensory impairment.
The client was extremely satisfied with the results, particularly as Proludic delivered the project ahead of schedule and within the half a million-pound budget allocated. When the project was completed 90 pieces of play equipment had been installed across the borough that could accommodate over 600 children at any one time!
North Northants Council (formally Borough Council of Wellingborough) has worked with Proludic on various play area refurbishments in Wellingborough. The parks have been refurbished to a very high standard and are now colourful and modern, with equipment for different ages in all parks to encourage children to be challenged and entice them to play. Proludic has been professional throughout the process on all projects keeping the Council informed of all timescales, issues, developments along the way. The general public has been very pleased with the new play areas and equipment. Proludic dealt with any problems and issues promptly to ensure delivery of the play areas on time, it has been a pleasure to work with Proludic.

Rajvinder Gill – Coordinator, North Northants Council
---
Photo Gallery
If you have a play project that you would like to discuss then please contact us on 0115 982 3980 or email us at info@proludic.co.uk.
Recent
Article published on 31 January 2022
The start of 2022 sees the launch of our much anticipated new catalogue, packed full of ideas, including over 40 new products added to our play and sports ranges. So, what are Proludic's innovative new entrants for this year? Within our sports range, we have been working on numerous engaging sports activities for children and teens...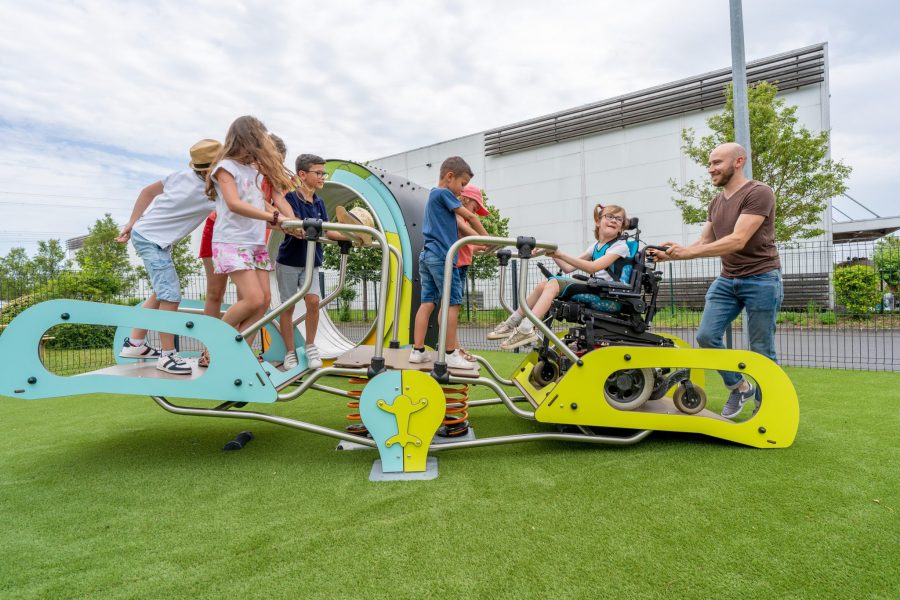 Article published on 24 January 2022
Incorporating an inclusive play space into the SEN (Special Education Needs) school environment can have so many positive impacts on physical, mental & social development. The physical and mental benefits of children having the opportunity to play are numerous and well documented. Outdoor play especially can be a chance for children of all abilities, genders...