Article published on 9 August 2022
Proludic was delighted to be in attendance as RAF Cosford's Station Commander, Group Captain Gareth Bryant, officially opened a new Bespoke Playground designed and installed by Proludic for RAF families.
Situated in the centre of the bases' residential section, the Valiant Road bespoke playground is one of the biggest play parks ever commissioned by the Ministry of Defence's (MOD) Defence Infrastructure Organisation (DIO) to date.
This expansive new facility is large enough for 185 children to play at the same time and features 50 pieces of play equipment, 12 of which facilitate inclusive play. These include traditional favourites such as swings, slides, a seesaw and a cableway. The playground equipment also includes Proludics' innovative Roll Runner (J3510) and a striking central 5-meter-high pyramid (J4807) climbing net.
"It is an absolute privilege to open the new play park at RAF Cosford. After fifteen years of having the old park the new play equipment now provides access for over 180 young children to use at the same time…. It is a great facility that the kids are going to enjoy playing with."


RAF Cosford's Station Commander, Group Captain Gareth Bryant
The £185,000 investment in the play area now replaces a much smaller park and has been specifically designed to meet the needs of parents and all children alike, with zones specifically for toddlers and another for older children. More specifically, this bespoke playground features a sensory play area, a picnic place and a story-telling retreat with colourful mushroom seats and timber play mountains resembling the 4 tallest peaks in the British Isles. The play park is completed with vibrant wetpour graphics depicting the sky theme with balloons, jets, clouds, a rainbow and mountain ranges.
The works undertaken across the UK's Defence estate over the last 18 months have already made a real difference to the lives of Service personnel and their families. Along with the thousands of homes that have been refurbished, around 60 play parks have received a full upgrade and we're delighted that this playpark has given local children a safe, outdoor place in which to play.


Tom Silvey, Amey's Operations Director, RAMS
This particular upgrade was commissioned by DIO through their principal contractor Amey, who brought Nottingham-based specialist Proludic on board to design the play area and install the equipment. The upgrade formed part of a £200m government investment, announced by the Chancellor and Defence Secretary in July 2020, to improve military accommodation. The bulk of this has been spent on refurbishing over 2,800 homes but monies for new play facilities were also allocated.
Proludic is delighted to have been involved in the delivery of this flagship play area to further support the children of the families of service personnel. We are happy to hand this space over to the community for the children to embrace with fun play experiences for many years to come. This truly is a play area designed for all children to use with many inclusive items of play equipment included.


Anne Parkin, Proludic's Key Account Manager, said:
This location is not new to Proludic as we have also recently upgraded another MOD play area on Virginia Road. The small facility had only three pieces of equipment but has been upgraded into a larger, more interactive play park at a cost of around £70,000.
To find out more about how we can help design and install a multipurpose playground for your area, click here to contact us.
---
Photo Gallery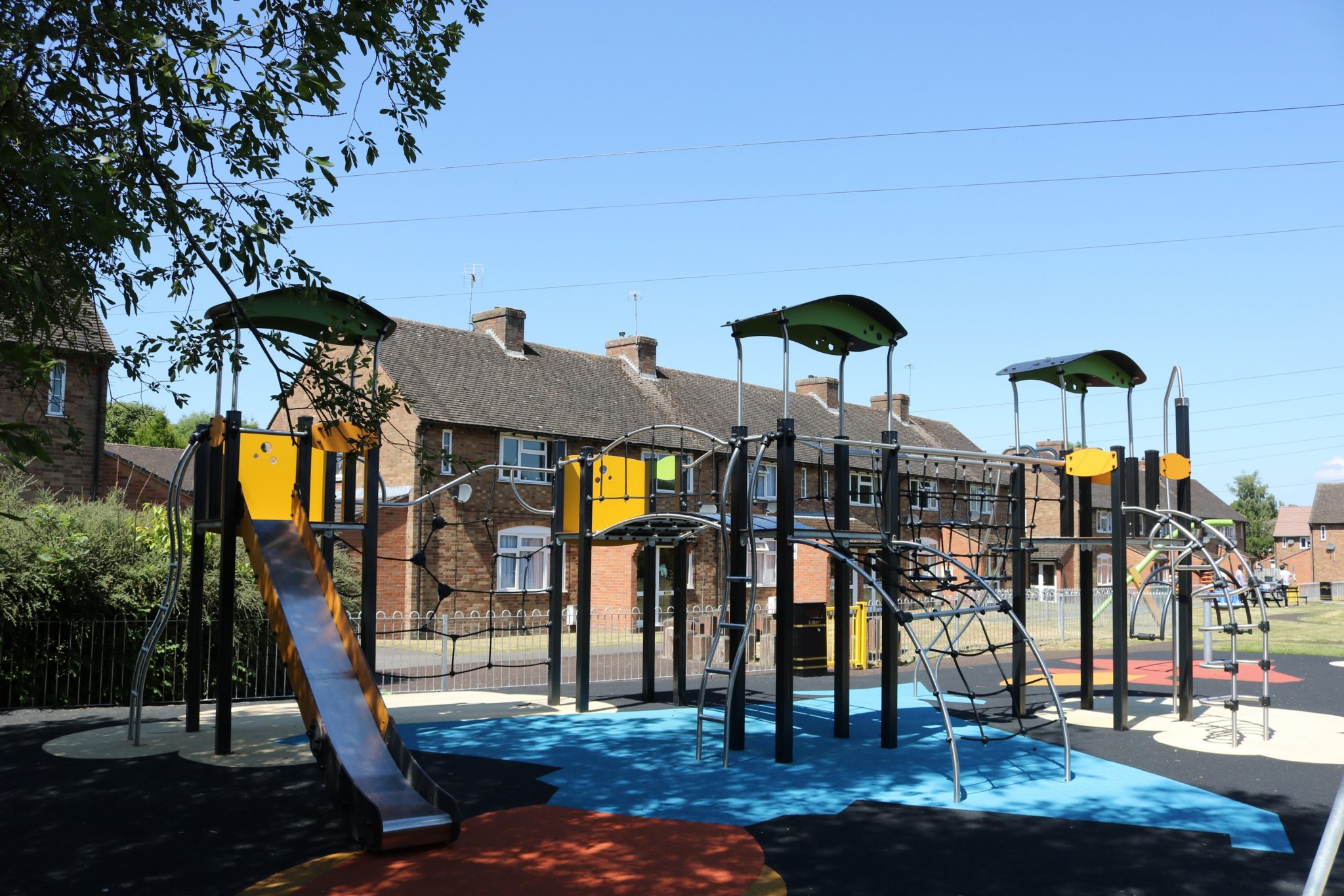 Recent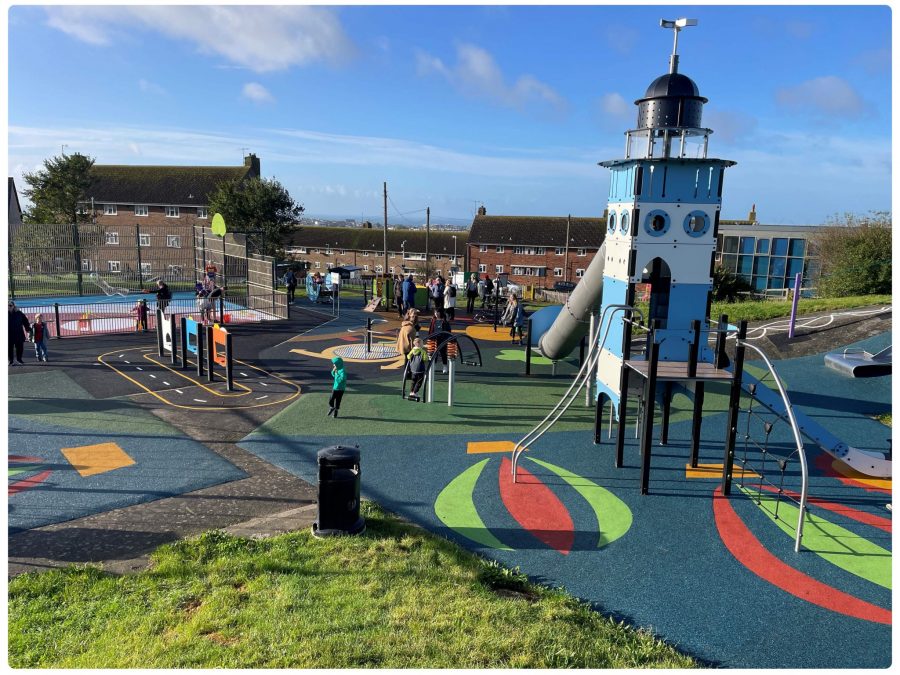 Article published on 3 November 2023
In an ambitious endeavour, Brighton & Hove City Council has unveiled the second-largest outdoor playground equipment refurbishment project in its history to the tune of £3 million pounds, with a budget of £543,000 for the redevelopment of Hollingdean Park play, Whitehawk Way and Woodingdean Central play spaces. This comprehensive initiative, in collaboration with Proludic, not...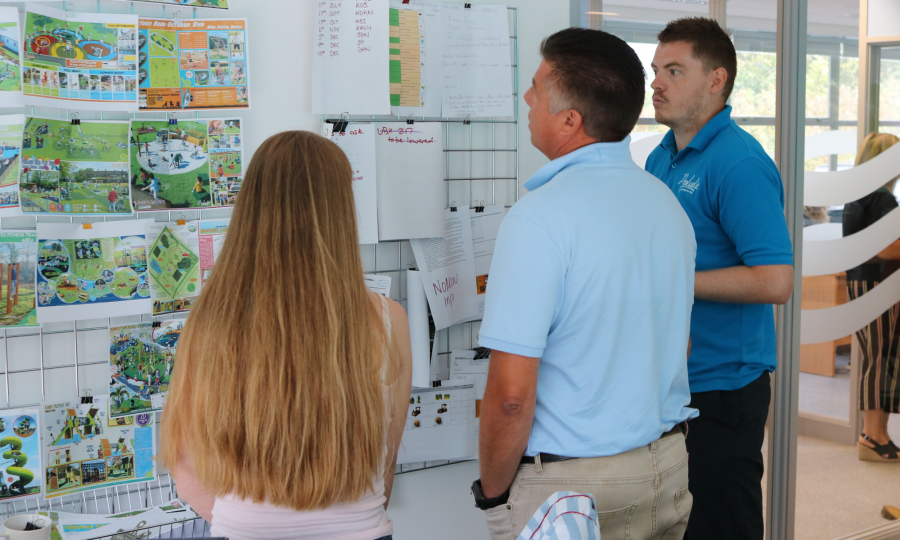 Article published on 12 October 2023
When a play equipment company receives a tender invitation, the initial instinct is to examine the scoring matrix and pose critical questions: "Is this project a suitable fit for us?" "Do we stand a chance of winning the tender?" "Does the client share our values?". Some Councils adhere to consistent scoring plans for all projects,...