In recent months we have seen a surge in media attention to recycling and in particular recycling processes in relation to Plastics. David Attenborough through his TV show Blue Planet II showed us evidence that plastic has flowed into ocean waters thousands of miles from land, allowing albatrosses to unwittingly feed their chicks plastic.
It has raised the question whether plastics should be used at all in packaging of items and in particular at supermarkets.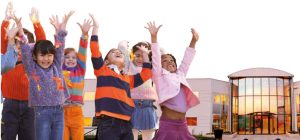 Proludic as a holder of both the ISO 9001 and ISO 14001 certifications is committed to sustainable development on all materials that we manufacture, package and use.
We only use metal, compact, plastic and wood materials that are 100% recyclable. We are also certified to PEFC, so all of our wood is sourced from eco-managed forest and any wood we use is replaced to ensure the sustainability. We are monitored yearly for this certification and have to provide evidence of how we have achieved this across the year.
Some other key stats worth noting are:
We only use water based paints that are lead free and currently only contain 4% of any solvents
70% of all our waste is reused and converted into energy
All cardboard and packaging we receive from our sub-contractors is recycled and 50% of these is reused in our own packaging
Above and beyond this though – we conduct on a yearly basis our own sustainable development audit – where we assess our processes on materials used, optimal packaging techniques, solvent use, energy use and any waste and how this can be converted and reused in our product life cycle.
If you are interested in learning more about how we are committed to sustainable development and recycling then please download our full sustainable development guide here
For any other questions please contact us and we will be happy to assist.