What is our starting point when designing play spaces? The brief, the budget, the environment, the child? In reality these factors will all have an influence but how should we prioritise them?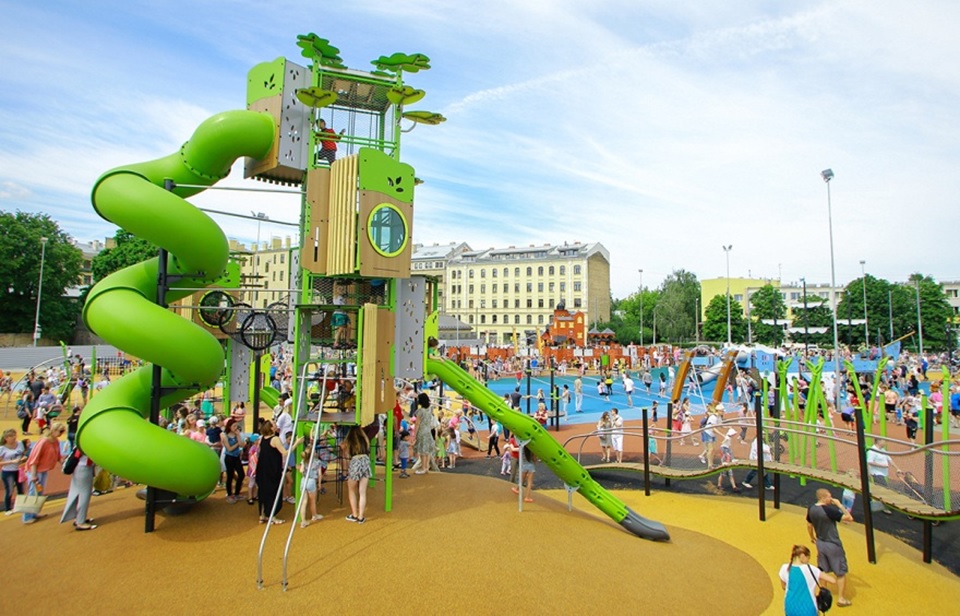 In truth, they cannot sit in isolation and to achieve the best outcome we need to be mindful of who we are designing for.
We should seek outcomes from play that will support the intrinsic needs of a child; to sustain their development throughout their childhood years and provide differing play experiences which are age appropriate and use a wide range of sensory materials. Our aspirations cannot always be met because the spaces given over to play are not the utopian environments from yesteryear. 21st century living has irrevocably changed that but let us not lament. Our offer to children today is still imaginative, innovative, challenging, engaging and inclusive with play equipment design that will inspire children to play across a spectrum of age and ability.
Proludic have redesigned Kanope in 2017 and have taken the key elements of nature and created a modern twist incorporating an urban interpretation of nature. Contemporary design has been created through geometrical shape, transparency, discovery and imagery using urban materials such as steel, ropes and composite to provide a robustness to sit within any challenging environment. Play is far from compromised, in fact it is enhanced by a footprint for play that delivers a plethora of play opportunities and an aesthetic that upholds the aspiration of Genius Loci – 'the prevailing character or atmosphere of a place' and a great place for children to play.