Experience and expertise for you that is near you.
The performance of our Proludic is built on an established multi-disciplinary team.
The Proludic team has over 30 years of accumulated experience in the design, manufacture and installation of play and sports areas. Innovation is a constant theme within our International group, making Proludic's products relevant to the consumer while standing out from the crowd. The creativity of our designers, coupled with our world-class manufacturing facility, ensures that we always achieve original and durable solutions for our clients.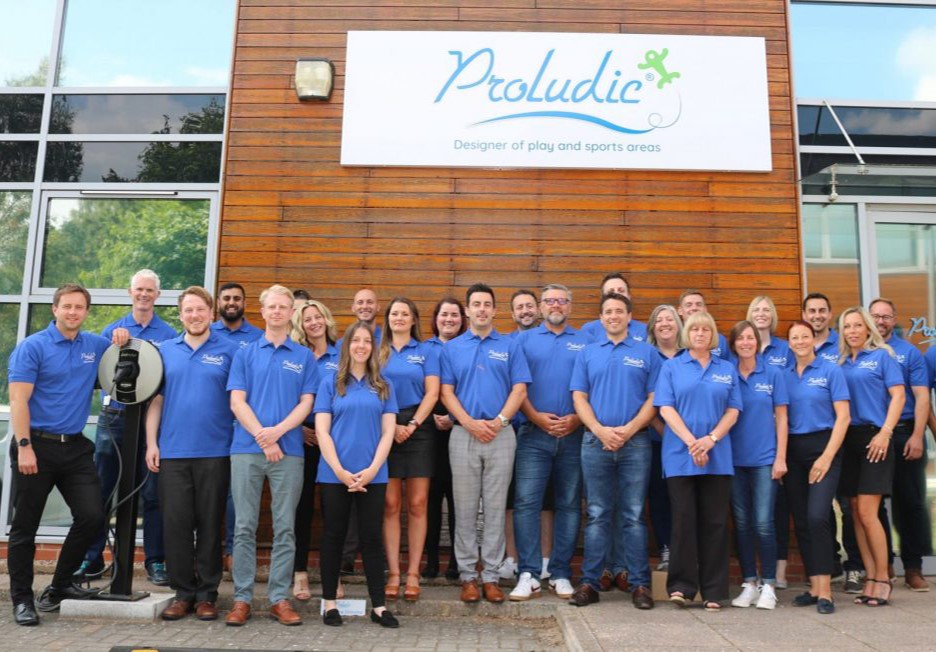 As a Proludic client, you will have access to the expertise of a dedicated project management team. This includes your own local Area Manager, a Customer Service Advisor and a skilled Designer or Landscape Architect. Their combined knowledge and expertise ensure your needs will carefully be assessed and you will receive the highest level of customer care, from the initial planning stage through to project completion.
The first step, the diagnostic, involves determining the project specification by identifying the challenges and constraints of the proposed plan. Technical aspects, budget constraints, expected footfall at the site, type of site, equipment accessibility, landscape integration… all aspects have to be looked at in detail together to propose the most suitable facility for your needs. This appraisal leads to a layout proposal with supporting images, 2D, 3D nesting, etc. and, of course, costing for the project.
---
Let's work together to design
the educational play areas of the future!
Innovation is in our DNA and Proludic incorporates this into your tailor-made designs. The creativity of our designers and our manufacturing quality, combined with our listening, ensure that your project is original, durable and long-lasting.
---
Get inspired by some of our projects