Proludic undertakes the following certifications to provide the best possible service to its customers.
This forms part of a sustainable development and continual improvement approach based around international and national standards.
ISO 9001
For many years Proludic has pursued a quality approach with a single key objective: customer and user satisfaction.
Awarded ISO 9001 certification in 2000, which has since been renewed annually, the company has demonstrated its ambition and organisational capacity to provide a global high performing service.
The standard ISO 9001 is deployed in 170 countries. It has become the international benchmark for quality management requirements in business-to-business relations.
---
ISO 14001
Proludic operates a proactive environmental policy, setting itself high targets for reducing its environmental impact in various areas including consumption of resources at each stage of manufacture of its products, industrial waste disposal management and waste management on its production site and on play area construction sites.
Proludic has held ISO 14001 certification since 2006.
ISO 14001 is an international standard constituting the benchmark for establishment of an environmental management system. Its goal is to help organisations manage the impact of their activities on the environment and to demonstrate the effectiveness of their management.
---
PEFC
In 2015 Proludic obtained the PEFC international Chain of Custody certification which provides assurance that the entire supply chain for woods used conforms to PEFC requirements. The company thereby confirms its commitment to playing an active role in the sustainable management of forests, including soil protection, respect for biodiversity, preservation of water, restricting exploitation of these forests to the pace of their renewal, local economic and social activity.
---

API – Association of Play Industries
The API is the lead trade body within the play sector representing the interests of manufacturers, designers and distributors of both indoor and outdoor play equipment and play area surfacing.
API membership signifies professional competence and performance, which directly benefits customers that choose member companies for their play space projects. With a strict admission criteria it ensures that all members have the necessary experience, financial status and quality of workmanship. Members are committed to high standards of customer service and business practice through the Professional Code of Practice.
---

CHAS – The Contractors Health and Safety Assesment Scheme
CHAS is established as the market leader for health and safety pre-qualification in the UK. It is a non-commercial scheme available to suppliers (those who provide goods and services) and to organisations (buyers) looking for suitably competent suppliers.
---

Constructionline is the Government's national register for suppliers. In the same way CHAS offers a tool for use in the health and safety element of pre-qualification, Constructionline provide the pre-qualification tool for use in financial standing, technical references and other areas.
---
Corporate Covenant – Armed Forces
Proludic are committed to providing high quality play spaces for all our military services. To uphold this we have signed and support a corporate covenant detailing what, we, as an organisation pledge to help this great institution.
---
EN 1176 / EN 1177 European Standards for Play Equipment and Safety Surfacing
European Standard EN1176 and EN1177 are the most up-to-date combined European Standard for Playground Equipment and Safety Surfacing. Use of these certification marks are evidence to the customer of product quality and compliance to stringent safety standards. Nothing is more important than a safe playing environment for children; adherence to European Standard EN1176 and EN1177 ensures that standards are kept high.
---

Fields in Trust
We are proud to be a member of Fields in Trust (FIT) – the only national charity which protects and improves outdoor recreational space. By working alongside FIT, we can help encourage community activity and cohesion and maintain biodiversity by reducing the 'nature deficit' in children and families.
---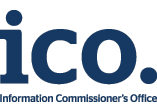 ICO data protection
Proludic is registered with the ICO to provide full compliance of the Data Protection Act and its surrounding principles. Ensuring the information we hold is safe, secure, up to date and available when requested as relevant.
---

Proludic are a keen member of the NCB. The NCB is the largest multi-agency membership network for children's services and studies in the country. The NCB works across the children's sector, developing best practice and sharing expertise but also networks with likeminded professionals who all share one aim – to improve the lives of all children and young people.
---
Qualisport
Proludic holds Qualisport certification, a French national qualification attesting to its technical expertise in the installation, maintenance and implementation of sports surfaces.
---
Proludic works closely with the main professional associations in the play and sports industry. These associations address and answer the concerns of all players involved in equipment, installation and safety surfaces for play and sport.
APEAJ
(French Association for Play Area Equipment Professionals)