Proludic has always adopted a proactive innovation approach and is committed to an effective environmental policy.
The creativity displayed by Proludic's designers and the innovative nature of our equipment have won us a number of prestigious awards.
Our best practices in waste reduction at source and establishment of dedicated recycling channels have also been recognised by environment professionals.
Inosport Award 2017 (France)
GymLudic® educational play structure
---
Good Design Award 2016 (Australia)
Thematic guide ''Inclusive play areas'' – Awarded by the Good Design Australia
---
Good Design Selection 2016 (Australia)
GymLudic® educational play structure – Awarded by the Good Design Australia
---
Good Design Finalist 2016 (Australia)
Urbanix Fitness range – Awarded by the Good Design Australia
---
Columpio de Oro award 2016 (Spain)
City of Almería, for the Proludic play area on the theme of recycling, installed in the 'Parque de las Familias' (Family Park)
Awarded by a jury of Spanish professional organisations (AENOR, AFAMOUR, ASES XXI, DISEÑO DE LA CIUDAD, FEMP and AEPJP)
---
Le Janus de la Cité 2015 (France)
GymLudic® educational play structure – Awarded by the Institut Français du Design (IFD – French Design Institute)
---
Good Design Selection 2015 (Australia)
Grafic Games range – Awarded by the Good Design Australia
---
East Midland RICs Awards 2015 (England)
Commendation for Welland Park Social Fitness Zone in Market Harborough
---
Columpio de Oro award 2012 (Spain)
City of Getafe, for the Proludic play area on the theme of aviation, installed in the 'Parque Aviocar'
Awarded by a jury of Spanish professional organisations (AENOR, AFAMOUR, ASES XXI, DISEÑO DE LA CIUDAD, FEMP and AEPJP)
---
Waste Prize 2012 (Indre-et-Loire Chamber of Commerce – France)
Awarded by the waste management association "Touraine Propre", in association with the Touraine Chamber of Commerce & Industry, Chamber of Trade & Crafts and Chamber of Agriculture, for its innovative and sustainable waste reduction and recovery actions
---
Le Janus du Service 2010 (France)
Web Adventure® interactive game
Awarded by the Institut Français du Design (IFD – French Design Institute)
---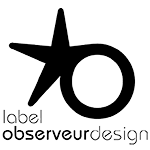 Le label de l'Observeur du Design 2010 (France)
Ludic'Area® concept – Awarded by the Agence pour la Promotion de la Création Industrielle (APCI – French association for the promotion of industrial design)
---
Top Enterprise – Special Mention – 2010 (France)
Awarded by the Touraine Chamber of Commerce & Industry
---
Le Janus de l'Industrie 2009 (France)
Ludic'Area® concept (special mention for Eco-Design) and its Fantastic Cities
Awarded by the Institut Français du Design (IFD – French Design Institute)
---
Fun City Prize 2008 (France)
Organised by FIFAS (French Federation of Sport & Leisure Industries) and Groupe Moniteur (the leading French business information group
City of Nevers (58) for its educational policy and choice of the Tiboo range for its crèches and day nurseries
---
Le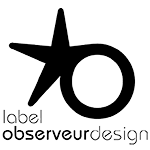 label de l'Observeur du Design 2006 (France)
Tiboo range – Awarded by the Agence pour la Promotion de la Création Industrielle (APCI – French association for the promotion of industrial design)
---
Le Janus de l'Industrie 2004 (France)
Dynamic Structures and Vitality Stations® – Awarded by the Institut Français du Design (IFD – French Design Institute)
---
Prix de l'innovation du Salon des Maires et des Collectivités        Locales 2004 (France)
Dynamic Structures
---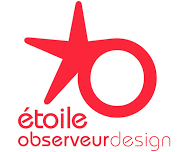 L'Etoile de l'Observeur du Design 2001 (France)
Gyrosat structure – Awarded by the Agence pour la Promotion de la Création Industrielle (APCI)