Article published on 18 September 2015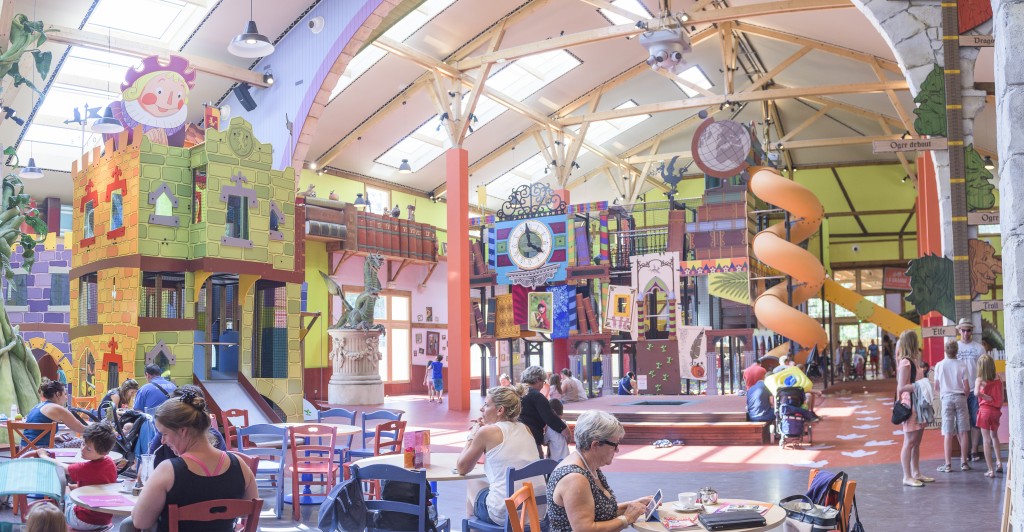 Proludic has created a magical play area for the new 'Deer Wood' holiday village from the (group Pierre & Vacances Center Parcs), which opened on June 30th in Morton, France.
The indoor area, representing more than 500 m2, offers a decorative and graphic finish inspired by fairytales and legends. Two large structures face each other and represent two different play zones for different age groups.
The first one, The Giant's Puppet Show, is aimed at children aged 3 to 6. The castle is eye-catching, with bright colours and original graphic designs. Old stones and arrow slits are adjacent to giant books which seem to come straight out of a library. At the top of the structure, a giant overlooks the play area and welcomes children to pay him a visit.
The castle features numerous play activities. A tunnel, slides, climbing nets and sloping panels can be found on various levels. Inside, the adventure carries on with play panels that offer many play elements, distorting mirrors and educational play equipment. The decorative finish is also an endless source of inspiration for role plays and children are transported into the wonderful world of princesses, knights, fairies and evil creatures.
The 10 meters high Giant Castle of Cards caters to up to 315 children, aged 6 to 12. The theme is fantasy-based and slightly offbeat: illumination decorations and illustrated panels seem to come directly from magic spell books and create a wonderland. Children explore the 3 different levels (2, 4 and 6 meters high) that feature various play activities. Long net walkways, beams, mazes, ropes, tunnels with portholes become the castle's corridors… Going through them is a real challenge in itself as it requires balance, overcoming fear of heights and managing the space around you.
The central squared space is transformed into a battlefield where 16 000 foam balls become projectiles thrown through canons, available on the 2 lower levels of the structure. Younger children can also join in by throwing softballs through the wind fountain on the ground floor.
The play value is further enhanced with 2 sensational slides. 3 children can race together, down a wave multi-slide featuring 4 meter high steep descents. Even higher up, a 6-meter high helical tube slide provides a dizzying descent.
Surrounding this space, children can play on trampolines and an interactive game (from 9 to 12 years old) which combines sound, light and action, involving memory, concentration and speed in answering.
Since its launch in the new Center Parcs Resort, the play area has been hugely popular with both older and younger children. It is full of surprises, fun and transports children to an imaginary land!
It is a completely bespoke design, with more than 250m2 of uniquely decorated panels.
The play area also demonstrates Proludic's knowledge in addressing the needs of large-scale original projects, and its ability to successfully design bespoke installations with strong added value in terms of imagination, creativity and installation.
Recent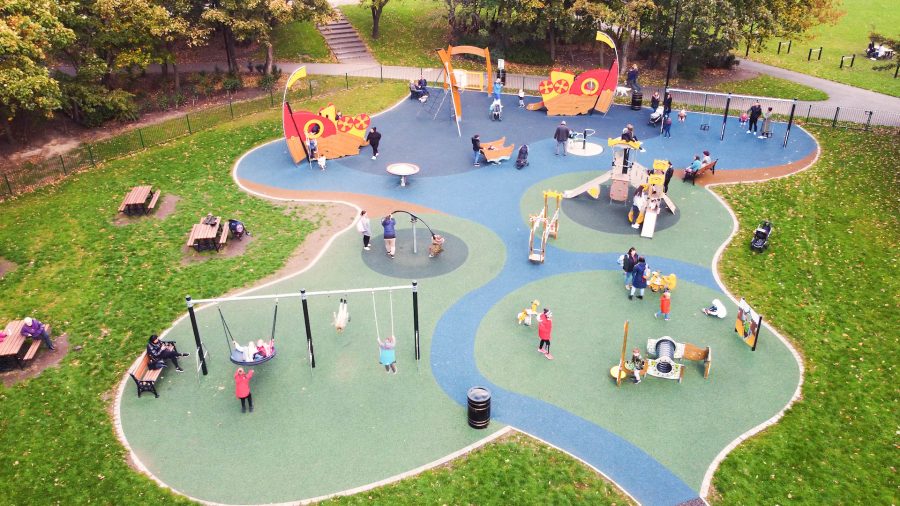 Article published on 24 November 2021
When South Tyneside Council was looking to upgrade a popular park in the coastal town of South Shields, Proludic was successful in their bid to create a new play and fitness space using our play equipment to honour the Roman history of the area for the whole community and tourists to enjoy. Proludic's design for...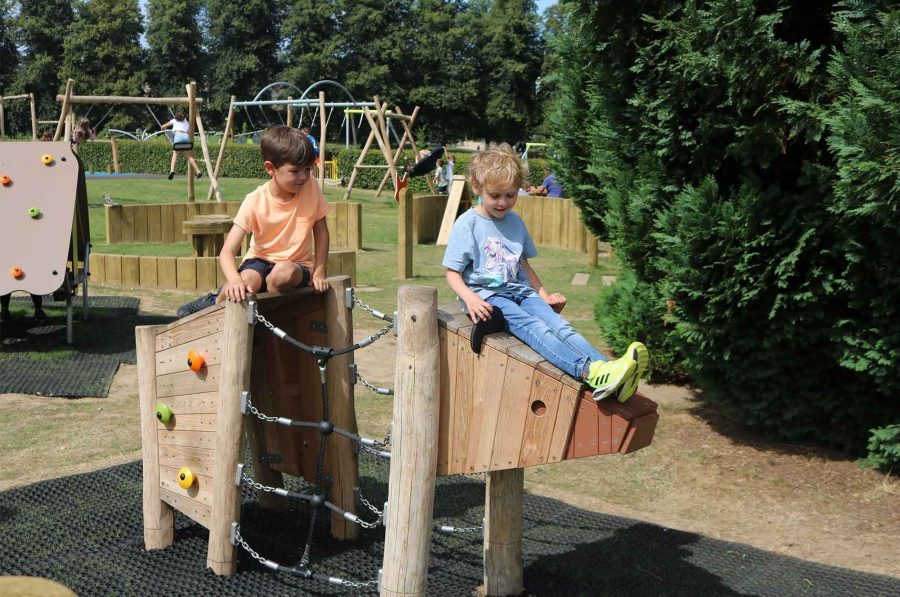 Article published on 14 September 2021
Harpenden Town Council and the PARC Friends of Group set their sights high when they decided to create a new flagship park at the existing Rothamsted play area site in the heart of the town. They wanted to create a memorable play experience for toddlers, juniors, teenagers, and their families alike to enjoy. The client...