Article published on 16 December 2019
2019 has been another great year for the leisure industry. As staycations continue to be on the rise – the need to invest in great facilities like new play areas has never been greater.
Some of the top trends we have noted for 2019:
Once again tourist attractions were keen to invest in natural materials like timber or Robinia wood. In fact, across the board in the play industry this type of material has been hugely popular. The need to want your facilities to blend in and compliment rural surrounding and environments has drive this.
Bespoke and themed play. The leisure sector is wanting more and more for play equipment providers to match chosen equipment to their history, goals and themes. Sometimes they even want to create something completely unique and bespoke.
There is now greater awareness about providing equipment for children of all abilities and ages so your play equipment can appeal to wider demographics. Most providers can give you a breakdown on the disabilities each piece of equipment caters for.
Something Proludic are excited about for 2020:
Expanding the Robinia product range to include more bespoke items and so that it is suitable for destination parks on a larger scale.
Promoting the new Kanope range which has the look and feel of timber but is actually metal for added durability.
If you want to discuss any of the above with us then please call 0115 982 3980 or contact us by clicking here.
Recent

Article published on 3 March 2023
Every year, many new groundbreaking studies build on the body of research showing us the positive effects activity can have on physical, mental, and social wellbeing. Further underlining the importance of including physical activity as part of our daily routine throughout our lives. Additionally, it is clear from the insights that positive experiences of sports,...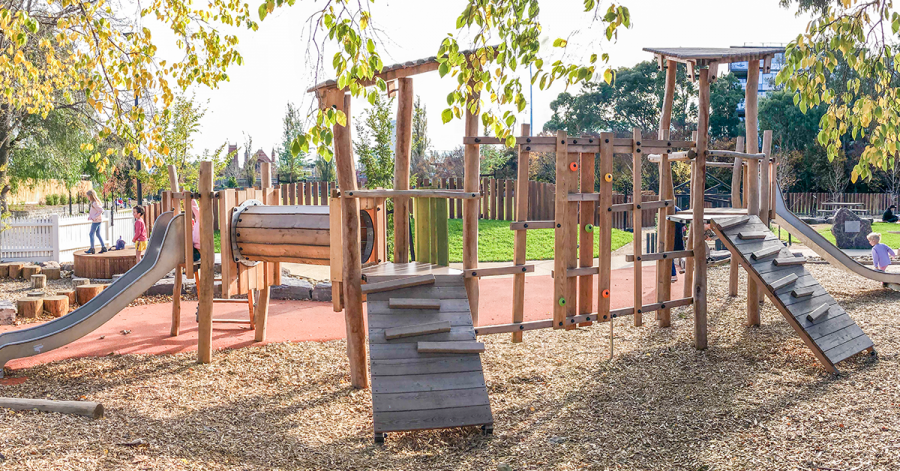 Article published on 24 February 2023
Our commitments to sustainability and the environment. Now more than ever it is important to deliver sustainable playgrounds and sports areas. As a leader within the childhood development and play sector Proludic's decision to encourage initiatives aimed at protecting the environment for future generations is an essential move. It has always been important to deliver...