2019 has been a very special year for The Royal Air Force Benevolent Fund, as it marks a century since the charity was set up by Lord Trenchard. The fund was launched with a remit to provide community support to serving and former members of the RAF.
As Proludic has had the privilege of working with the charity since 2009, we were not going to let this special anniversary pass unnoticed without giving our best wishes. We felt it was particularly important to celebrate the great work they do and mark this occasion. It was decided that we would raise money by challenging ourselves to cycle 100 kilometers to celebrate every year that the charity has been in existence.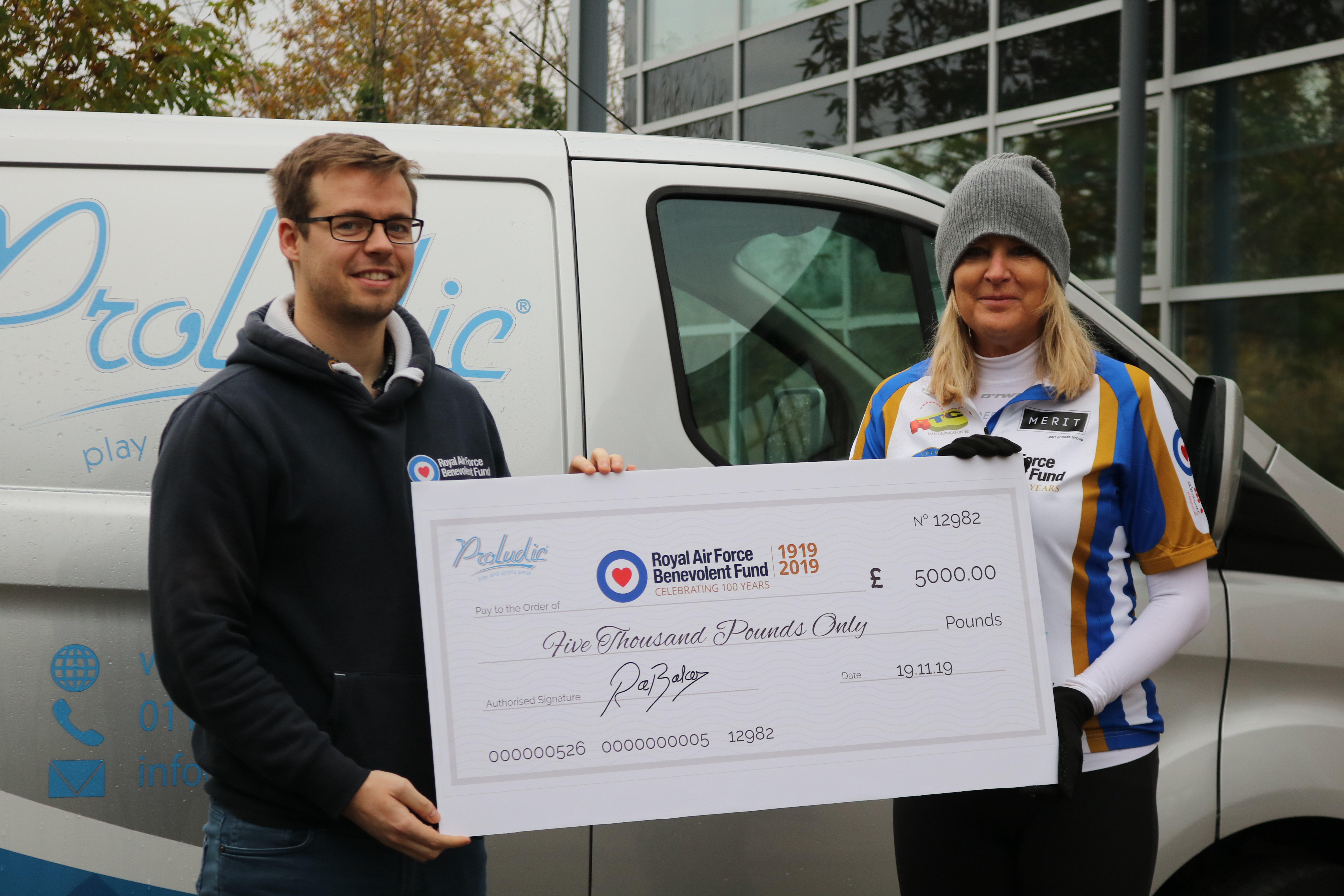 So, the five riders who made up the Proludic Peloton came together on a cold, overcast Tuesday morning on the 19th November. The start point for the cycle ride was our very own PlayHub (HQ) in Bunny, Nottinghamshire. The route planned to take the riders out into the Vale of Belvoir and onward through scenic Rutland countryside, culminating at the RAF Wittering base near Stamford. The chosen dismounting destination was St Georges playground, which is a play area which was recently renovated by Proludic.
We were met at Proludic's PlayHub by Aaron Tillyer, the North Regional Fundraiser from The RAF Benevolent Fund. Anne Parkin, Proludic's Key Account Manager, presented Aaron with a cheque for £5,000. Once the obligatory warm up and photography had taken place the peloton rode out with Anne leading the way. The riders enjoyed fantastic views of Belvoir Castle on the first leg of the challenge before heading into Melton Mowbray. After a brief refueling lunch, where (of course) pork pie was on the menu. The riders then snaked up the road out towards the hilly county of Rutland. The undulating landscape tested the riders for the final 30 kilometers.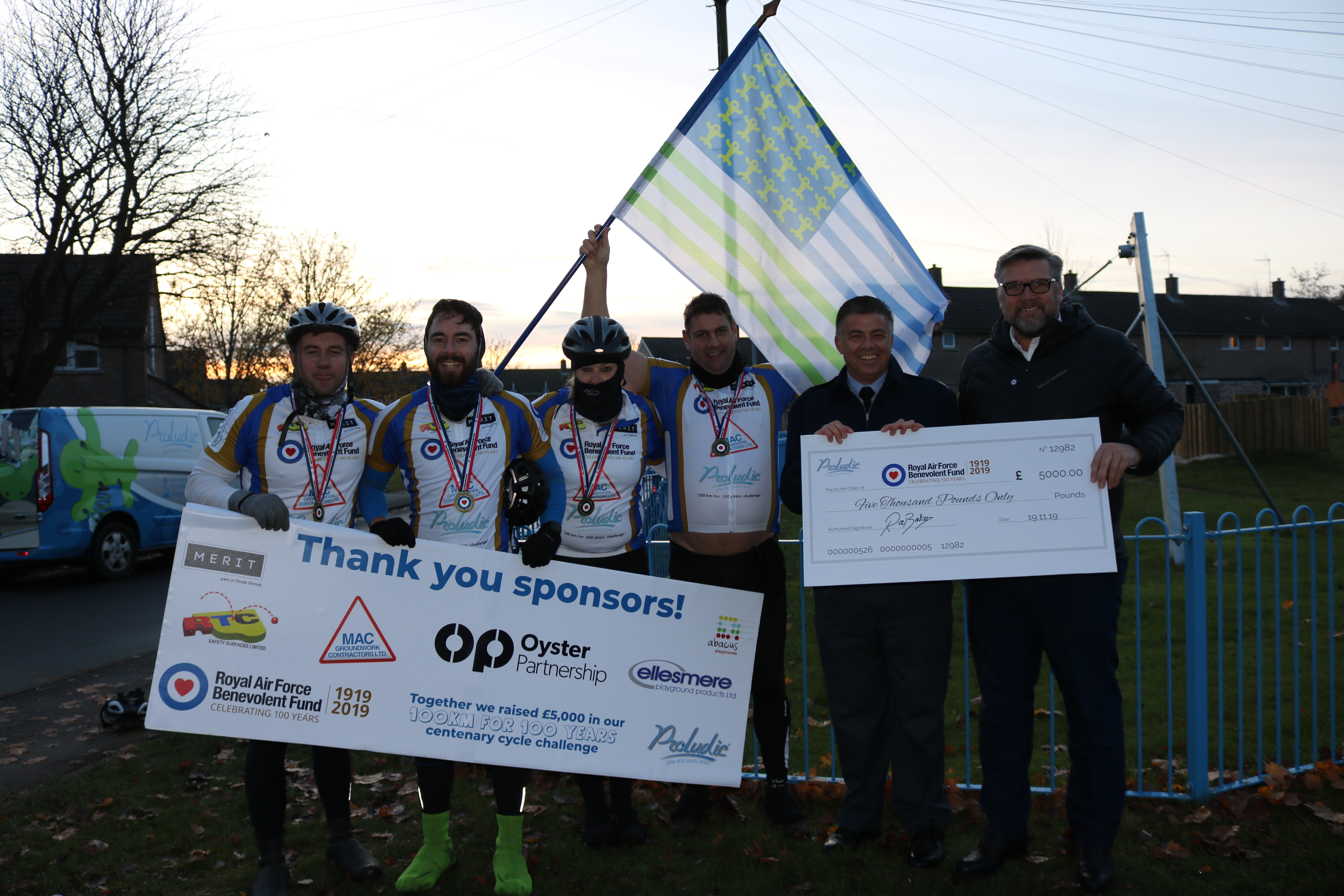 The base was a welcome sight for all riders after 100 kilometer's in the saddle. Here the riders were greeted with medals by a welcoming party made up of RAF Wittering and The RAF Benevolent Fund officials including Neil Paylor, WO WIT-Spt SCSO and Mark Davis, WIT-Spt CDW. Rob Baker, MD of Proludic, handed over a cheque for £5,000 to Neil Paylor, WO WIT-Spt SCSO from the RAF Wittering for the fund.
Proludic would like to thank our cycle shirt sponsors for supporting us in our endeavors to celebrate and raise money for the charity.
Main Sponsors:
MAC Groundwork Contractors Ltd
Oyster Partnership
Other sponsors:
Ellesmere Playgrounds
RTC Safety Surfaces Ltd
Merit Group
Abacus Playgrounds