Article published on 4 June 2019
Proludic have been off to a record breaking 2019 with various new playgrounds opening, it has been an exciting year so far. Our latest playground install is from our 'Kanope' and 'Ixo' ranges at Park Foot Holiday Park in the Lake District. The focal point is a Kanope structure that features a majestic, tall, transparent tower with an asymmetric playhouse perched at 8 meters above the ground.
The Kanope range is ideal for the idyllic camping location overlooking lake Ullswater as its design is inspired by nature and fits into a landscape effortlessly. This is achieved with features such as the beautiful timber effect panels and structures resembling wild grasses and tree trunks. Each of Kanope's structures has been designed to simulate an adventure trail with a variety of access points including wide offset steps, ladders, nets, ramps, or climbing walls inserted into the unit. Once at the top, it culminates with a thrilling descent down either the Kayak or spiral slide.
 The new playground also includes an Ixo multiplay unit offering children countless opportunities for climbing, swinging, hanging, balancing and sliding. The junior play area for children ages 2-5, also provides numerous play opportunities from a multi-functional climbing frame, swings, roundabouts, springers, play panels and a multiplay unit complete with two slides. Overall the new play area accommodates over 100 children in the toddler and junior play areas and has an excess of 85 play features. Watch the digital walkthrough created from the design of this site here:
A play area makes commercial sense and is a sound investment in this sector. Proludic commissioned research in 2018 which found 89% of families were more likely to be drawn to a leisure destination with a play area. What's more, 83% also feel inclined to return to a leisure destination which has invested in play facilities – and almost half (48%) of leisure customers consider staying longer if the attraction has a good playground! This is particularly important for the leisure industry when you consider that the UK holiday market expects 'staycations' to rise again for 2019.
Park Foot had previously used Proludic with the installation of another playground at their holiday park. When they needed to refresh their aging toddler play area, they re-approached Proludic with a request for a fun and exciting renovation with a tower – that's certainly what they have if we do say so ourselves!
For further information on our playground equipment in your next project please contact Proludic HERE or at info@proludic.co.uk
Recent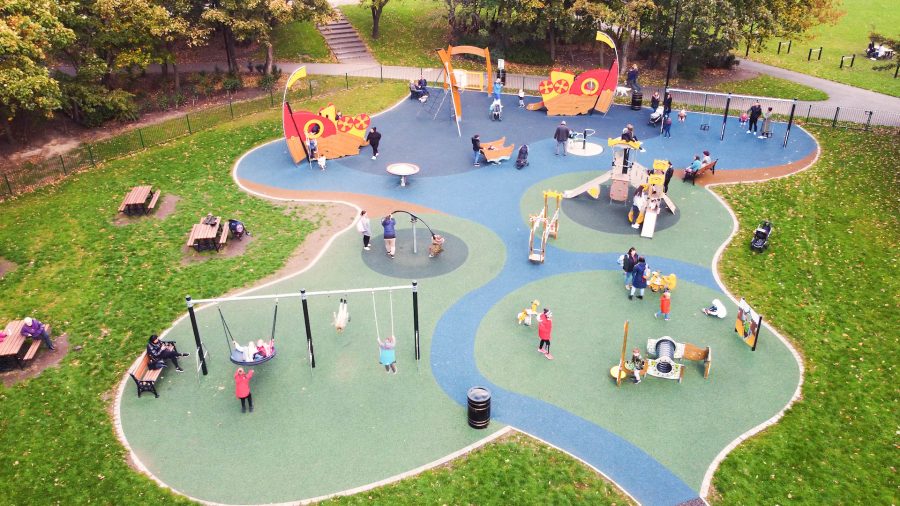 Article published on 24 November 2021
When South Tyneside Council was looking to upgrade a popular park in the coastal town of South Shields, Proludic was successful in their bid to create a new play and fitness space using our play equipment to honour the Roman history of the area for the whole community and tourists to enjoy. Proludic's design for...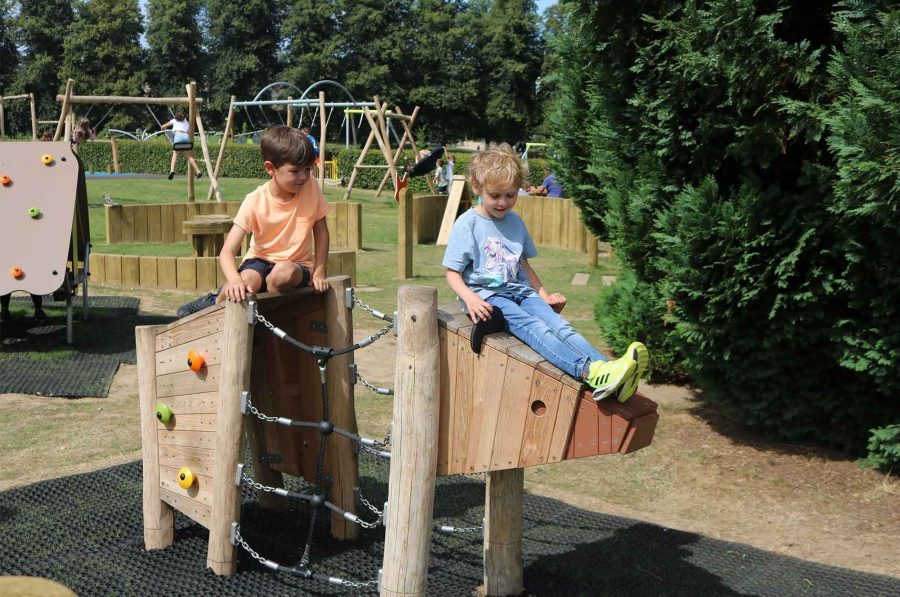 Article published on 14 September 2021
Harpenden Town Council and the PARC Friends of Group set their sights high when they decided to create a new flagship park at the existing Rothamsted play area site in the heart of the town. They wanted to create a memorable play experience for toddlers, juniors, teenagers, and their families alike to enjoy. The client...