Article published on 8 August 2017


Proludic recently celebrated their 15 year birthday as a leading play and sports manufacturer within the UK. We have demonstrated Over the last 15 years our ability to install some amazing play areas.
This summer we are proud that three sites we have installed are having a special birthday too.
Sowerby Parish Council play area, landscape led French Weir in Taunton Deane and the destination park Withy Grove all have been in the ground for 10 successful years.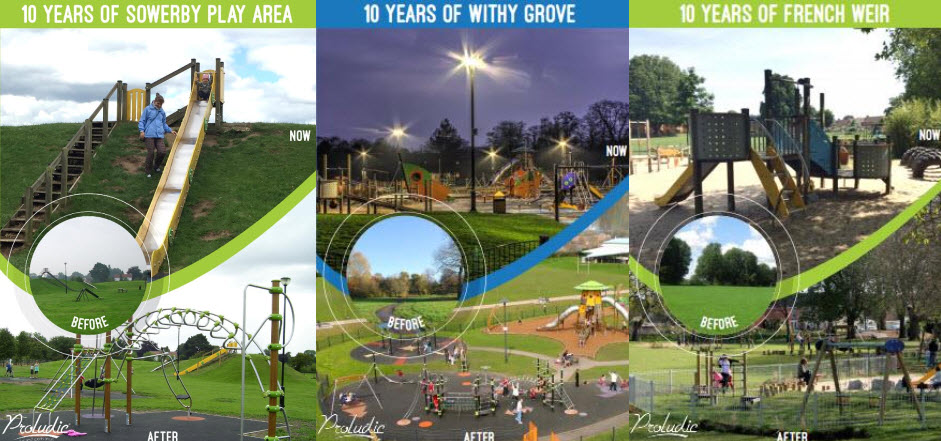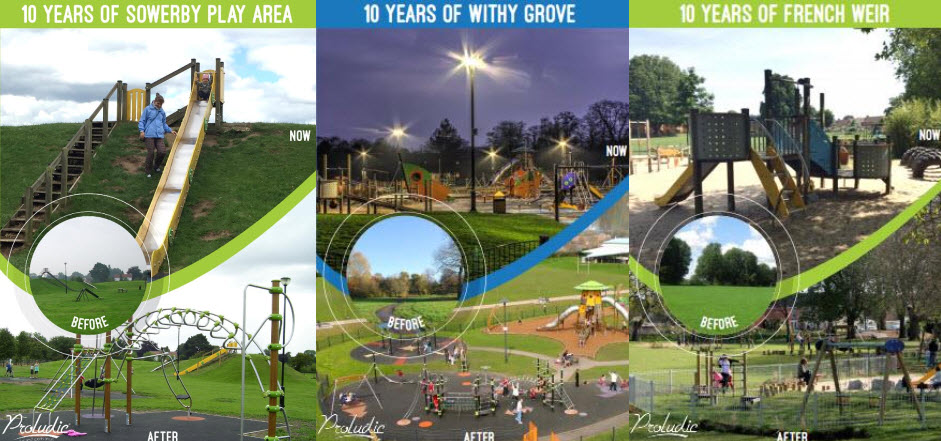 Sowerby Parish Council wanted to create a play area full of modern, innovative and exciting play opportunities. The existing toddler area was to
remain, with new equipment provided for the Junior and Teen age groups. Proludic added their iconic multi play range Ixo which still today looks as a modern as when it first burst onto the scene. A tall bank slide was also added
French Weir was designed by Landscape Architect firm Swan Paul and we worked in partnership with them to deliver it. The end result is a great site that uses a range of natural surfaces and materials to create a fun and dynamic area for children.
Withy Grove is a landmark site – when it was installed in 2007, it was the first site in the UK to be worth over £500,000. A real destination park that is still as popular today as when it was first installed. It has everything! Sand, inclusivity, sensory play, dynamic play, toddler through to teen play and a huge volcano tower in the middle as a focal point.
Happy Birthday to all of these individual and wonderful sites. Each of them have endured and look as magnificent today as they did back in 2007. Congratulations to everyone involved!
If you want to find out more about these sites or get any more information on the durability of all our equipment please contact marketing@proludic.co.uk or call us at 0115 982 3980
Recent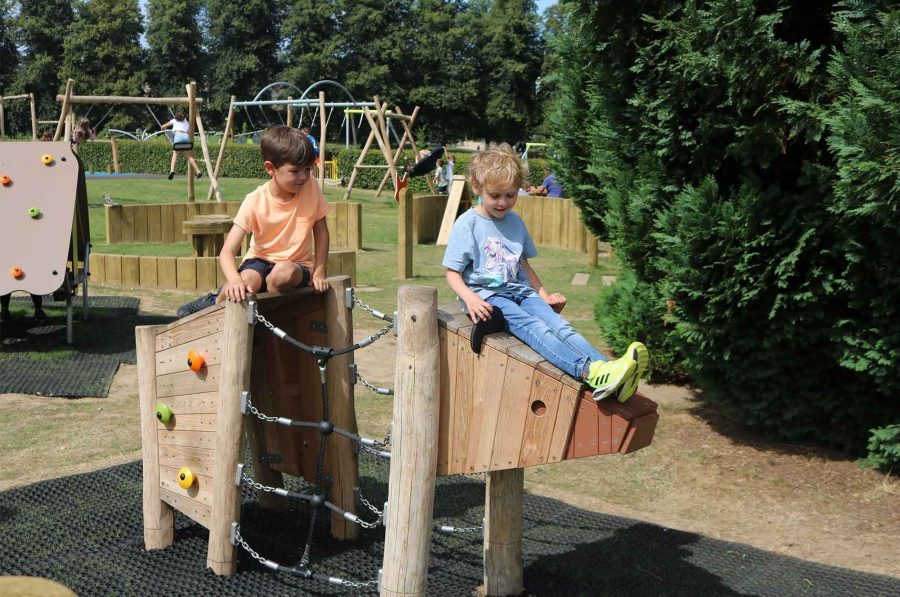 Article published on 14 September 2021
Harpenden Town Council and the PARC Friends of Group set their sights high when they decided to create a new flagship park at the existing Rothamsted play area site in the heart of the town. They wanted to create a memorable play experience for toddlers, juniors, teenagers, and their families alike to enjoy. The client...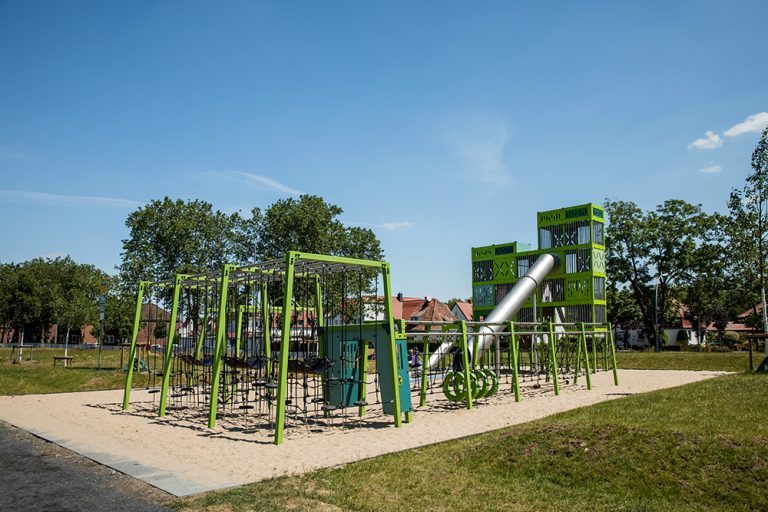 Article published on 28 October 2020
Proludic were proud to launch a new bespoke themed mining playground in Germany. The playground was opened in the town of Kamp-Lintfort (38,000 inhabitants) in northwest Germany and reflects the region's current industrial architecture. As it's an area rich with mining traditions the 2,000 m² area offers a wide variety of fun activities for children of all ages...