Article published on 14 February 2023
At Proludic, the only thing that we like more than being part of your project dreams is turning them into a reality!
Drawing strength from our expertise in design, engineering, manufacturing and installation, we combine creative flair and high standards to create unique, innovative playground equipment and spectacular bespoke playground designs. We relish the challenge of breaking with convention and starting with a blank canvas and working with customers' ideas. Our creations come to life in the most varied play environments with larger, taller, themed and completely personalised play equipment products.
Moreover, a bespoke playground from Proludic can increase user satisfaction and usage of the playground by providing unique and one-of-a-kind experiences, exclusive to each customer. This sense of ownership and pride can help to increase the popularity of the playground, making it a valuable asset for the community. Here are some examples of bespoke play areas designed and installed globally by Proludic.
Taunton Lighthouse – United Kingdom
From concept to reality
Standing at an impressive 7.5 meters tall in the heart of Taunton in Victoria Park is this impressive bespoke play lighthouse tower. Designed in collaboration with a local landscape architect and built by Proludic – it really is a spectacular playground project and design.
This bespoke play design reflects the lighthouse at Burnham on Sea with each façade being slightly different. The completed design is an imposing piece of outdoor play equipment with multiple play levels and inclusive play activities for children of all abilities. Installed onto the sand it does give the impression of being at the beach and adds an additional play feature for children.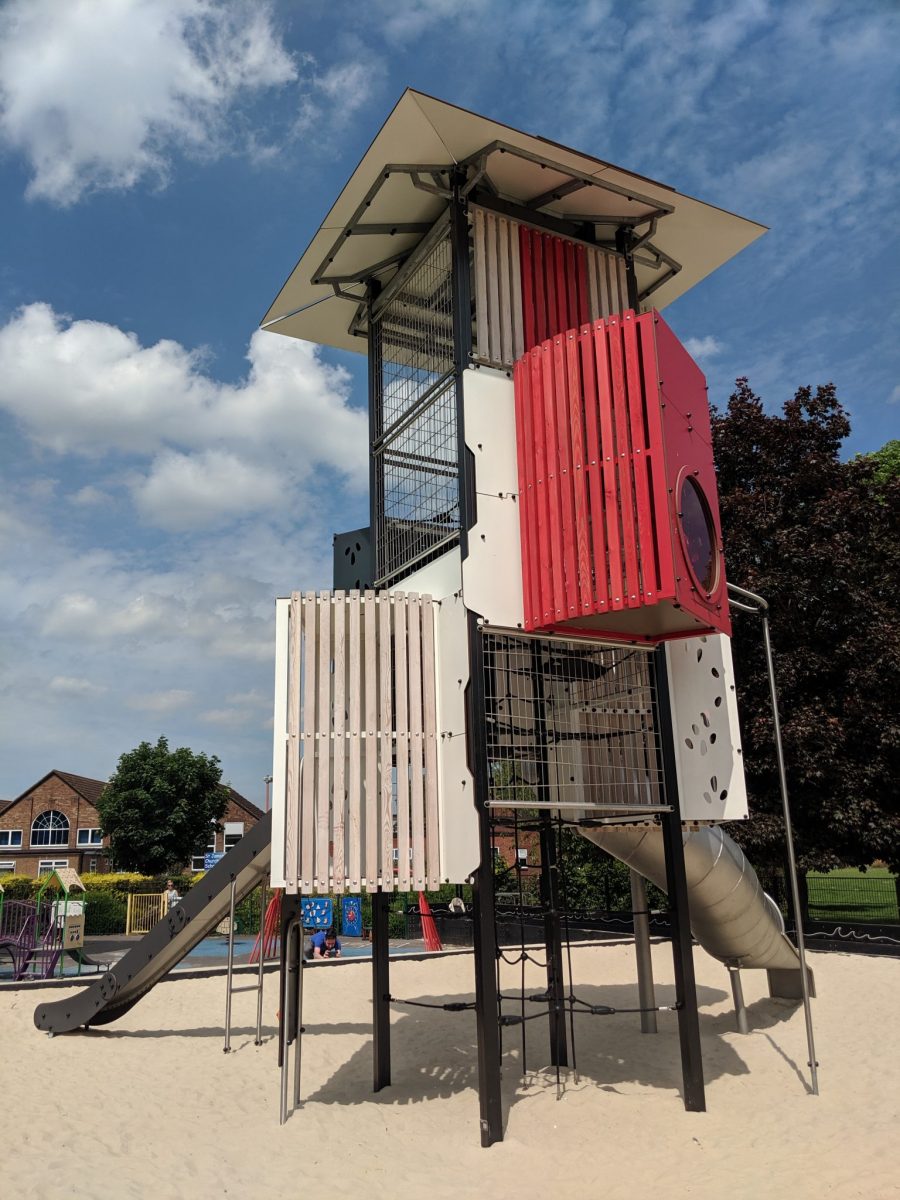 Pájara Canary Islands – Spain
Figurative expression of a familiar animal theme.
This playground went for a spectacular look by creating highly figurative and imaginative play structures that strike a chord with the collective imagination, namely dinosaurs. Featured in all shapes and sizes, these long-extinct but popular creatures bring extra magic to this playground in a city set against the backdrop of a seemingly lunar landscape themed playground. Standing at 6.25 meters in height, the large bespoke play structure adjoins a Rainforest Tower, together forming the main attraction of this site, which truly takes children on a journey back in time.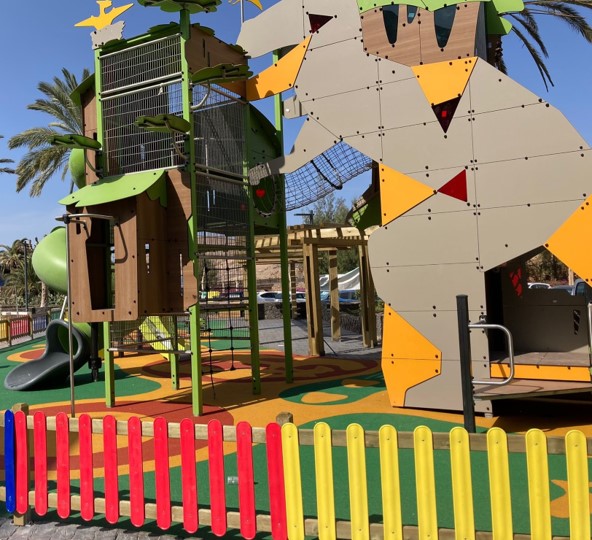 Zoodyssée animal park Villiers-en-Bois – France
Customised graphical design to inspire learning.
The Zoodyssée animal play park shines the spotlight on Europe's wildlife while pursuing a set of educational and ecological aims. This playground draws its inspiration from the scientific expeditions associated with the 'Canopy Raft' and encourages children to play at being botanists as they discover the Guyanese biodiversity.
The space features a central structure standing at seven meters high with an observatory offering 360-degree views of the nature-themed playground and topped with an airship. Canoes and a platform transformed into a research laboratory for studying tropical plant and animal species add the finishing touches to the playground.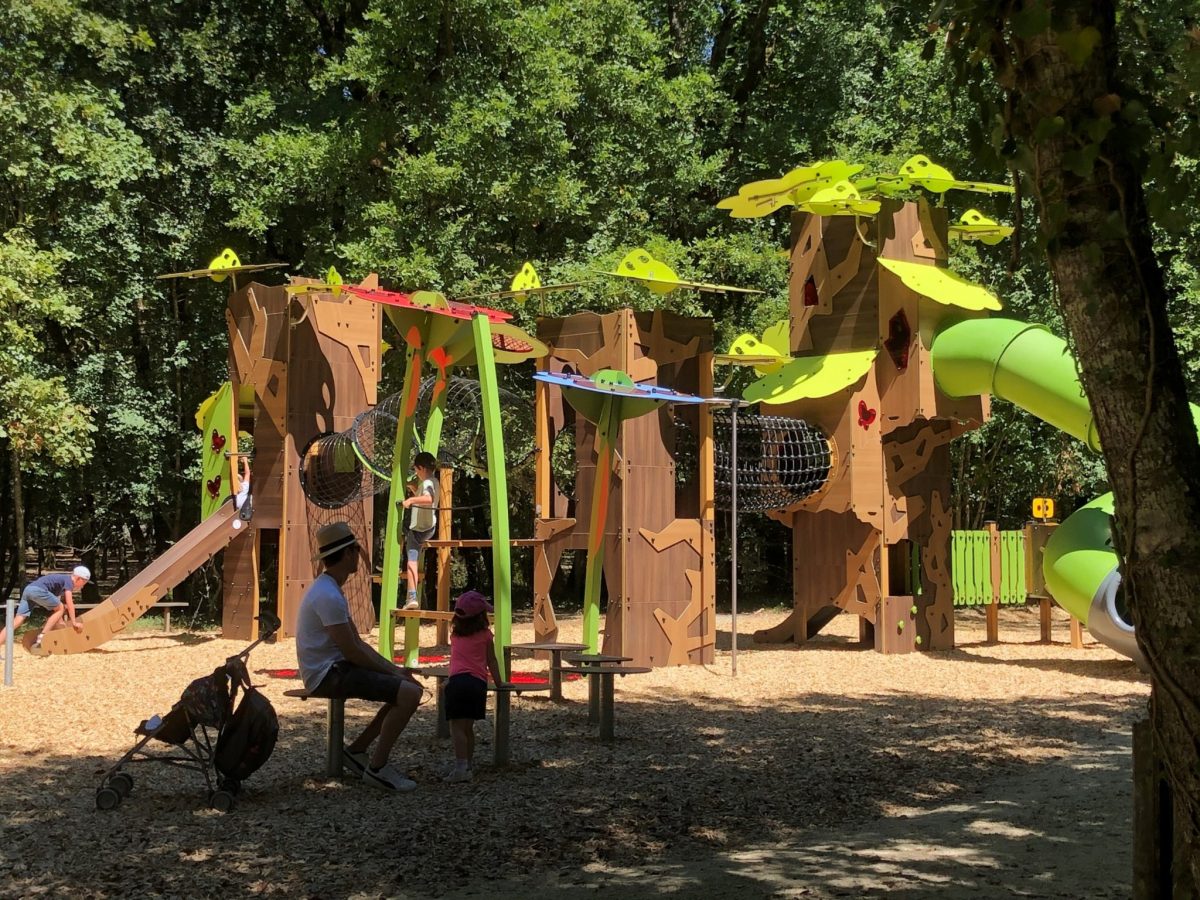 Friedrich Heinrich Colliery Park Kamp-Lintfort – Germany
Harnessing and showcasing the local heritage
This playground design has been installed at the city's former mining site, which has been turned into a museum paying tribute to the local industrial culture and the miners' work. The play equipment is spread over three specific spaces allowing children to discover how the colliery extracted the coal while having fun in pretending to be the miners as they toiled underground. The large towers are replicas of the original buildings and shafts that can still be seen nearby.
Let's meet your challenges together!
Proludic is renowned for its ability to create beautiful unique play area projects. However, not everyone is aware of the ability to create totally unique bespoke play areas though! To find out more about bespoke play design capabilities and more creations we have delivered for our valued clients, please watch the video below.
To summarise, a bespoke playground from Proludic offers a range of benefits, including a unique tailored solution that enhances the surrounding environment it sits within, robust design, and a plethora of play values that increase user satisfaction. If you're looking for an outdoor playground solution that is tailored to meet your specific needs, consider a bespoke playground from Proludic.
Please fill out your details here to find out about our bespoke play equipment service:

Recent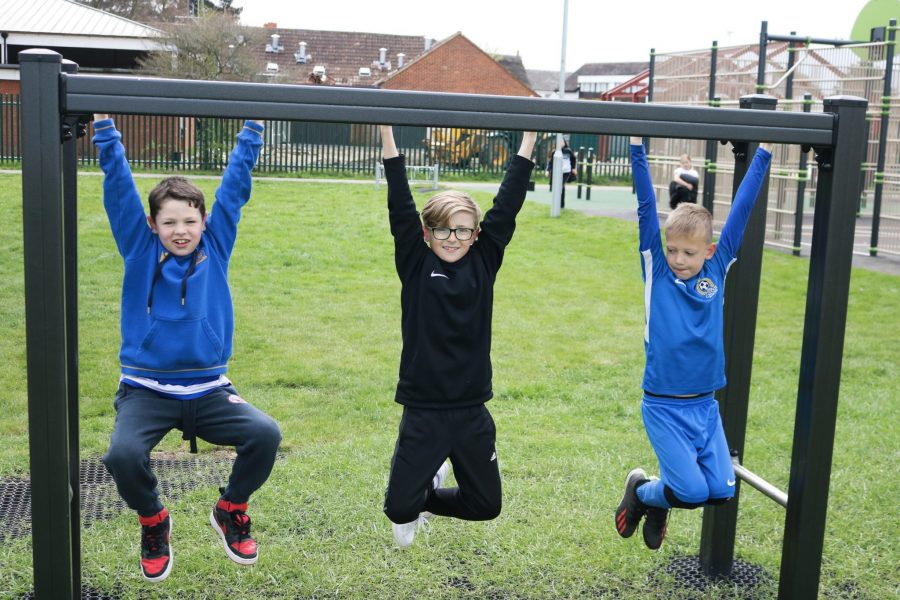 Article published on 27 April 2023
In 2021, Theale Parish Council embarked on a journey to upgrade its outdoor play area facilities on the recreation ground. The Council decided to replace the existing playground and provide more facilities for older children, teenagers and adults while reducing anti-social behaviour and combatting obesity in the process. Proludic was selected not only to produce...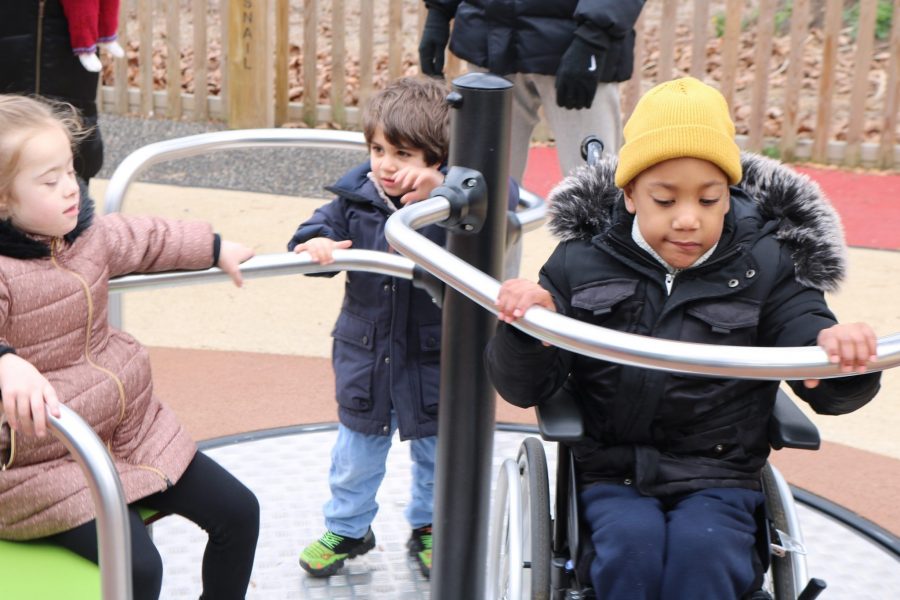 Article published on 15 March 2023
Lambeth Council identified a need to provide a fully inclusive playground for children living in the locality of Clapham Common. Existing play provisions in the area did not meet the needs of all users. Lambeth aspired to design an inclusive play area that would achieve a PiPA (Plan Inclusive Play Areas) gold award recognising a...