Article published on 1 October 2020
Standing at 7.5 metres tall in the heart of Taunton in a rural setting is an impressive bespoke lighthouse play tower.
Designed by local landscape architects Swan Paul Partnership and built by Proludic – it really is a spectacular design and project.
Swan Paul approached Proludic with the idea back in 2018. Their client wanted to upgrade the existing popular park with some new features that included a play tower and a new beach volleyball court. The park had a history of alternative American sports (one being beach volleyball) and activities taking place so they wanted the new facilities to reflect this beach life theme.
They had aspirations for the proposed play tower to be the tallest in Somerset and to be accessed through the existing play area. The bespoke design would reflect the lighthouse at Burnham on Sea with each façade being slightly different. They wanted it to be a four equal-sided structure with an apex roof. The finish would be a primarily white clapboard effect using a mix of coloured plywood and composite panels.
The finished design is an imposing piece of outdoor play equipment with multiple play levels and activities for children of all abilities. Installed onto the sand it does give the impression of being at the beach and adds an additional play feature for children.
The red and white colours used and features certainly do stand out and make you think you are entering a play lighthouse. As children climb and explore they also get fantastic views of the whole park.
Opened in 2019 to the public it has provided a unique and memorable play experience for families.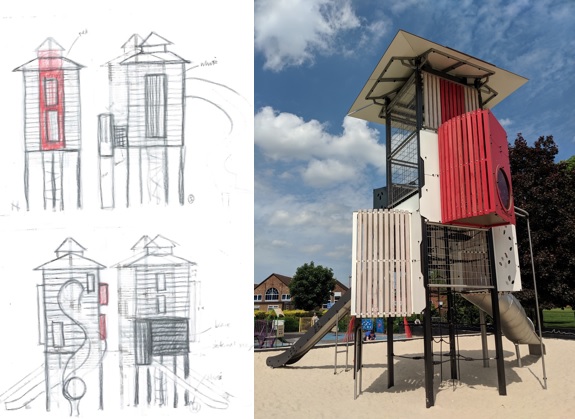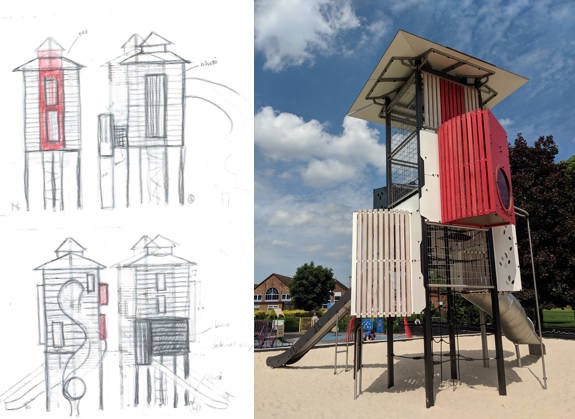 Proludic loved working on this type of project as we were able to showcase our bespoke play and build strengths to its best. Swan Paul had a clear vision of what they wanted to achieve and we were able to execute it by building the final product to their specification.
Proludic can work on bespoke play in several ways with our clients. The first is using our experienced design team to create truly unique products that people want to see – often built around exciting themes. Secondly, we can take an existing design and build it using world class manufacturing facilities at our head office site at Vouvray, France.
The whole point of bespoke play is bringing fantastic visions to life that does not currently exist in our catalogue of products. We love doing this and being challenged as seeing some of these ideas which at the beginning seem impossible progress is a real pleasure, privilege and achievement.
Please do not hesitate to get in contact if you have a bespoke play project that you need to discuss.
Recent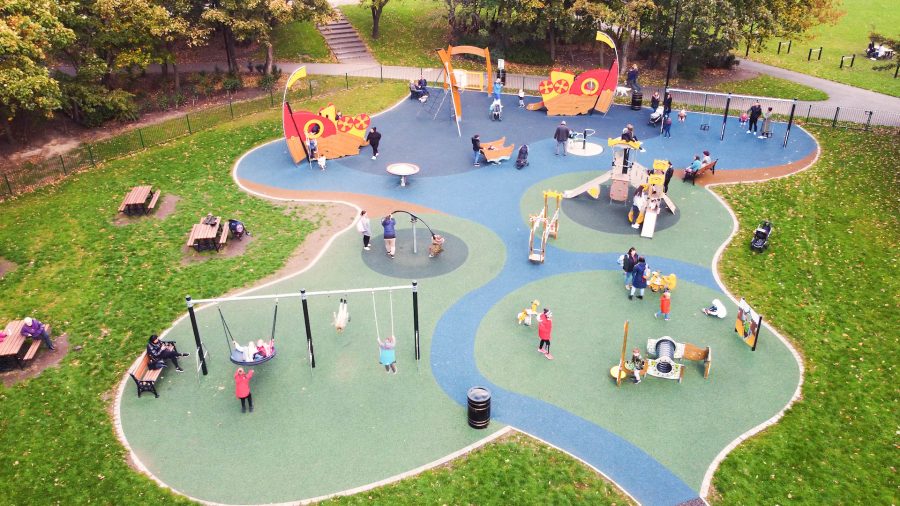 Article published on 24 November 2021
When South Tyneside Council was looking to upgrade a popular park in the coastal town of South Shields, Proludic was successful in their bid to create a new play and fitness space using our play equipment to honour the Roman history of the area for the whole community and tourists to enjoy. Proludic's design for...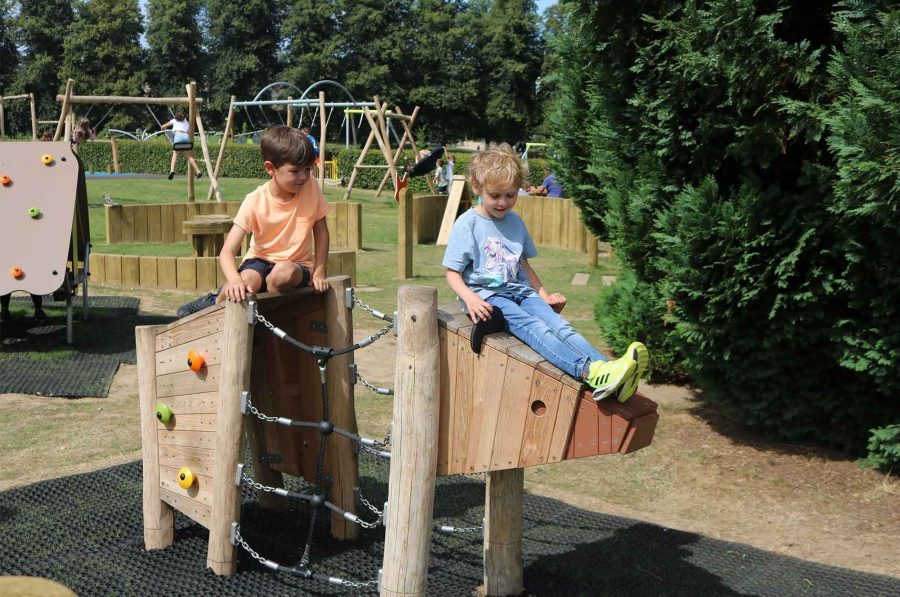 Article published on 14 September 2021
Harpenden Town Council and the PARC Friends of Group set their sights high when they decided to create a new flagship park at the existing Rothamsted play area site in the heart of the town. They wanted to create a memorable play experience for toddlers, juniors, teenagers, and their families alike to enjoy. The client...