Article published on 8 May 2019
At Proludic, we believe having access to high quality play provision in open spaces is essential to all children growing up.
Oxfam Scotland created a Humankind Index as a new measure of prosperity and what matters to people. The most important assets in people's lives according to Oxfam's consultations are:
An affordable, decent and safe home
Good physical and mental health
Living in a neighbourhood where you can enjoy going outside and having a clean and healthy environment
Having satisfying work to do (whether paid or unpaid); having good relationships with family and friends; feeling that you and those you care about are safe; access to green and wild spaces; and community spaces and play areas.
The index showed that local measures are key to people living well. Local measures like communal play spaces are essential to children. They ensure they have an alternative to the world of technology, that they gain some physical exercise in the fresh air but also just have fun and be children.
We work in partnership with Housing Associations and Local Authorities to ensure a comprehensive consultation is undertaken so that age appropriate play is provided to blend in with housing environments and ensure children get this access to play facilities.
We have installed several successful play spaces in housing estates across London – demonstrating our experience in this sector. Our metal Ixo multi-play range is an ideal solution for these types of play spaces as it s durable, strong, has lots of varied play activities available an can accommodate a high number of children at any one time. It has a modern look and feel to it that compliments urban environments.
If you want to contact us about any up and coming housing estate projects – please call 0115 982 3980 or email marketing@proludic.co.uk
Recent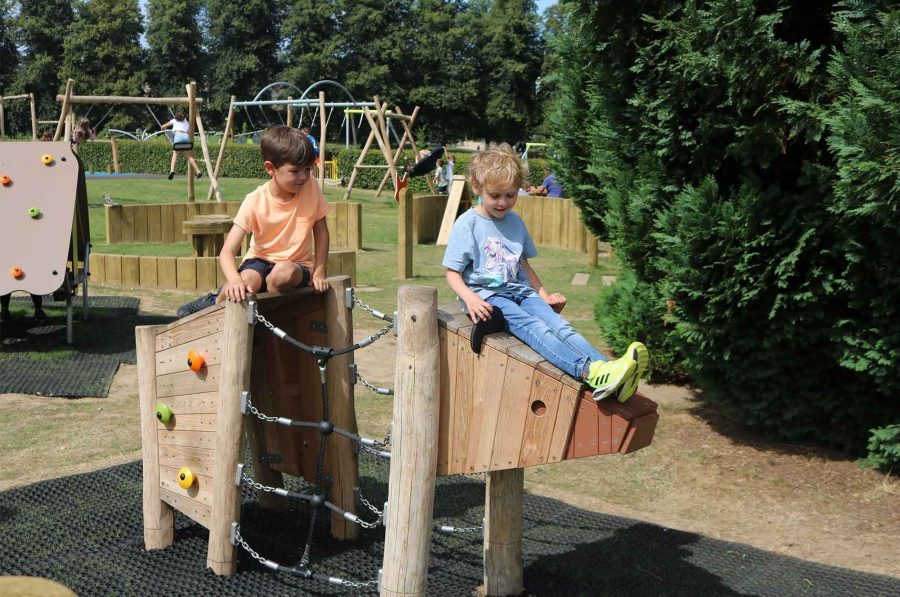 Article published on 14 September 2021
Harpenden Town Council and the PARC Friends of Group set their sights high when they decided to create a new flagship park at the existing Rothamsted play area site in the heart of the town. They wanted to create a memorable play experience for toddlers, juniors, teenagers, and their families alike to enjoy. The client...
Article published on 23 September 2020
Proludic are one of the market leaders for working with some of the largest housebuilders within the UK. Using our existing great relationships with local authorities – we are able to ensure smooth sign off processes for a stress free play area hand over. Over the last 10 years of working with housebuilders we have...