Article published on 16 November 2017
Since we launched our new Proludic Sports App at the end of August in the UK, it has really gone from strength to strength – having already amassed nearly 3000 downloads.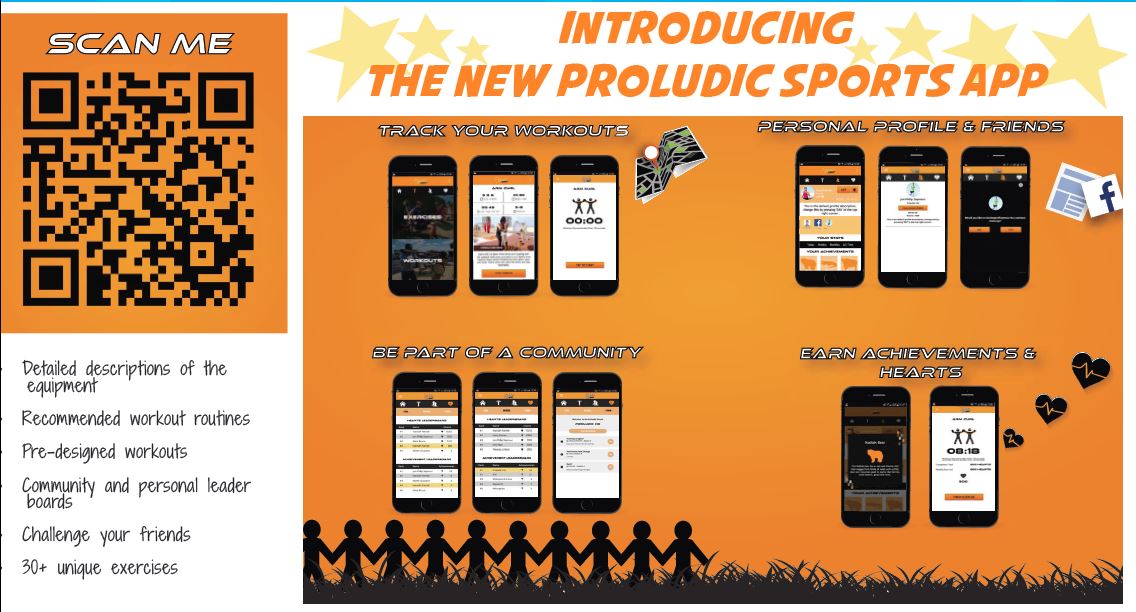 The app which is FREE to download on both Apple/IOS and Android devices by searching 'Proludic Sport' in the app store – has been designed with end-users in mind. It has a huge number of benefits including finding your nearest parks on Google Maps, tracking all our exercises, gaining virtual currency which can be exchanged for rewards, giving helpful tips and advice on exercising and having branded workouts added by some amazing partner companies.
To further support the launch we want to really showcase and help our clients in raising awareness to local communities. One of the initiatives we will be running this Saturday the 18th of November will be locally in West Bridgford, Nottinghamshire.
We have the help of our friends at Team GB – the wonderful and talented canoeists who train in Nottinghamshire at Holme Pierrepoint. They will be at Bridgford Park in West Bridgford, Nottingham from 11 am – 1 pm – ready to showcase, answer questions and train on the equipment!
The event with Team GB is about targeting the local community, making them aware of the fitness facilities and giving them the confidence to use them with the knowledge that they now have a state-of-the-art app to accompany them on their fitness journey. The app is free to download for all and we want to get as many users engaging with the equipment as well as getting lots of downloads in our hometown!
Hopefully, this will pave the way for other local communities to realise the potential of engaging their local community in getting fit initiatives using outdoor gym facilities – regardless of the time of year!
They will also be running a great competition for all people who download the app and attend a one-off boot camp session ran by Tanisha Clayton; who as well as being part of Team GB is also a recognised Personal Trainer. If you sign up for this you will get entered into a prize draw to win £50 of Marks and Spencer's vouchers. If you can't attend the event but want to find out more about the fitness session on Monday 20th then download this flyer and find out more.
If you want to find out more about how Proludic can help you run similar events in your community please contact marketing@proludic.co.uk or call us on 0115 982 3982.
If you want to download the app please click here
Recent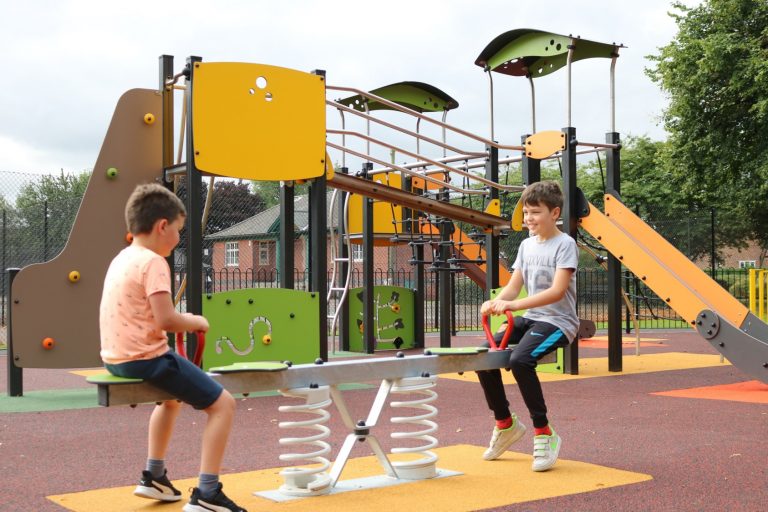 Article published on 12 August 2020
Carlton in Gedling, Nottingham saw the opening of a brand new Proludic play area last week at the Recreation Ground on Conway Road. The fantastic new play area was officially opened by The Mayor of Gedling and Councillor Sandra Barnes last Wednesday after receiving funding from FCC Communities Foundation. Now, this green play space has...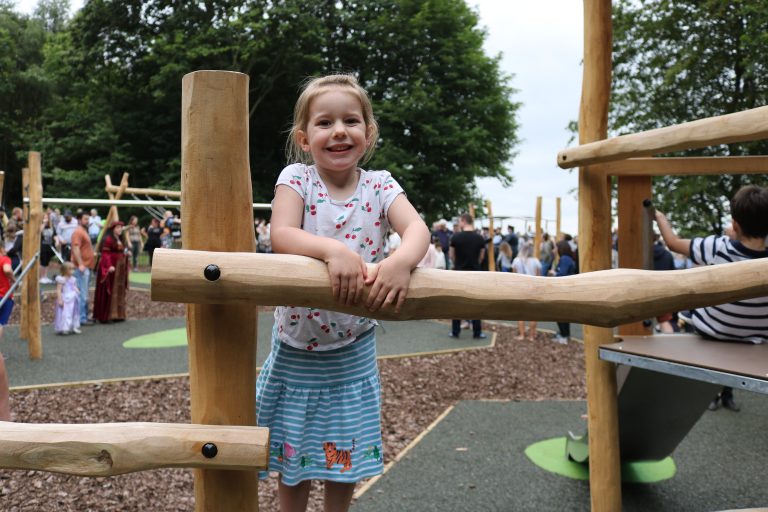 Article published on 14 August 2019
It was a great honour to attend and officially open Andy's Adventure Playground in Bestwood Country Park, Nottinghamshire. Featuring the Proludic Origin range of equipment – it was very well attended and a real pleasure to see such a wonderful play area reopened to the public. The playground was initially built for Andy Maycock in...