City: Lisse, Netherlands
Year: November 2018
Client: Sophia Scholen Foundation
The St Joseph school, run by the Sophia Scholen Foundation, inaugurated its new playground late 2018. The school is located in Lisse, in the Netherlands. This new children's play space was developed and installed by Proludic NL alongside urban design expert Ahco Wegen Waterbouw.
The school managed to determine exactly which items of play equipment would tick all its boxes, while staying on budget and adapting to the available space.
The challenge involved merging two school playgrounds into a single attractive playground, with a play area offering a wide array of activities suited to children between the ages of 4 and 13. The new playground is now home to a play area divided into three sections, each with its distinct range of products.
The project brief also required a fun environment where children could play to their heart's content, while providing them with opportunities for developing their motor and social skills.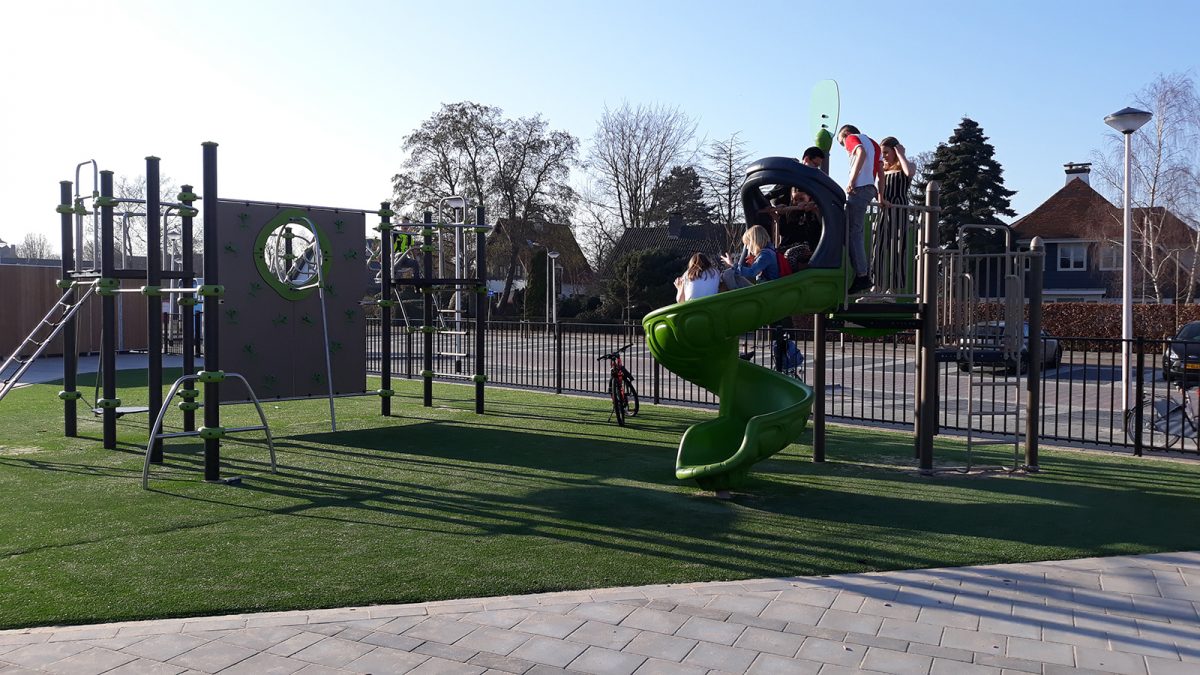 One school playground, three play spaces:
First of all, children have access to an imposing Ixo multi-play structure, where they can hang, balance, climb and discover a different way of sliding. There are also plenty of original activities for developing motor skills. This structure is the ideal place for children to interact and set each other challenges, which is beneficial for developing their social skills.
The same play space also contains a Kidzy slide, so that younger and older children can have fun together.
The play area has been surfaced with artificial grass.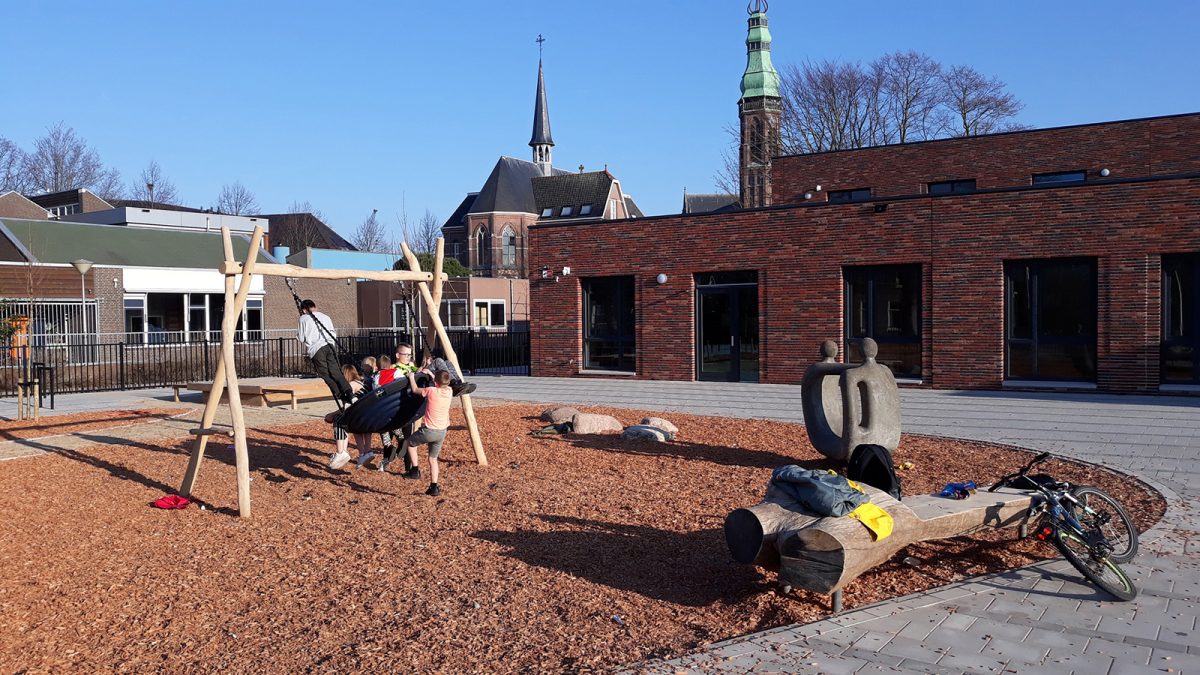 Further away in a more natural environment, children can enjoy the timber-framed pod swing based on the Origin' theme. This pod swing looks like a bird's nest and can be used by several children at the same time for the ultimate in fun.
An Origin' themed balancing trail next to the swing is another open invitation for fun as children draw on all their concentration and balancing skills to clear a section of posts set at different heights.
To drive home the play space's "natural" look, the play equipment has been installed on a "woodlight" impact-attenuating surface made from wood chips.
Finally, the third play space features a simple octagonal structure where children can play "Panna", a version of street football, complete with an artificial grass surface.
This playground is the seventh project led by the Sophia Scholen Foundation in liaison with Proludic.