Site: Bert Payne Reserve, Newport, Northern Beaches (Australia)
Year: 2016
The project brief was to create an inclusive play area for all children, regardless of their motor, psychomotor and social skills, and provide a wealth of play activities and opportunities for all disabled children, irrespective of impairment.
Proludic designed a playground that creates a world of fun for children of all ages and features a wide selection of structures, including the inclusive "Recycling Truck", the first of its kind in Australia. The "Recycling Truck" includes many different activities, such as climbing, sliding and balancing equipment, tactile play features and observation activities. Educational play panels on a recycling theme can be found inside and outside the play equipment. An access ramp and large space inside allow children in wheelchairs to take part. Several access points have also been included to make it easier for carers to assist.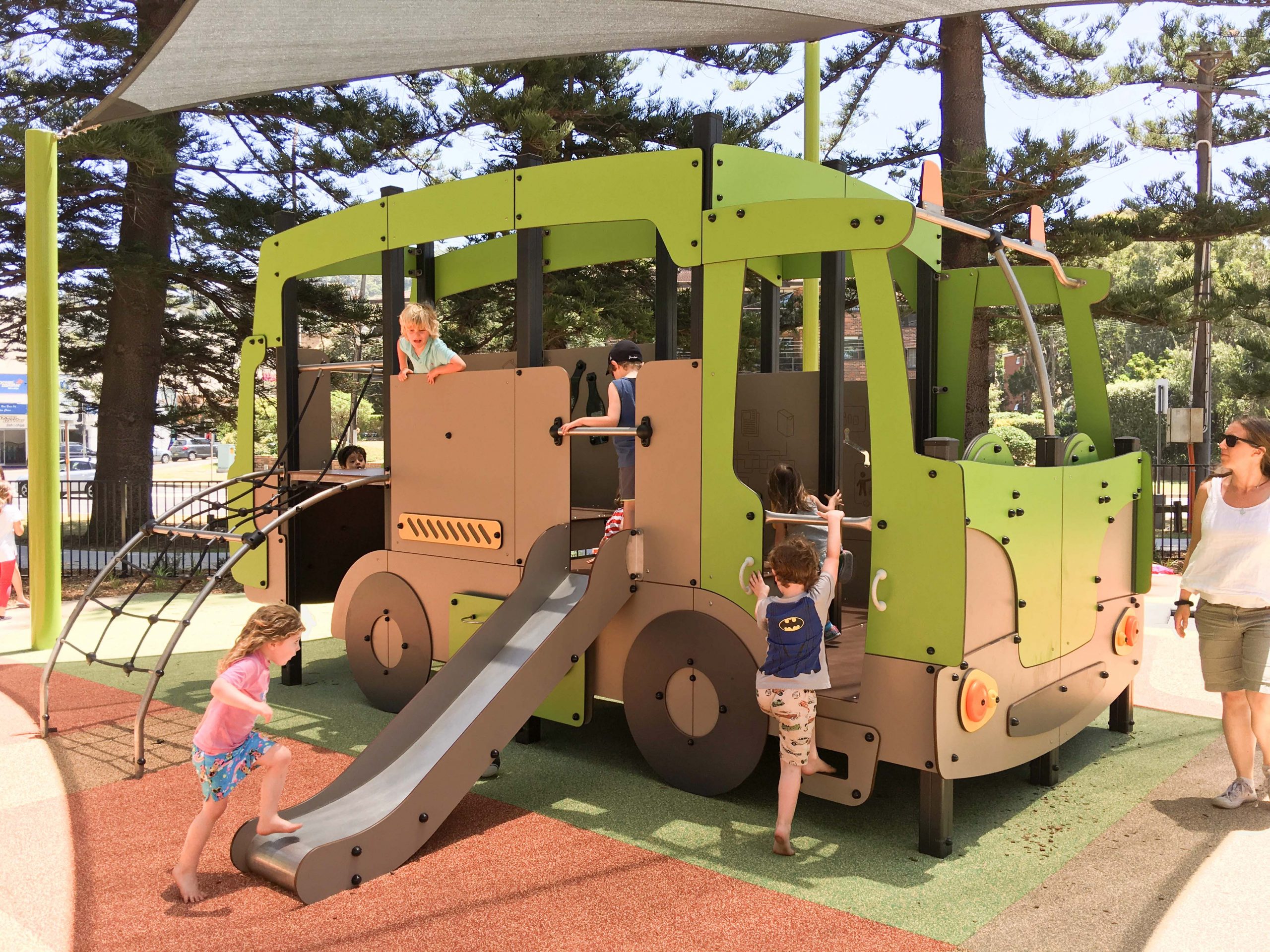 There are many other inclusive items of play equipment in the playground:
– The Australian animals play panel developed specifically for the Australian market. Children need to match the animals with their footprints, which are engraved into the panel for easier participation by visually impaired children.
– Threeswings:  one with standard seats, one with wraparound pod seats to provide support for toddlers and children lacking the necessary muscle tone, and a pod swing with a large supporting surface allowing children to lie down or be seated.
– An Ixo multi-play structure includes opportunities for climbing, sliding, balancing and role-playing. The elevated platform lets children enjoy the feeling of altitude, while the "Speed Slide" offers a completely new way of sliding!
– The trampoline is highly popular and a firm favourite among children. With a helping hand from a carer, children in wheelchairs can use the trampoline and enjoy all the bouncing sensations.
 – The Jeep promotes socialisation and encourages children to express their imagination.
– Three springers combine motor coordination and sensory stimulation, while encouraging interaction.
– The  tubophone gives children a fun way of communicating across the playground.
The picnic tables  allow adults and children to snack and take a breather. The table heights are accessible to wheelchair users.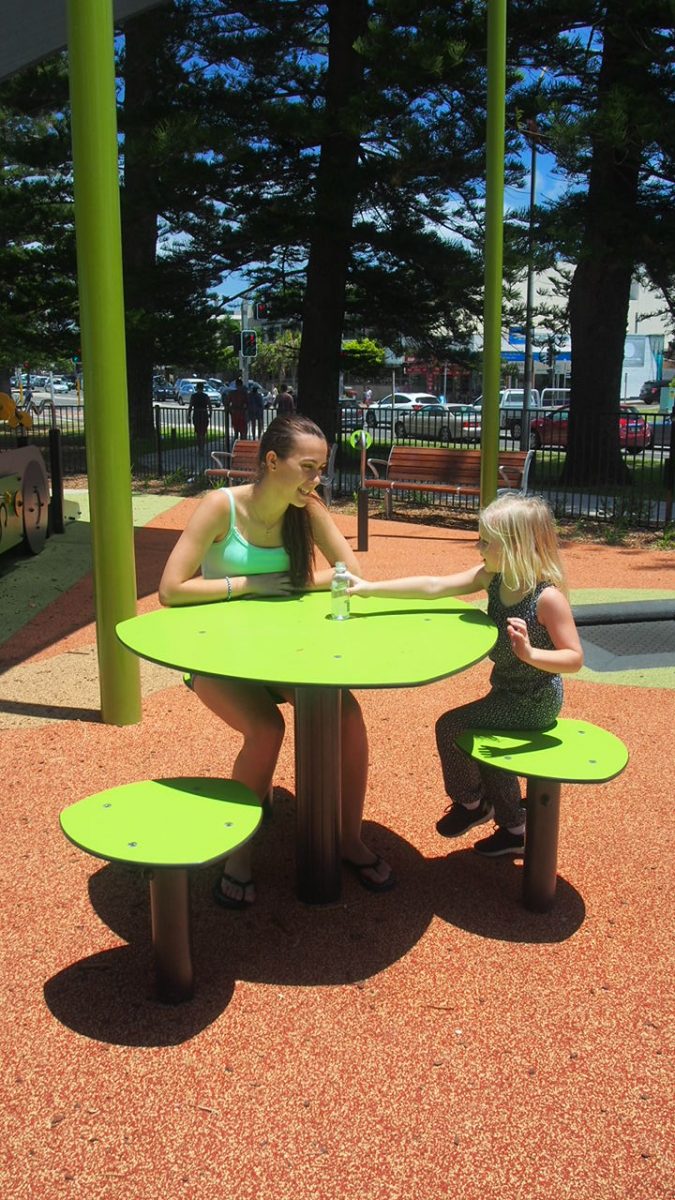 With accessible pathways, seating, shade and a barbecue, locals now have a wonderful playground!
For more information about our inclusive playgrounds, click here.