City : Macau
Year: 2018
Client: Macau city architects
Macau city architects wanted to redevelop Central Park, a dynamic and densely populated neighbourhood. It was on this residential and fully renovated site that the playground, surrounded by several high-rise buildings, was installed and officially opened on 12 May 2018.
The play space comprises two themed playgrounds separated by an open-air, in-ground swimming pool.
One playground is dedicated to the maritime world and comprises a large ship, two Tiboo multi-play structures and a train.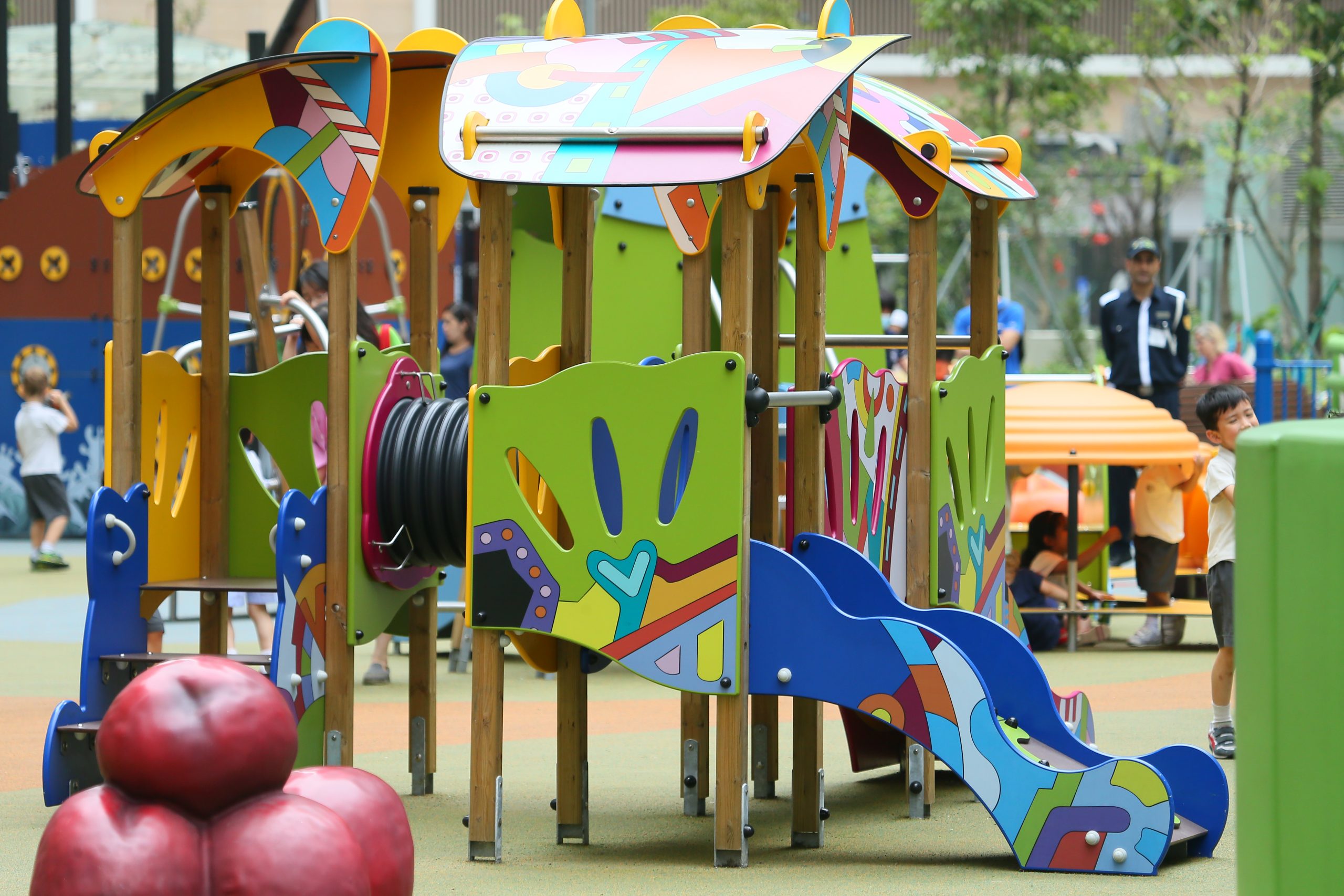 Other play elements have been added to the area, including rotating equipment (Wok), swings (with single seats, pods and wraparound seats), springers (double spring perch) and trampolines.
The second playground reflects the urban landscape. Impressive play structures set the stage: two Metropolis towers, the Nautilus boat and a London double-decker bus called Taipa.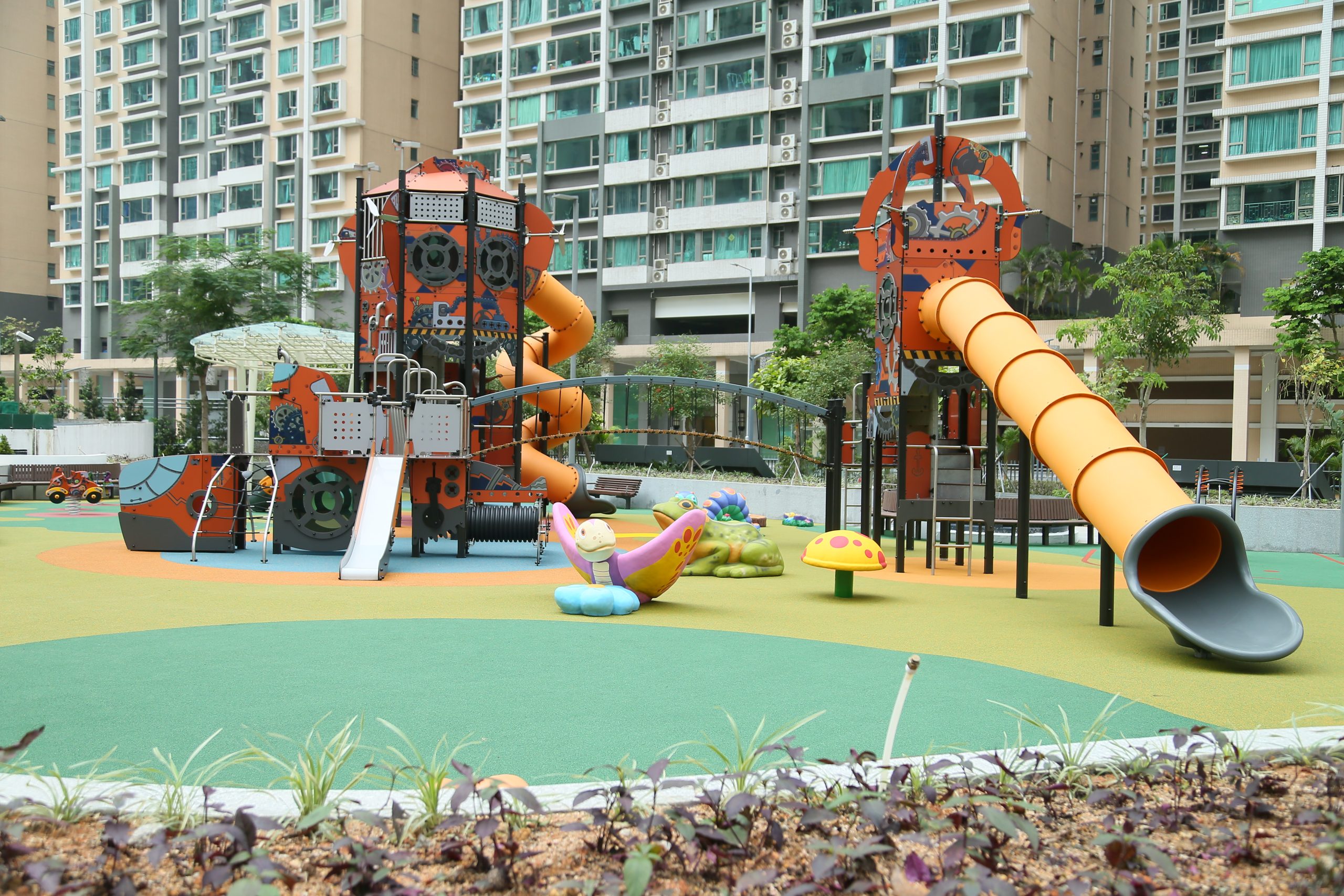 Swings, trampolines and springers have also been installed to add a finishing touch.
The Grafic Games technique was used extensively to personalise and enhance most of the play structures.
Since it was opened, this outstanding site has been brought to life by the presence of children who are enthralled by such a variety of play activities.