Client: Vallée de la Haute-Sarthe combined district council
Site: Le Mêle-sur-Sarthe (Orne – France)
Year: 2016
Brief: design a multi-generational playground capable of bringing together users of all ages.
With its five dedicated play spaces, this playground has been created for people from every generation.
This personalised area has been designed on a stud farm theme and features a Diabolo Adventure multi-play structure, surrounded by springers (also theme-based), a playhouse transformed into a small stable and an audio / tactile play feature (musical flowers).
Older children can take advantage of the  multi-use games area to play football or basketball. There is also an adjoining skate park, a table tennis table, a zip line for sliding, a rope pyramid for climbing, and a hip-hop for promoting interaction between children and adults.
The older generation can enjoy a game of pétanque or simply take a seat near one of the children's play features.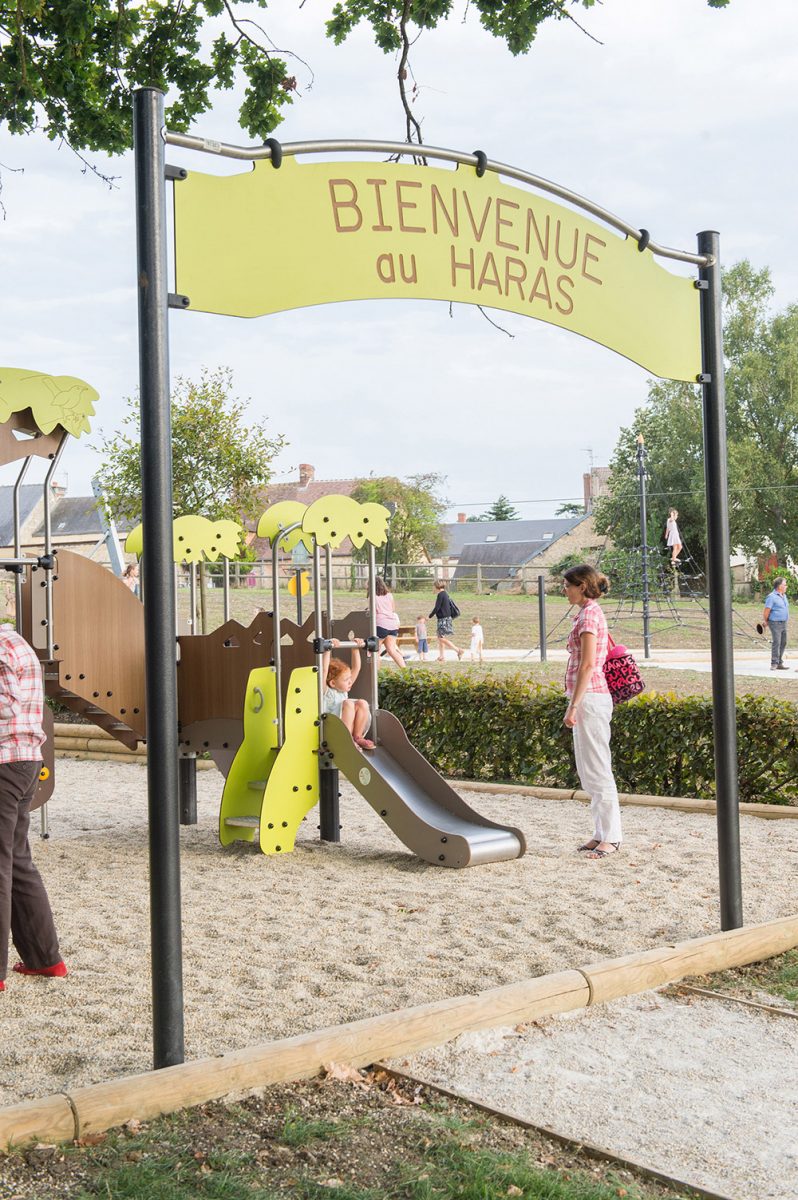 Location: