Client: Omegna (Italy)
Site: playground in the Della Fantasia park
Year: April 2016
This playground has been installed in the heart of the Fantaisia park in the city of Omegna in Italy. It pays tribute to the book of children's stories called "Telephone Tales" written by Gianni Rodari, who was born in the area.
A tubophone has been installed in reference to the title of the book.
Taking centre stage is a magnificent Diabolo Multi-Play that is completely adorned with pictures of different flavoured ice creams to represent the first tale in the book, entitled "The Ice Cream Palace".
The play panels have been personalised with our exclusive Grafic Games technique.
Children can also play on a swing set, as well as the small train with its locomotive and inclusive wagon. The wide access ramp is located at floor level to improve wheelchair access.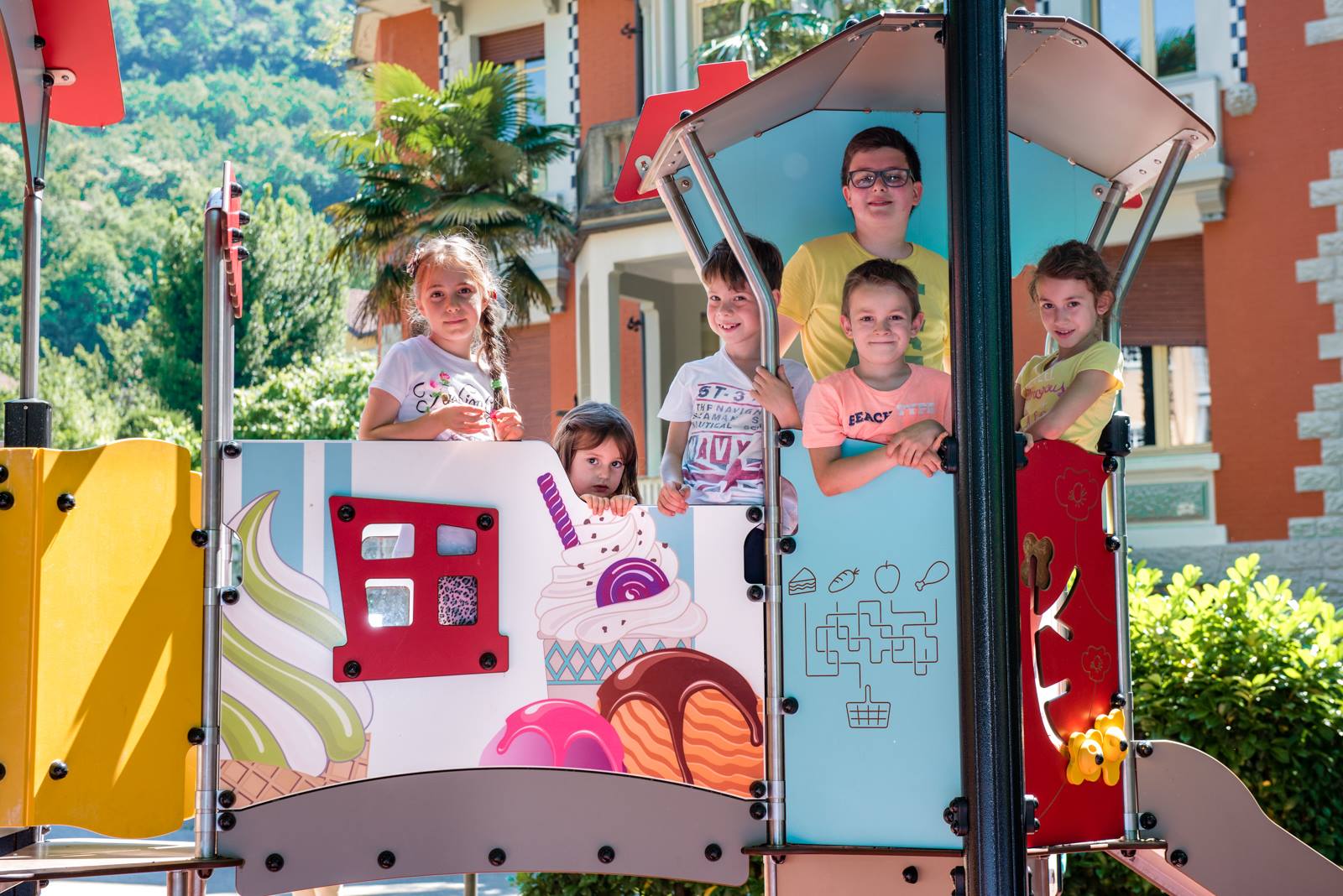 Location: