Site: 79360 Villiers-en-Bois, France
Age Range: Toddler, Junior, Teens
Zoodyssée is an animal park dedicated to European wild fauna which presents more than 800 animals of 90 different species. The 34-hectare park is divided into several universes called "Odyssées" which each benefit from a unique scenography, its own identity and targeted learning. Proludic was chosen to develop two play areas in the Odyssée des Forêts and in the Odyssée Outre-Mer zones.
The Odyssey of the Forests: 2 play areas set up on the theme of the forest and tales and legends
The Forest Odyssey is an open-air space dedicated to discovering the fauna and flora of European forests. At the heart of this odyssey, to complete the travel diary, 2 recreational and attractive areas for young audiences have been imagined and installed:
"The Enchanted Village", plunges the child into a marvellous space where they feel the size of a little elf travelling from tree to tree.
"La Rencontre, le terrier des Blaireaux", where the child finds themself in the skin of a badger and travels through the galleries of a burrow to meet the underground world.
The Enchanted Village: stay on the ground with the elves, fly away with the fairies
The Enchanted Village is a fun area of ​​200 m² where the imagination immerses children in a secret and wonderful place.
The area consists of a custom-made main structure, 5 meters high, a portico and a small house. The structure is fully integrated into the environment of the existing undergrowth with its shades of green and brown, its leaves, its butterflies and even its giant flowers. It is divided into two parts: the Village of the Elves and the Bird Tower.
The Village des Elves (2 years and +) consists of a balanced course linking studs and narrow beams like mushrooms and tree branches, as well as 2 towers connected by a steel tunnel. Playful panels, distorting mirrors, herbaria and coloured filters enhance the game.
The Bird Tower (6 years and over), which culminates at 5 m, invites the most daring children to climb to the top to observe the Enchanted Village and then go down thanks to the tubular slide while the others can slide on a slide close to the ground, accessible by a small climbing wall.
At Zoodyssée, we had a playground but it was really aging and this new proposal, which is really very educational, very playful, allows children to live memorable moments, different moments that make for real satisfaction. We even see that for the children and for certain accompanying persons, the playground now, is the zoo's favorite place, even before the mini farm.


Guillaume Romano, Director Zoodyssée
---
Photo Gallery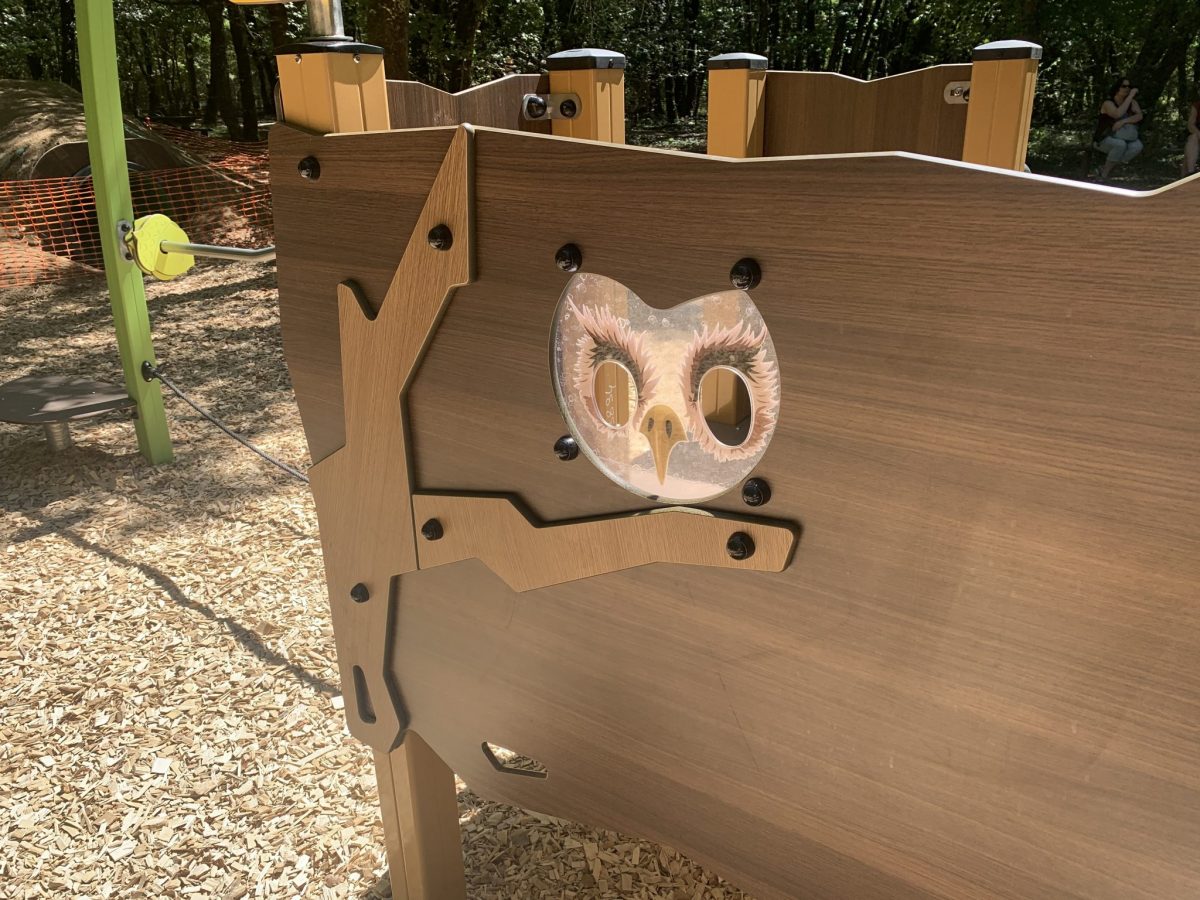 If you have a play project that you would like to discuss then please contact us on 0115 982 3980 or email us at info@proludic.co.uk.