Article published on 14 August 2019
It was a great honour last month to attend and officially open Andy's Adventure Playground in Bestwood Country Park, Nottinghamshire. Featuring the Proludic Origin range of equipment – it was very well attended and a real pleasure to see such a wonderful play area reopened to the public.
The playground was initially built for Andy Maycock in 2002, a 16-year-old boy who was local to the area and died following a tragic road accident. However, in recent times the play area had fallen into disrepair and drastically needed revamping.
Andy's mum Sue Maycock has campaigned tirelessly for funds with the support of the Friends of Bestwood County Park and the local community. The revamped park cost £65,000 with £20,000 being raised through the work of Sue, the Friends of Group and other community members. This is a great achievement and a fitting tribute to her son who loved the park as a boy. Andy was also a keen member of the air cadets so some features in the play area reflect this with the addition of an aeroplane.
Sue Maycock commented:
"It's amazing, it really is. There's a wooden aeroplane that children can climb and play. That was what Andrew was about; from six years old he was going to fly his aeroplane. It's got slides, a zip wire, lots of climbing poles. There's three different sets of swings. There's a seesaw. The children are going to absolutely love it. It was lovely when we first did it. This time, it's so nice and different. There's more there."
The equipment installed from Proludic is all part of their popular robinia wood Origin range which is perfect for rural locations like Bestwood country park as it is very natural and sympathetic to surroundings yet still exciting and challenging for children.
The Origin range is also very eco-friendly as is part the PEFC accreditation which ensures all the wood used so is sourced from eco-managed forests and any wood we use is replaced to ensure the sustainability.
The fantastic photos and video clearly show great time was had by all!
Recent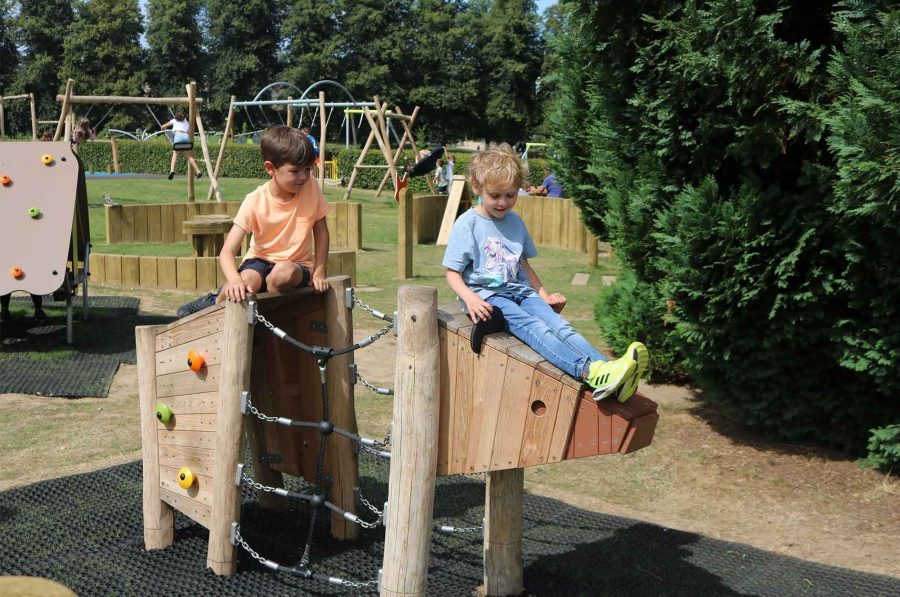 Article published on 14 September 2021
Harpenden Town Council and the PARC Friends of Group set their sights high when they decided to create a new flagship park at the existing Rothamsted play area site in the heart of the town. They wanted to create a memorable play experience for toddlers, juniors, teenagers, and their families alike to enjoy. The client...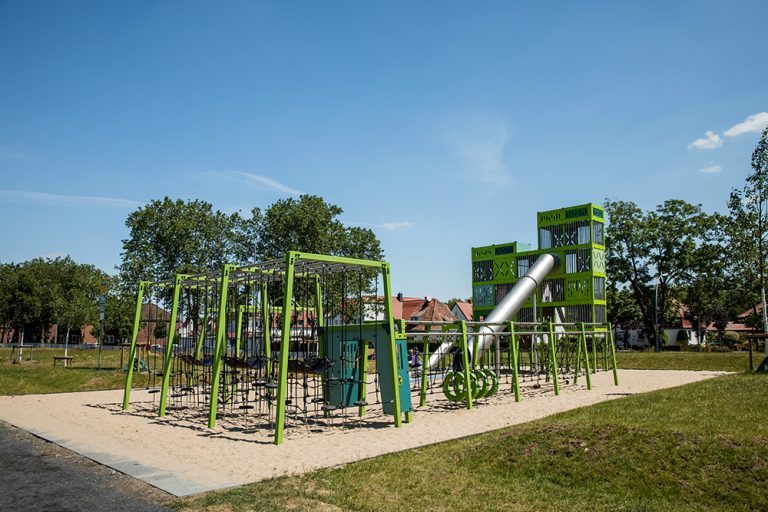 Article published on 28 October 2020
Proludic were proud to launch a new bespoke themed mining playground in Germany. The playground was opened in the town of Kamp-Lintfort (38,000 inhabitants) in northwest Germany and reflects the region's current industrial architecture. As it's an area rich with mining traditions the 2,000 m² area offers a wide variety of fun activities for children of all ages...