Article published on 15 May 2017
National Children's Day UK (NCDUK) is all about the importance of a healthy childhood and how we need to protect the rights and freedoms of children in order to ensure that they can grow into happy, healthy adults.


This year National Children's Day UK took place on Sunday 14th May and people can run any kind of big or small event that they want for the week up to and including the day. From small family get-togethers to local community events and talks – it's a great opportunity for people to raise awareness and support for projects they are running or things that they care about.
The theme this year was topical given that inactivity levels among children in the UK is high. It's also recently come to light through the API's (Association of Play Industries) Nowhere2play campaign that hundreds of free and accessible play facilities across the UK (that offer children the chance to get out and be active) are closing, with the main reason being down to budget cuts.
To celebrate this great day and our own local facilities; Proludic, a leading play and sports manufacturer based in Nottinghamshire; took their families out to Rushcliffe Country Park for a picnic and some much-needed playtime.
Fortunately, the weather was booked as well and the day was a great success. It showed first-hand how important local facilities are and that they must continue to be used by all communities to force change.
Rob Baker, Proludic Managing Director comments:
"It was great to see the wider Proludic family coming together to help raise awareness around the core values that National Children's Day is championing. All of the staff at Proludic are extremely passionate about what we do and gatherings like this clearly showcase that this extends to their wider families. We all had a fun few hours, along with 300 plus other members of the general public, at a fantastic facility within a Country Park setting that we are delighted to have designed & installed about six years ago; less than a mile from our new UK headquarters. It's just another reason why we are all so proud to work for a company that genuinely cares about what we do, where we can make a difference & we deliver on that promise". 
If you have any play and sports projects that you would like to share with us then please visit our contact us page or call 0115 982 3980.
Recent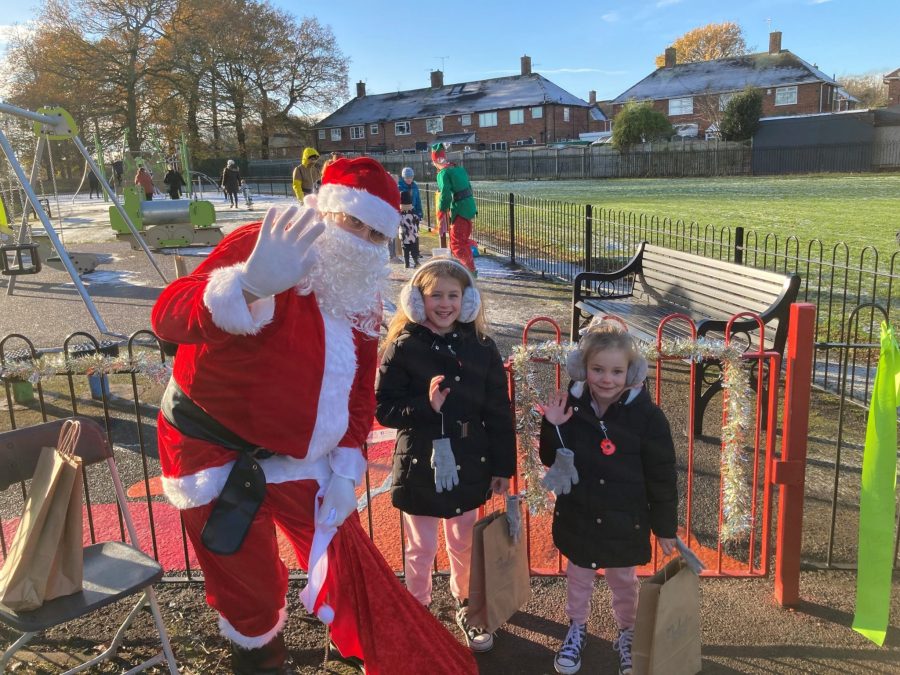 Article published on 12 December 2022
Santa Claus is coming to town! Well, on this occasion it was a play area in Strelley, a suburb of Nottingham! Much to the delight of the children who attended the opening of this new Proludic children's play area, Santa decided to make an early stop on his rounds! Upon his arrival, Santa tethered his...
Article published on 28 November 2022
Farnsfield Parish Council, based in North Nottinghamshire, released a tender to deliver the refurbishment of the existing toddler play area and a new junior play area at Hadleigh recreational park. The site had to be designed to include play equipment that catered to the needs of the wider community and be accessible to all children...