Article published on 13 May 2020
Proludic has always prided itself on unique and inspirational play and sports area designs.
It is our innate ability to interpret a client's idea, develop a design concept and bring that vision to life that differentiates us. The focus has always been to keep children at the heart of our design. Our understanding of the importance of play and its integral significance in a child's overall development drives us continually to design play spaces appropriate for all ages and abilities.
With over three decades of designing over 90,000 play areas globally and over 50 years of sector experience in our design department, we have the experience, technical knowledge, and inspiration to deliver on your project.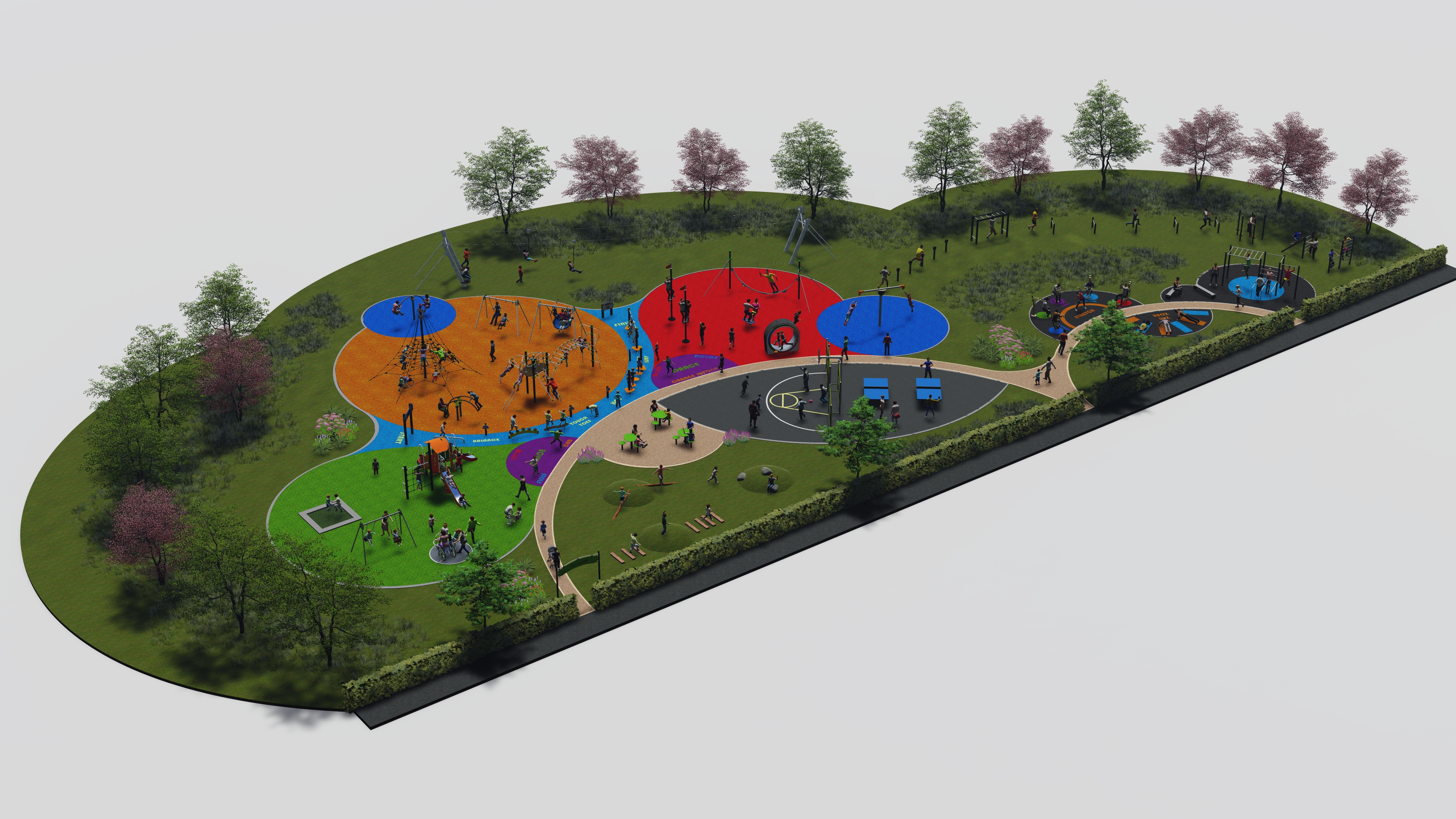 We truly recognise that we are very lucky to work in a fun-inspired industry that essentially is about providing joyful play spaces that support community cohesion which is free and accessible. Whether you or your community are looking for a themed area, bespoke design, or something more landscape-led, we have different design approaches and renders to suit your vision.
The journey starts with meeting the client and translating their briefs into amazing playground spaces for children to enjoy. We always take the time to think about the design and details of the space foremost, whether that is getting back to pencil and paper and sketching it out or thinking about the different play opportunities that the local children would like.
---
We have the right blend of talent and experience to cover all your design requirements and just wanted to take this opportunity to introduce our valued team members to you.
Adam Dickerson – Design & Commercial Manager
With over 17 years of his career working for Proludic, Adam has a strong sense of design working in a commercial setting. Having spent time in our Design department before moving into Sales, he now straddles the two roles using his knowledge and experience to ensure his team commercially delivers for clients within the bounds of safety standards.
As part of his role, Adam has built up a close network of suppliers and partners within the play industry, keeping abreast of all new developments. Sharing this information with the Sales and Design Department, he is in an ideal position to ensure Proludic are always innovators and creators of exciting and unique play spaces.
Design motivation: "The greatest sense of achievement within my role is being part of a team that is dedicated to delivering better play spaces for all."
Favourite play space: "I love what we did with Hednesford Park, blending the design in the environment around the park, yet recognising the mining heritage of the area."
Go to product: "I think kids love the sensation of rotating and having to balance at the same time gives them so much joy. We installed a Hip Hop at Gedling Country Park and my son just loves it."
---
Paul Pearson – Senior Designer
Having won numerous Nancy Ovens play awards, Paul also has extensive experience within the industry, most of which has been with Proludic and its products. His expertise is working on themed and bespoke designs and, as a result, he communicates a lot with the design team at our French factory to ensure tailored solutions remain on brief. He works out of his home in Edinburgh and often attends client meetings with the Account Manager in Scotland to ensure good client relationships are maintained from the outset of a project. Paul has also worked with numerous community groups over the years using a design-led approach to help them achieve their goals.
Design motivation: "It is very rewarding when you have seen a project through to completion and see the joy that it can bring people for many years. The other rewarding part of my role is being part of an amazing design team and being able to offer them my experience and see them develop and grow as designers"
Favourite play space: "The Dalmuir Square Bespoke ship. Through bespoke design and Grafic Games we were able to tell the story of the first battleship to be built in Dalmuir and show how it would have looked under construction."
Go to range: "The Diabolo Range. Such a flexible product in terms of age, size of unit, price and play value. Very versatile with lots of inclusive, interactive and social elements to it."
---
Abi Lees – Senior Designer
With specialisms that span bespoke to community-led designs, Abi strives to create inspiring play spaces that are above all unique. From initial concept sketches through final designs, she creates "beacons for play" that are intended to encourage children to use their imaginations, instinct and above all to be inquisitive.
Design motivation: "Creating exciting outdoor spaces is my passion, I love to be creative with every design I do. I love the anticipation of how my ideas will be perceived by communities all over the UK"
Favourite Play Area: "The Daisy Chain sensory playground"
Go to product: "The Tema Adventure Multiplay unit offers lots of imaginative play opportunities for children to enjoy"
---
Jon-Philip Seymour – Landscape Architect
As our resident qualified Landscape Architect JP has a passion and flair for Landscape driven design and these tend to end up on his desk. He has been with Proludic for 7 years and moved from the Wirral after university to take up the position. He completed his Master's in Landscape Architecture as part of our sponsorship programme and now he works directly with clients shaping their vision on these led projects and championing this theme throughout the global business.
Design motivation: "I love utilising my creativity and passion for the landscape environment to design and develop play spaces for children, helping to improve their overall life experience and well-being."
Favourite play space: "The design we did for Parkfoot Holiday Park was truly inspiring with the 8-meter tower in an awe-inspiring Lake District location."
Go to range: "Our Kanope range has the appearance of wild grasses and tree trunks, which enhances natural settings."
---
Rachel Stanley – Designer
Rachel is one of the long-standing members of the Proludic design team. She creates designs from initial concept through to 3D visualisations and everything in between, but also specialises in theme-led designs. Proludic has several themes available from boats, castles, and jungles that Rachel can build a design around.
Design motivation: "What I like most about my role is helping clients to achieve their design vision and taking that idea from concept to reality."
Favourite play space: "It has got to be the bespoke design we did at the Royal Fleet Arm Museum replicating the Queen Elizabeth Air Carrier."
Go to range: "I like the addition of our Diabolo Baby range because it is modular and can be connected to the standard Diabolo range."
---
Daniel Baxter – Designer
Having worked on many of our flagship projects during his two years at Proludic, Daniel's style is all about maximising play value and opportunities within the space. Designing inspirational spaces for intergenerational play and freedom for children of all ages and abilities to play together is at the core of his job role. He has a passion for developing inclusive spaces and is our resident expert in this field.
Design motivation: "I love the variety of projects and corresponding design demands. One day I could be designing a circus-themed play area, then next it could be creating a 3-D visual for the client to fully appreciate a final concept."
Favourite play space: "RAF Wittering's St. Georges Playground because I led the consultation day and used the children's feedback to design the play area. Additionally, I got to meet a member of the royal family during the opening event which made it even more special."
Go to range: "The IXO range speaks the language of pre-teens, it tests strength and dexterity and looks great."
---
Tara Yeandal – CAD Technician
Having spent one year with the Proludic Family as a CAD Technician, she works on a variety of different projects and creates designs based on clients' visions. These include detailed CAD drawings, visual presentations and costings, as well as technical details to accompany documents. She loves working in a close-knit collaborative team that bounces ideas off one another. Having graduated from Nottingham Trent University's design school she has quickly become a key member of the team.
Design motivation: "Being creative is my passion, I love designing outdoor spaces for communities to enjoy."
Favourite play space: "I love the community activity concept behind the Knowsley Centre of Excellence sites"
Go to range: "The Origin range is very popular because Robinia wood is hard-wearing yet sustainable. It also looks fantastic in natural settings."
We offer a free design and consultation service, so if you want to get inspiration for your next playground design, contact us here.
Recent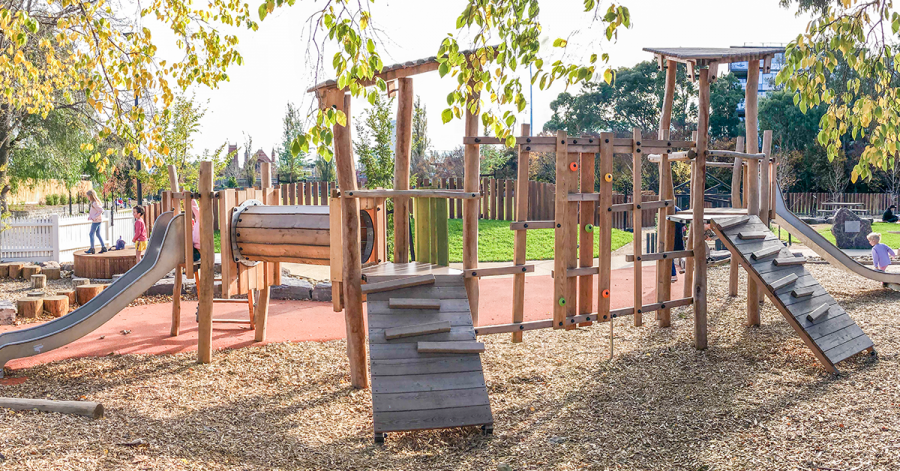 Article published on 24 February 2023
Our commitments to sustainability and the environment. Now more than ever it is important to deliver sustainable playgrounds and sports areas. As a leader within the childhood development and play sector Proludic's decision to encourage initiatives aimed at protecting the environment for future generations is an essential move. It has always been important to deliver...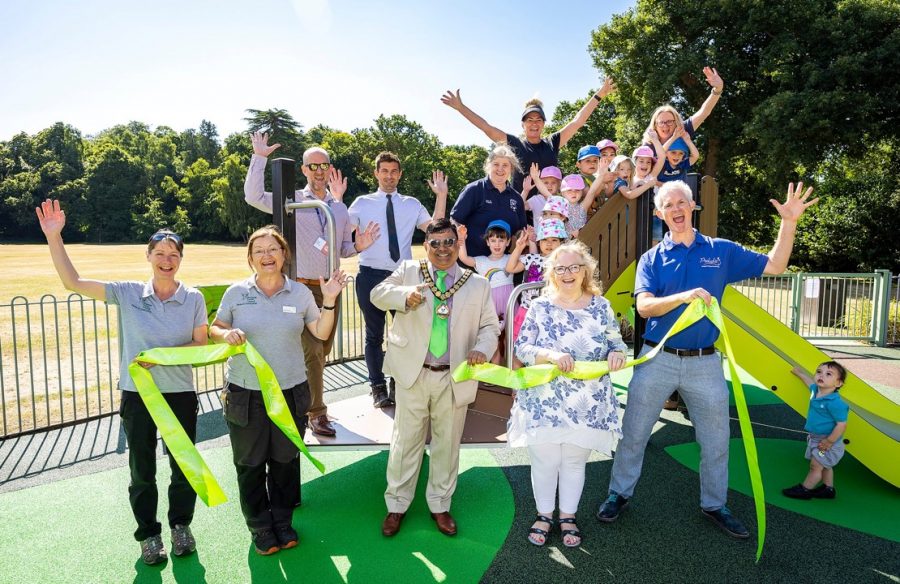 Article published on 8 February 2023
Proludic is back in 2023 with plenty of new inspirations to share! This year we have introduced 30 new exclusive products to assist in taking your new play and sports areas to the next level. Within our new, diverse 300-page catalogue we have crammed over 30 years of dedication and passion for delivering exceptional play...