Article published on 31 August 2016
We are pleased to announce work is now complete on a brand new and inclusive Proludic playground in Grange Park, Old Coulsdon, and children can now enjoy the new facilities.
We think you will agree the results are absolutely amazing and would like to say a massive well done to everyone involved in this project as it was a great team effort.
The official opening of the new playground will take place on 10th September at 12.30 p.m. This is the same day as this year's Old Coulsdon Rotary Village Fair in Grange Park, so it will be a true village celebration.
In addition to their own significant fundraising efforts, the Friends of Grange Park have been awarded a £50,000 grant from Biffa Award+, a multi-million-pound fund that helps to build communities and transform lives through awarding grants to community and environmental projects across the UK as part of the Landfill Communities Fund.
London Marathon Charitable Trust has awarded £19,999, as part of their long-term commitment to supporting capital projects which inspire local communities to get active and take part in sports and physical activity.
Macquarie Group Foundation has also given substantial funding towards the project; they provide support to community organisations globally each year through financial support, volunteering and skills sharing, predominantly in the locations in which Macquarie Group operates.
This is a true grassroots campaign.  The whole community has united behind the Friends in their ambition to renovate the 25-year-old severely dilapidated playground.  The community is the architects behind the new design; ideas generated by 150 school-aged children in a 'design your dream playground' competition led to an innovative theme based on the local heritage and landscape, including Kenley Airfield and the River Bourne.
Chris Wright, Chairman of the Friends said: 'I am immensely proud of the massive amount of work the trustees have put into raising the funds for this state-of-the-art inclusive play area. I know it will give a great deal of pleasure to our young people for many years and will be a fine asset for the Old Coulsdon Community'.

Recent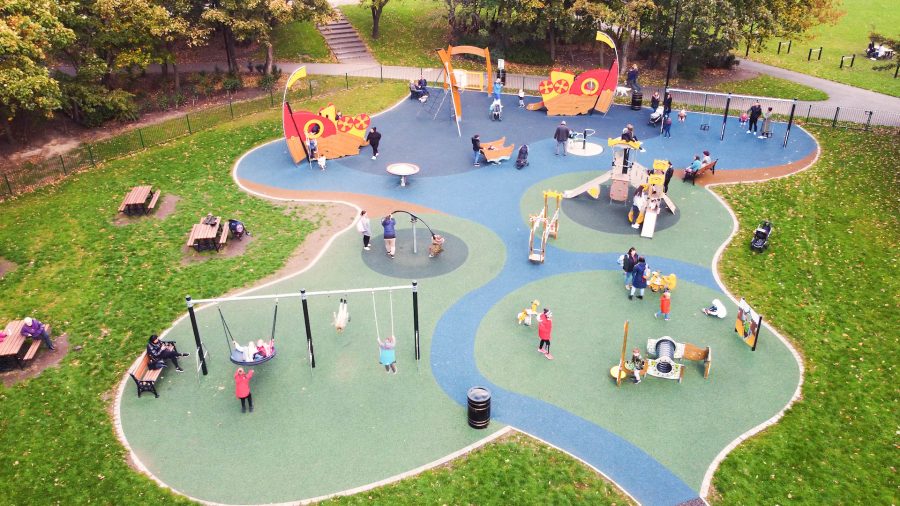 Article published on 24 November 2021
When South Tyneside Council was looking to upgrade a popular park in the coastal town of South Shields, Proludic was successful in their bid to create a new play and fitness space using our play equipment to honour the Roman history of the area for the whole community and tourists to enjoy. Proludic's design for...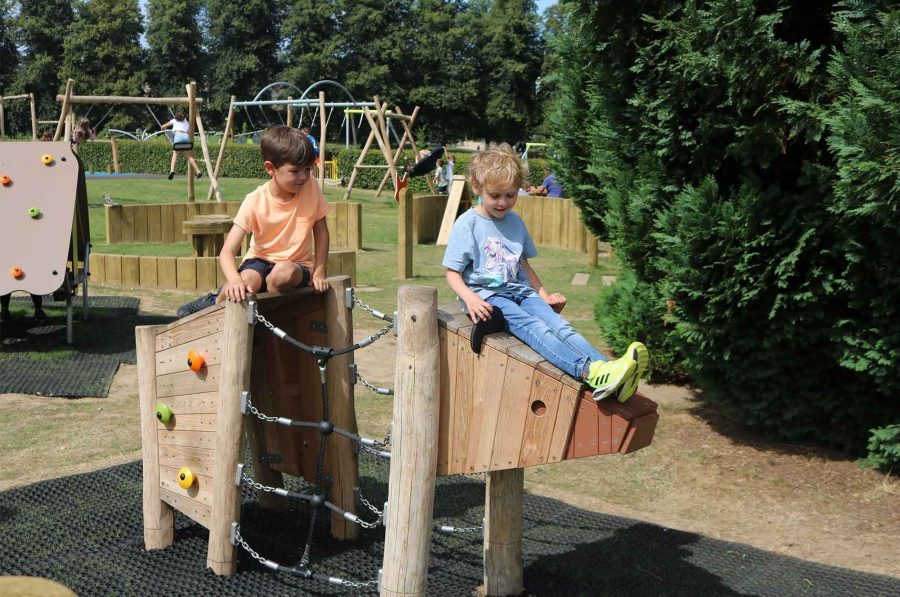 Article published on 14 September 2021
Harpenden Town Council and the PARC Friends of Group set their sights high when they decided to create a new flagship park at the existing Rothamsted play area site in the heart of the town. They wanted to create a memorable play experience for toddlers, juniors, teenagers, and their families alike to enjoy. The client...