City: Orange
Year: 2018
The Orange-les-Vignes shopping centre wanted to create a new playground scaled to its clients' expectations.
The aim was to add greater visual and dimensional appeal to this 460-m² play area situated between two buildings and thereby entice the general public into the shopping centre and let people discover not only a place to shop, but a lively activity area.
Proludic left the competition behind by designing a bespoke playground with an identity that was not inspired by vineyards or Provence. The company decided to create a space dedicated to nature and animals: a playground with a specific identify and comprising multiple activities catering for different age groups.
The playground includes the following areas:
The Birdhouse – a play space for young children (3 to 6 years):
A structure made up of multi-play equipment comprising playhouses set at odd angles, two slides, a balancing trail, a tunnel and a climbing slope.
An imposing silhouette of a frog adorns one of the slides, while several customised Grafic Games panels bring the play area's bird theme to life.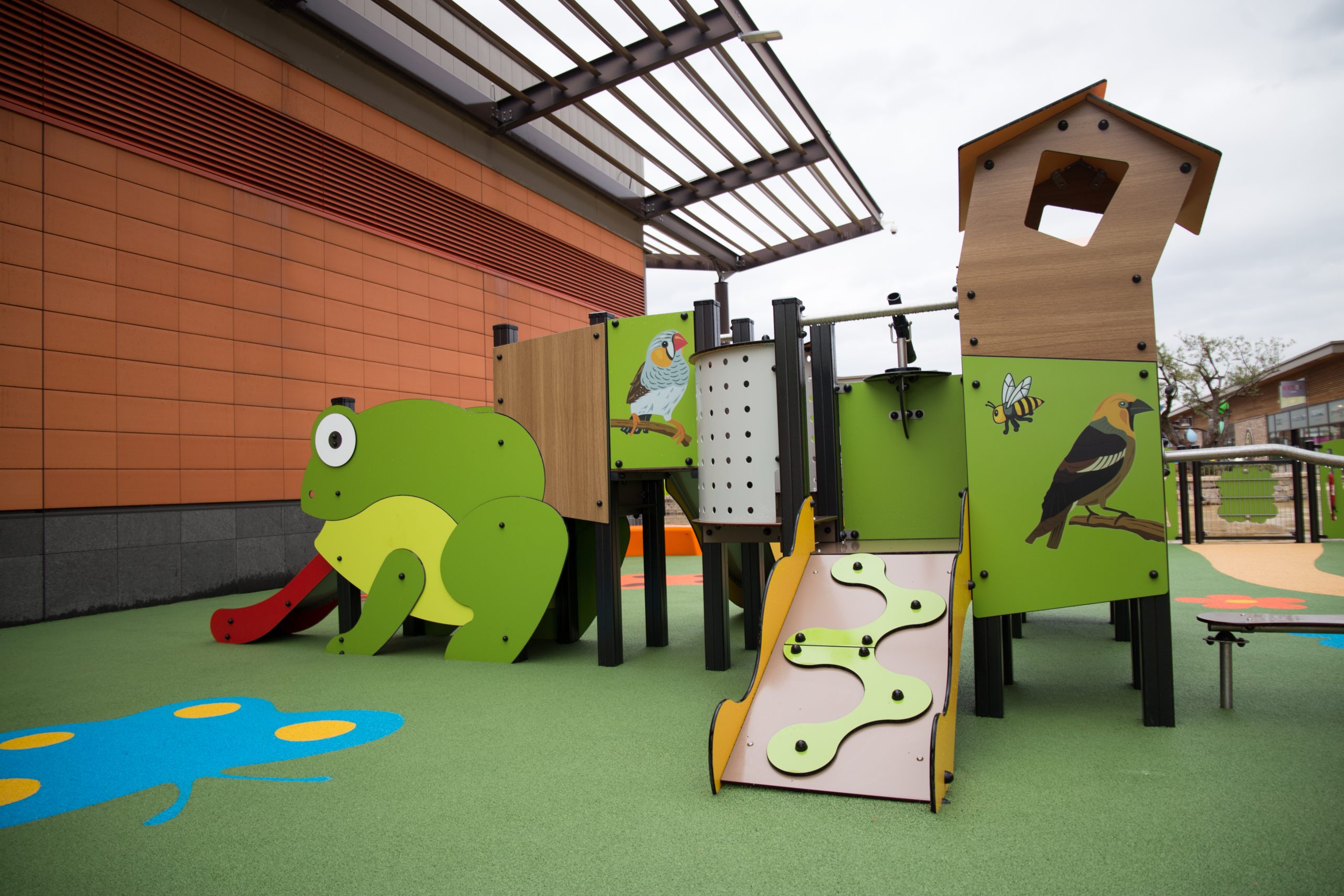 The Jungle – a space for older children (age 6 and above):
A structure made up of multi-play equipment comprising two lofty theme-based towers connected by a net tunnel, a tube slide and various access paths that encourage children to show off their acrobatic skills.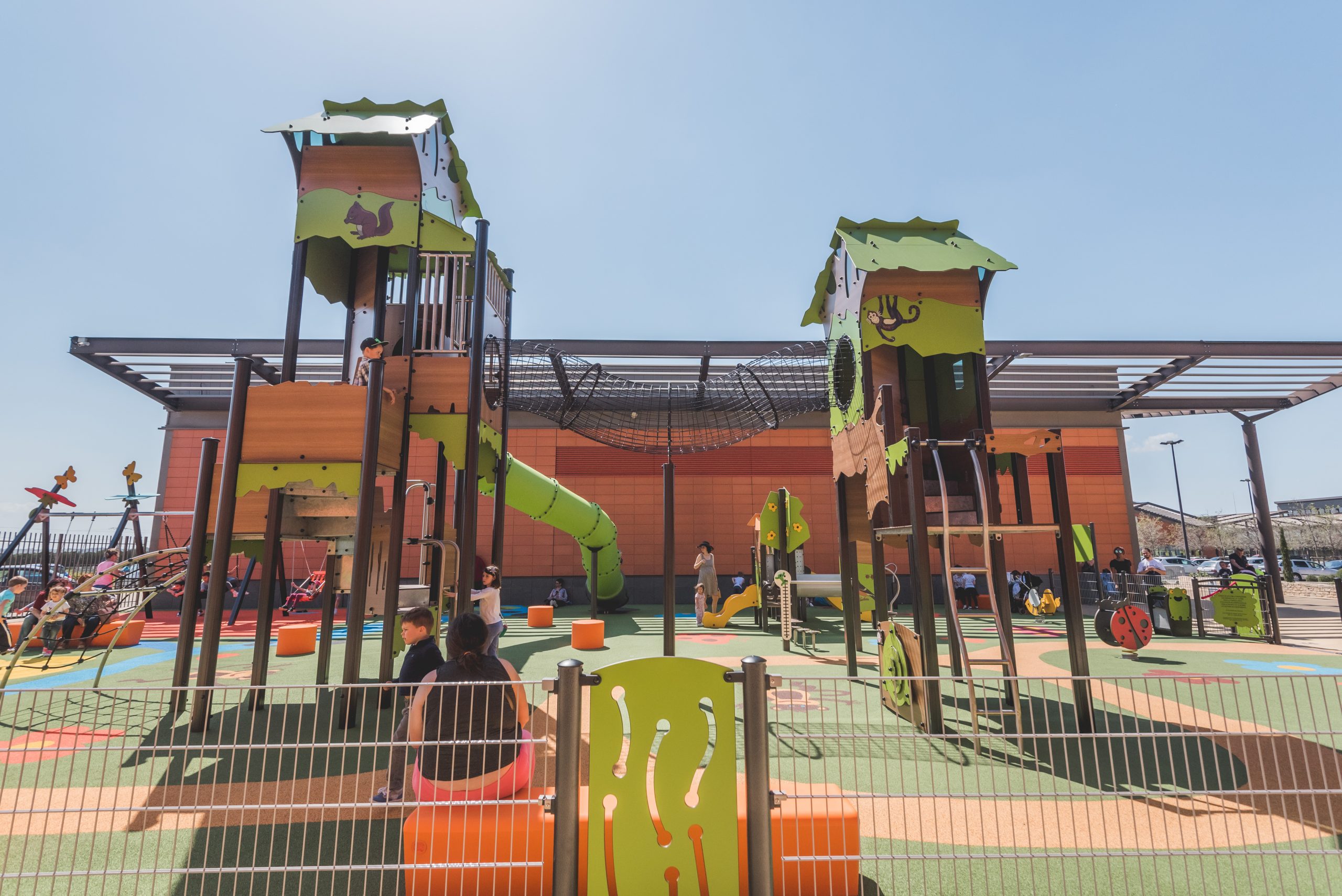 Complementary and inclusive play equipment is also positioned around the playground:  insect-shaped springers (with side panels), swings (standard swing seats, pod seats and hammocks) turned into trees that are adorned with butterflies, a tubophone, Musical Flowers, and more.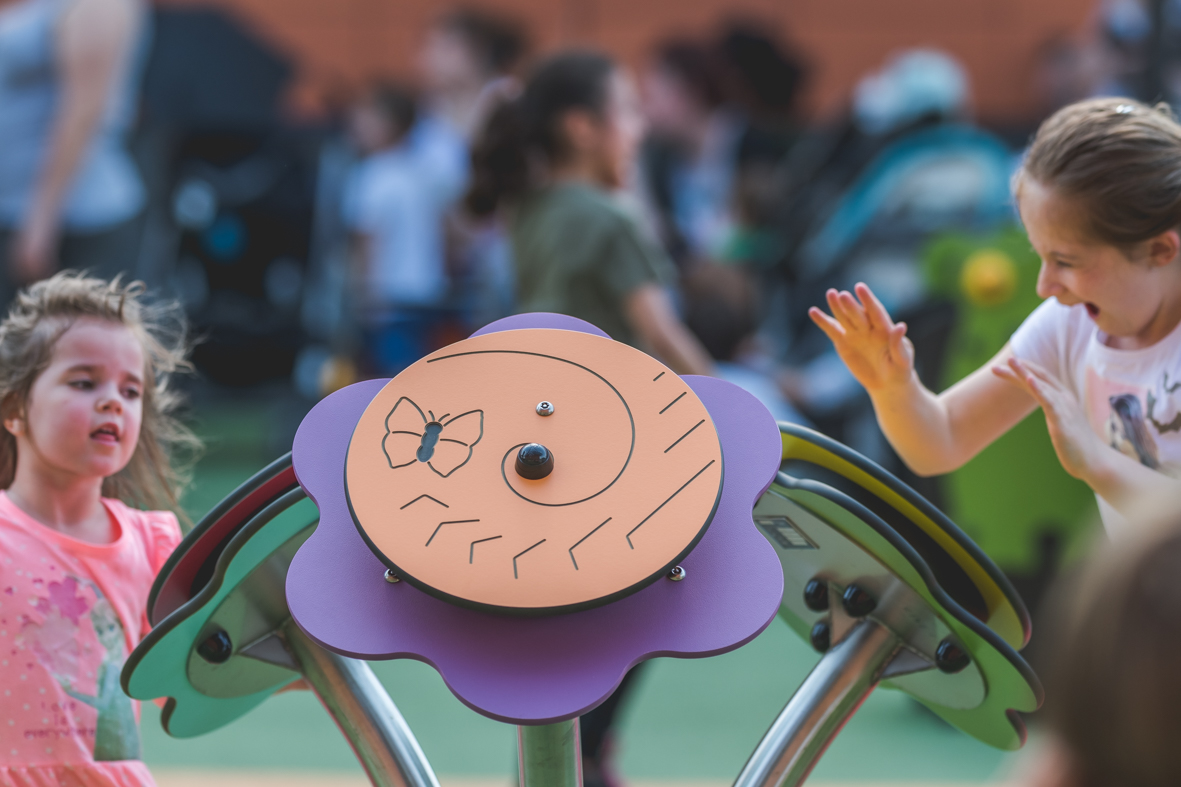 To make the area even more exciting, an interactive game has been positioned at the entrance to the playground. The game invites children to find "code-breaking machines" hidden throughout the shopping centre to discover clues and solve a riddle.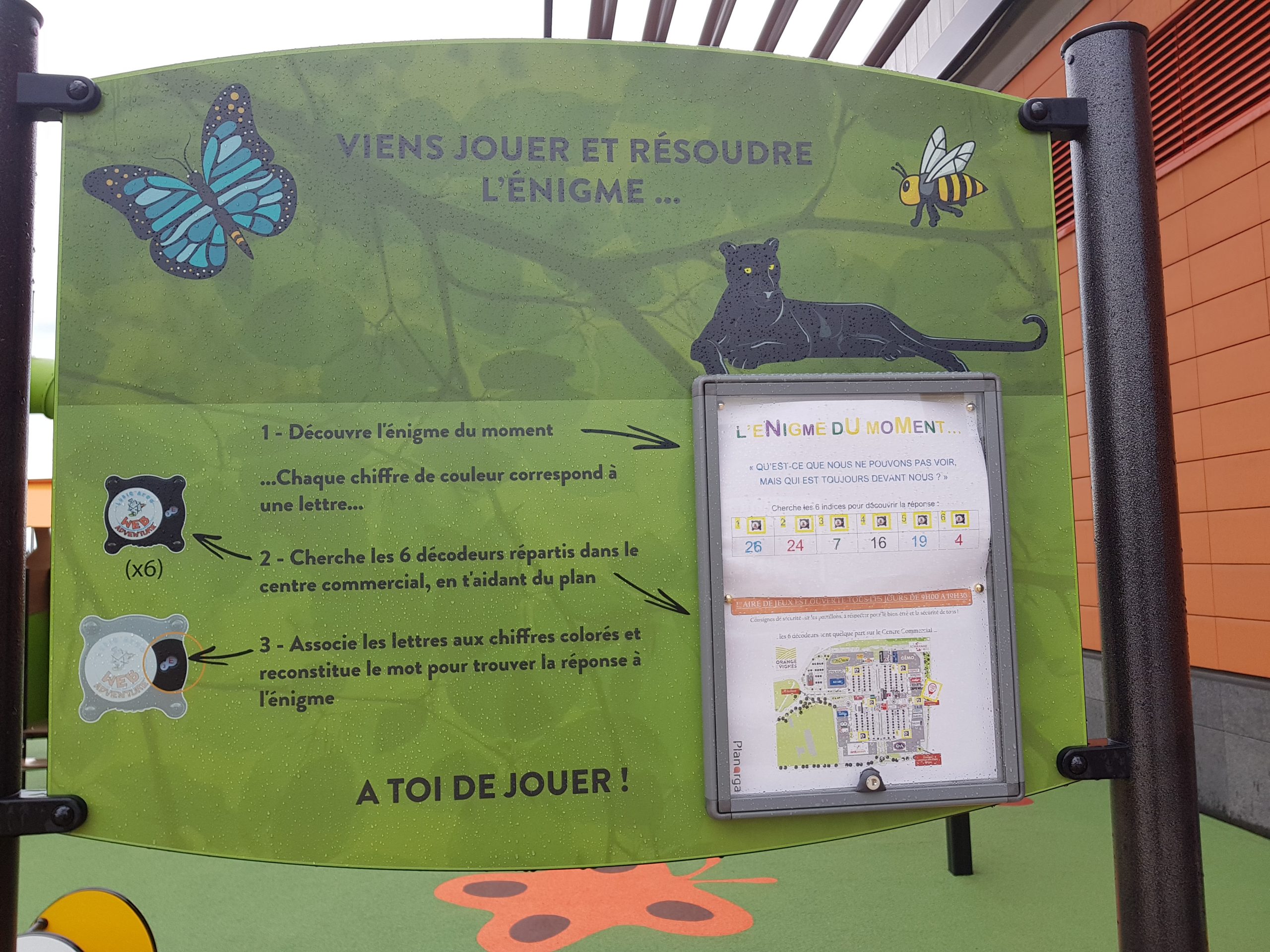 The playground's theme is also reflected on the safety surfacing with very bright colours, raised effects that add to the area's appeal and several nature- and jungle-inspired motifs.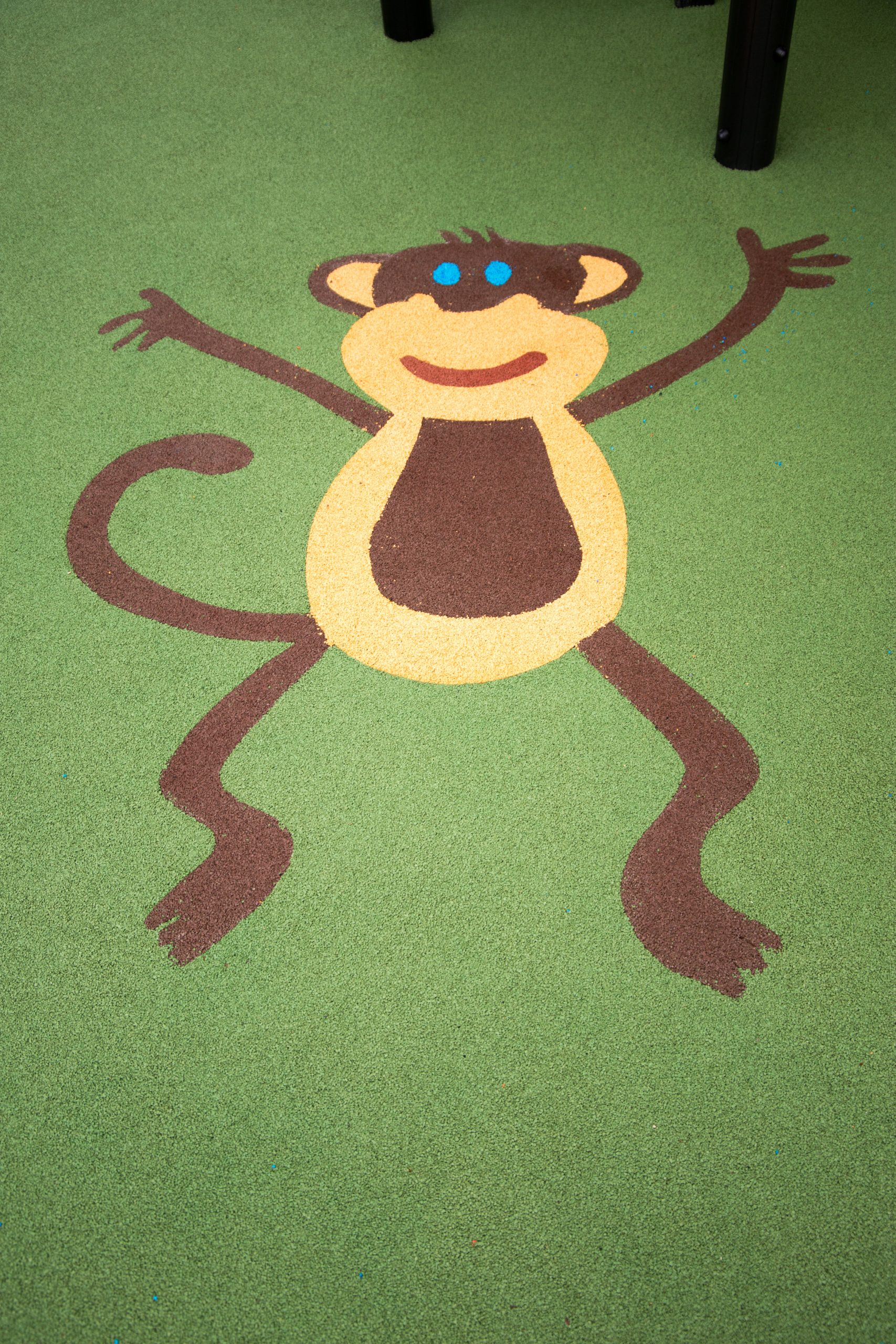 The area is fully enclosed and secured by a fence alternating standard and play panels.
To take the theme even further, the bins have been turned into frogs.
Location: