City: Geispolsheim (Bas-Rhin, France)
Year: 2017
Proludic worked alongside its distributor Pontiggia in designing and building a bespoke sports-themed playground for the town of Geispolsheim in north-east France. The playground is located in the middle of a large sports complex, which is the town's pride and joy. Sport plays an important role in this town with its 7,300 inhabitants, which features no fewer than 15 sports associations. As such, creating a play space on a sports theme seemed the obvious choice.
Proludic rose above the competition by proposing a bespoke project that delighted the local officials.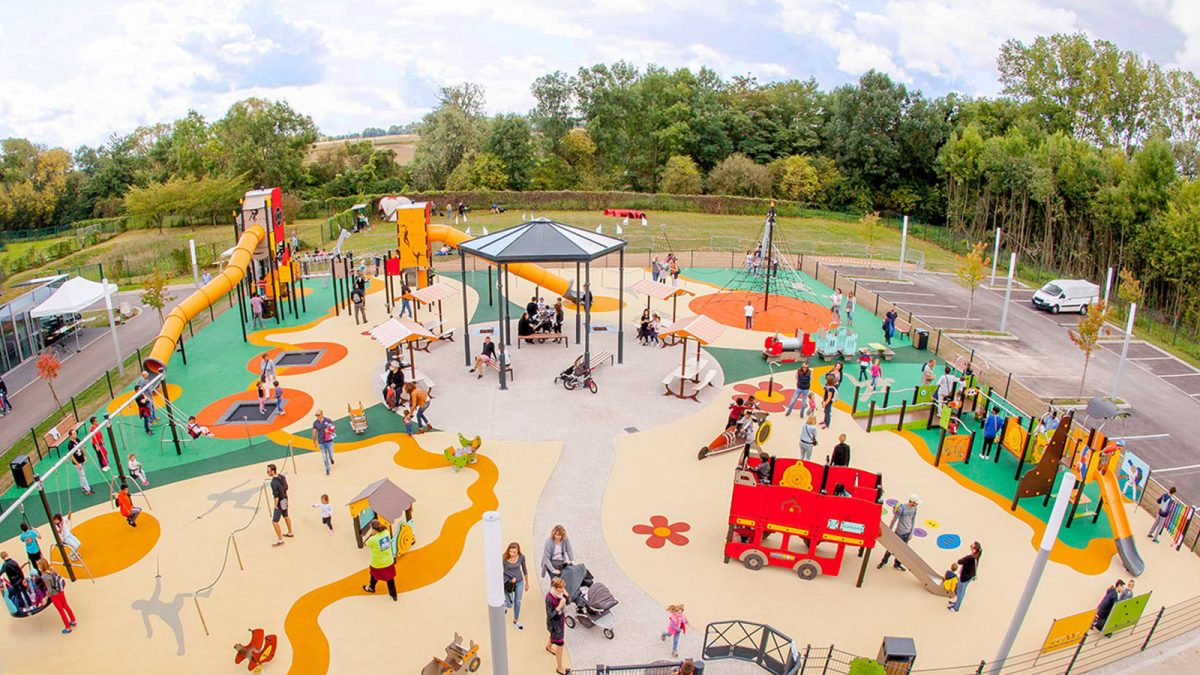 The impressive two-tower structure has been decorated with figures of various athletes, including a basketball player and dancer on one side of the tower and a fencer on the other. Many other sports are represented throughout the structure. Proludic used its exclusive Grafic Games technique to produce the special graphics for the panels. The multi-play structure boasts a number of activities for endless fun, such as three slides (two tube slides and an open kayak slide), a bridge connecting the two towers, a fireman's pole and climbing features.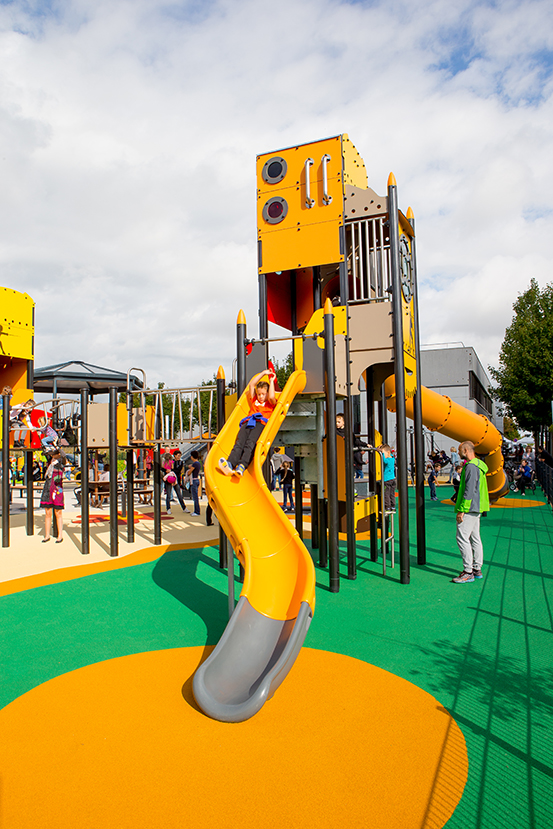 The playground also offers an inclusive Diabolo Multi-Play structure, which has also been adorned with special sports-themed graphics to let children unleash their imagination. A ramp has been fitted to provide children in wheelchairs with easy access to the heart of the structure. The many play panels are accessible to children of all abilities and designed to test their problem-solving skills. The structure also provides plenty of room for accompanying adults and carers to easily help the children.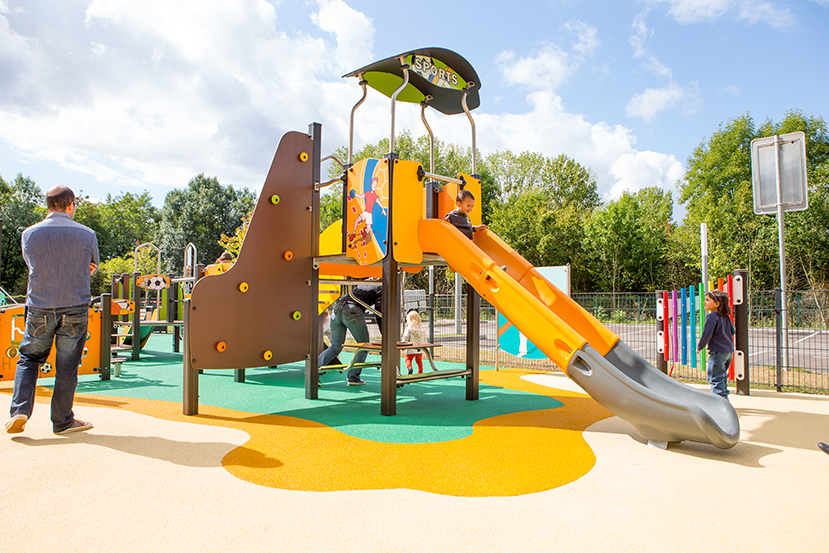 Many other play features have been added to the playground to please children of all ages and abilities: a bus sporting the town's name, a train, swings, trampolines, several play panels, tubophones, a playhouse, a rope pyramid, a slackline, a table football game and more.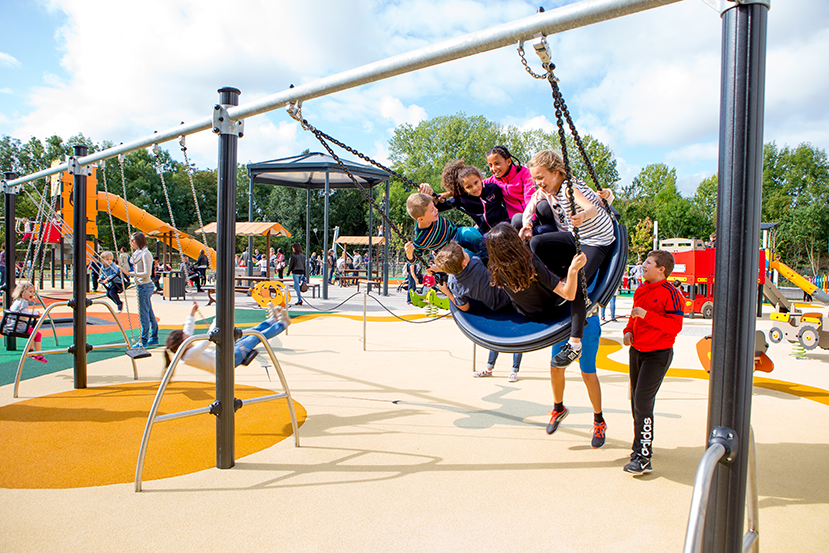 The playground has proven to be a resounding success, with positive feedback from both officials and inhabitants, who have been flocking to the area from all over town.
Location: