Article published on 10 February 2017
A new addition to Proludic's multi-play units is the Kidzy range, with its simple structures aimed at children from 2 years onwards, and offering good value for money. The range also has a strong visual identity, inspired by the zen Japanese gardens and pagodas.
Offering the usual high level of quality, the key objective was to provide clients with ease of use. Ease of use in understanding how to use the equipment, for installing the products, for ensuring the maintenance, and for designing the play area, thanks to its modularity.
The main play features are the slide, tunnel, climbing walls, walkways, climbing nets, and the sliding masts.
The combinations are installed using platforms with three different heights, starting at 97cm from ground level, and aimed at smaller children. The square and triangular shapes can cater to an optimized number of children.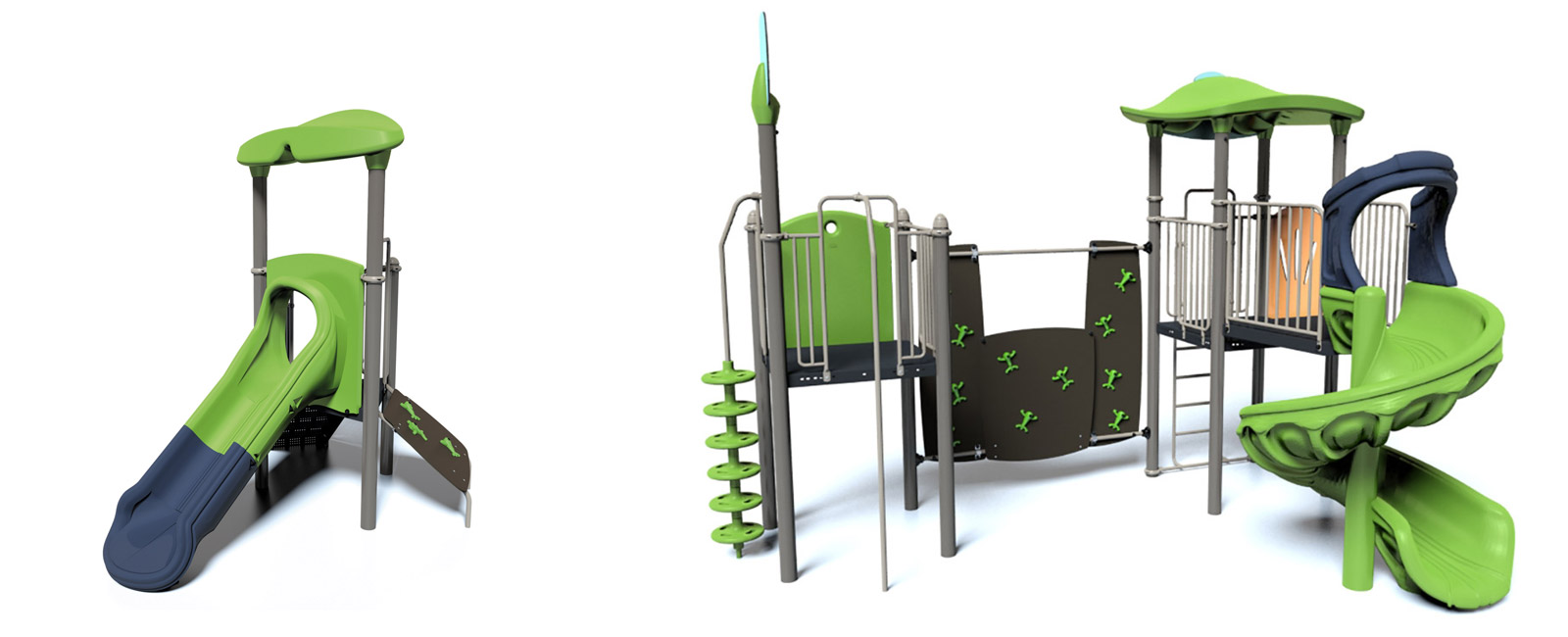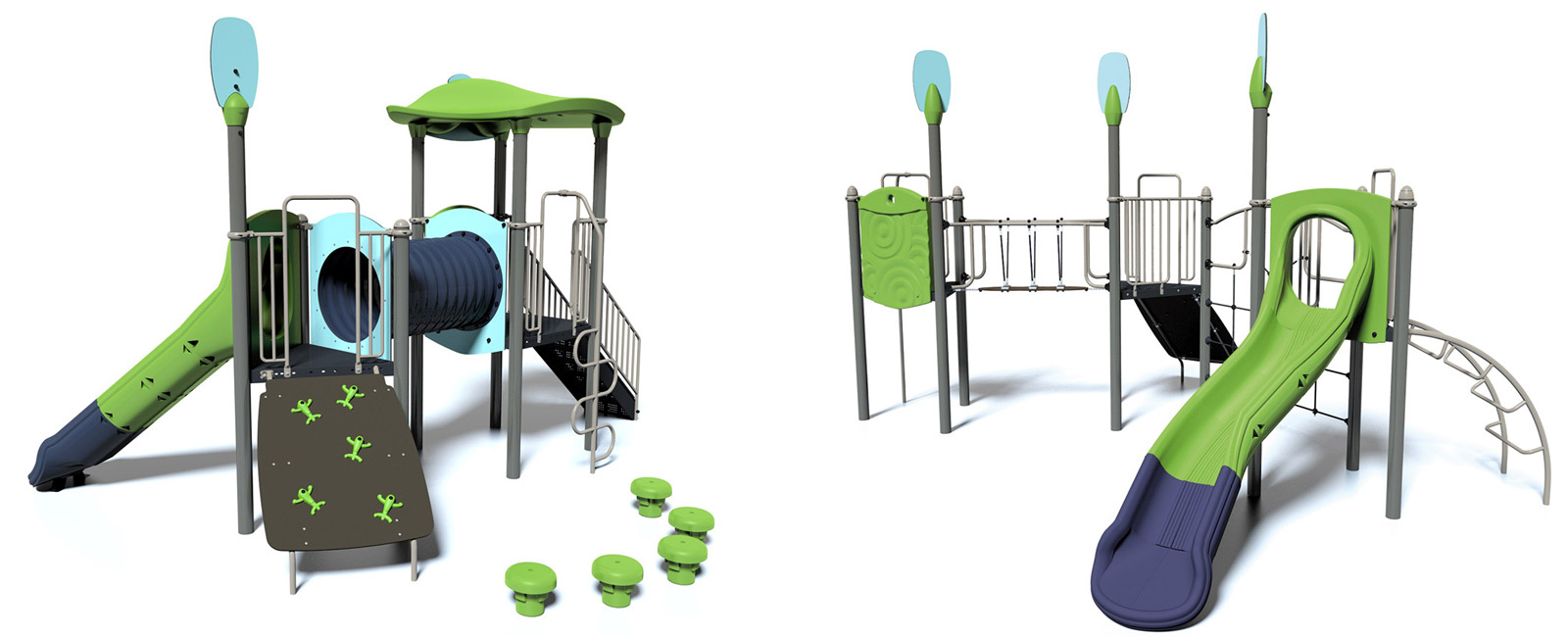 High side panels (from 1m to 1,30m) surround the platforms to ensure smaller children are well protected. They are available in three different models: openwork and tubular panels which facilitate the surveillance of children, or full volumes featuring embossed designs to encourage tactile play.
The curved lines of the roofs, along with the totem masts creates the zen design the equipment was inspired by.
The modular design of this range is based on numerous connecting elements and on the choice of access and exit elements. The flexibility of Kidzy enables it to adapt to a range of environments, budgets and available space.
With straight or curved walkways, you can create compact combinations. They are fixed or flexible and can represent a play element where balance and self-control are crucial.
Another example of modularity is the straight, curved, or spiral slides. The 1,70m high spiral slide offers the thrills of sliding in a limited space.
The various access points are a staircase with large stairs, a straight ladder, an arched ladder, or a net…Every element is designed to address the needs of the various age ranges.
For this range, we chose to use monobloc pieces (roof, slide, floorboards) for an easy installation of the structures and to reduce the installation time.
This was also applied to the choice of the material (compact, polyethylene and stainless steel) which guarantees durability and limited maintenance.
Polyethylene, which suits all climate changes, is used for the slides, roofs, tunnels, side panels and stepping stones. It's a distinctive feature of the Kidzy range and brings a touch of originality.
This new range is also fully inclusive with secure stairs, transfer platforms and large walkways.
 Discover all the products from the Kidzy range here.
For any more information or to arrange an appointment, please contact marketing@proludic.co.uk or call 0115 982 3980.