Article published on 21 April 2015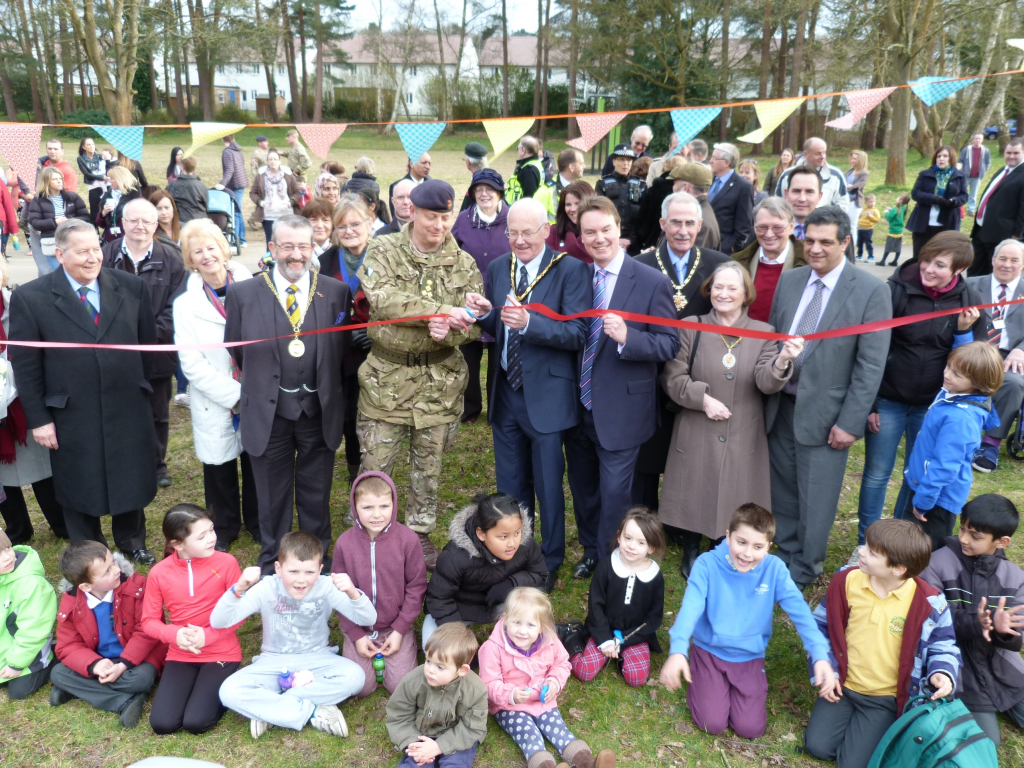 Proludic is pleased to announce the recent opening of Beech Grove Recreation Area. A new community recreation area that will benefit local civilian and military families in Pirbright and Brookwood, thanks to a partnership project between the Army Training Centre, Pirbright, Guildford and Woking borough councils and Surrey County Council.
Proludic has worked on several military play area schemes in the last year, particularly with the Army and were proud to be a part of this project. The project has been funded by a grant of £195,000 from the national Armed Forces Military Covenant Grant Scheme, together with a contribution of £40,000 from Surrey County Council's Community Improvement Fund, and support from Guildford and Woking borough councils.
The site includes some of the most innovative equipment we offer. It has an Amazon-themed tower with multi-play activities – this blends seamlessly into the natural environment of the site and ensures children will love turning 'explorers' as they play.
They also have items from the pioneering Dynamic Sport range which replicate exhilarating sensations from extreme sports such as parachuting, these challenging items are great additions for providing equipment for teenagers to use.
Proludic Urbanix which is the only gym equipment to use hydraulic pistons as resistance has also been installed, giving adults a progressive workout – which they can use while the children play!
The Armed Forces Community Covenant Grant Scheme is there to bring both civilian and military communities together to increase integration and understanding between the two communities and we hope Beech Grove with its state-of-the-art play equipment has done and can be shown as a great example of what can be achieved.
Cllr Richard Billington, Guildford Borough Council Lead Councillor for Community Safety and Health, said: "The new facilities at Beech Grove offer something for everyone, children and adults alike. The local community will benefit from a new area for biking, play and activities with brand new equipment for all to enjoy and I would like to thank all those that have worked so hard on this project."
Recent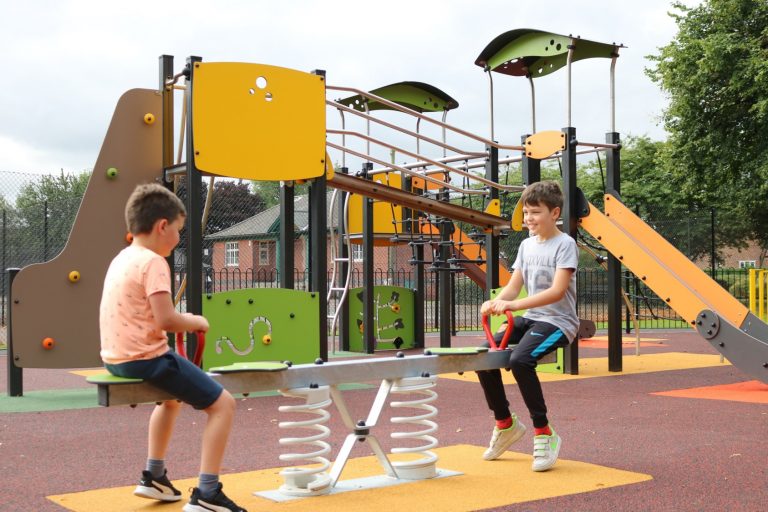 Article published on 12 August 2020
Carlton in Gedling, Nottingham saw the opening of a brand new Proludic play area last week at the Recreation Ground on Conway Road. The fantastic new play area was officially opened by The Mayor of Gedling and Councillor Sandra Barnes last Wednesday after receiving funding from FCC Communities Foundation. Now, this green play space has...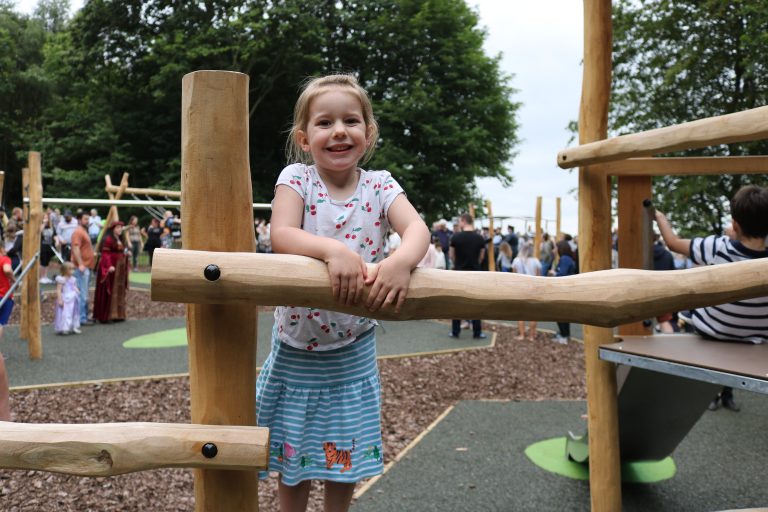 Article published on 14 August 2019
It was a great honour to attend and officially open Andy's Adventure Playground in Bestwood Country Park, Nottinghamshire. Featuring the Proludic Origin range of equipment – it was very well attended and a real pleasure to see such a wonderful play area reopened to the public. The playground was initially built for Andy Maycock in...