Article published on 21 April 2015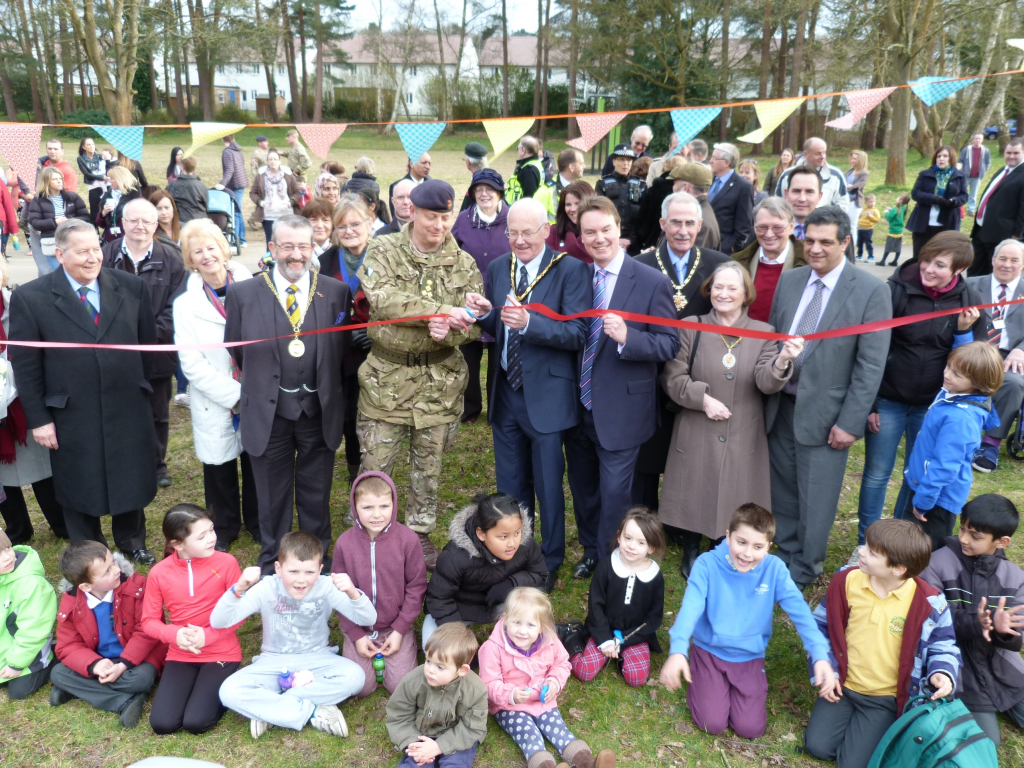 Proludic is pleased to announce the recent opening of Beech Grove Recreation Area. A new community recreation area that will benefit local civilian and military families in Pirbright and Brookwood, thanks to a partnership project between the Army Training Centre, Pirbright, Guildford and Woking borough councils and Surrey County Council.
Proludic has worked on several military play area schemes in the last year, particularly with the Army and were proud to be a part of this project. The project has been funded by a grant of £195,000 from the national Armed Forces Military Covenant Grant Scheme, together with a contribution of £40,000 from Surrey County Council's Community Improvement Fund, and support from Guildford and Woking borough councils.
The site includes some of the most innovative equipment we offer. It has an Amazon-themed tower with multi-play activities – this blends seamlessly into the natural environment of the site and ensures children will love turning 'explorers' as they play.
They also have items from the pioneering Dynamic Sport range which replicate exhilarating sensations from extreme sports such as parachuting, these challenging items are great additions for providing equipment for teenagers to use.
The Armed Forces Community Covenant Grant Scheme is there to bring both civilian and military communities together to increase integration and understanding between the two communities and we hope Beech Grove with its state-of-the-art play equipment has done and can be shown as a great example of what can be achieved.
Cllr Richard Billington, Guildford Borough Council Lead Councillor for Community Safety and Health, said: "The new facilities at Beech Grove offer something for everyone, children and adults alike. The local community will benefit from a new area for biking, play and activities with brand new equipment for all to enjoy and I would like to thank all those that have worked so hard on this project."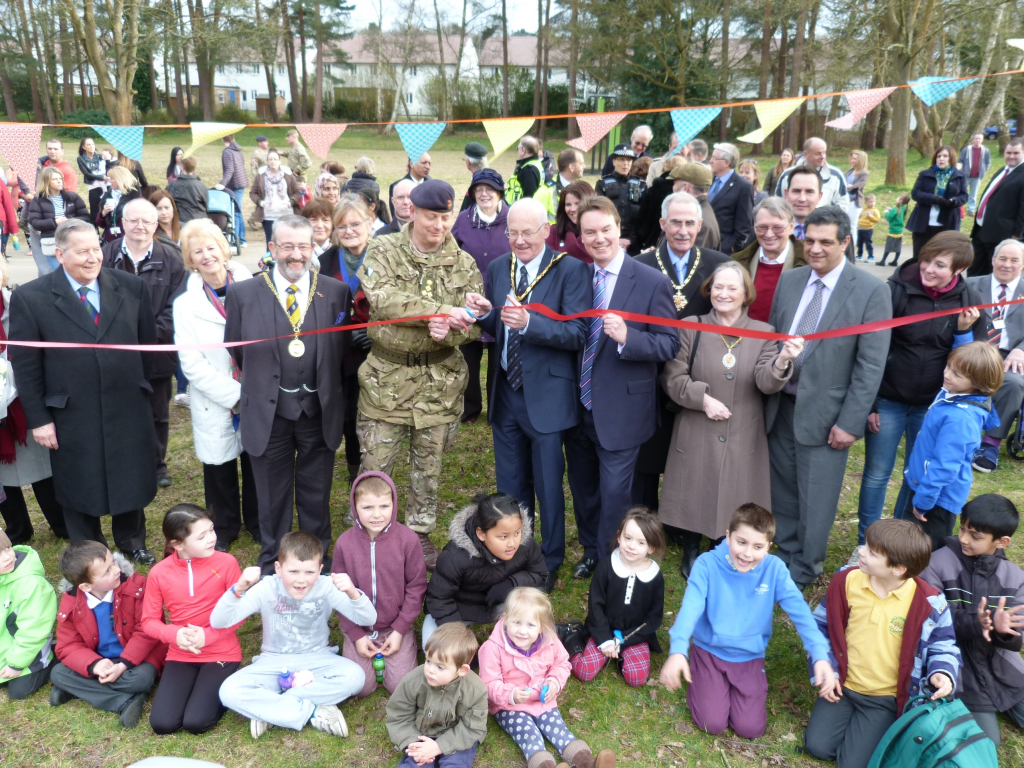 Recent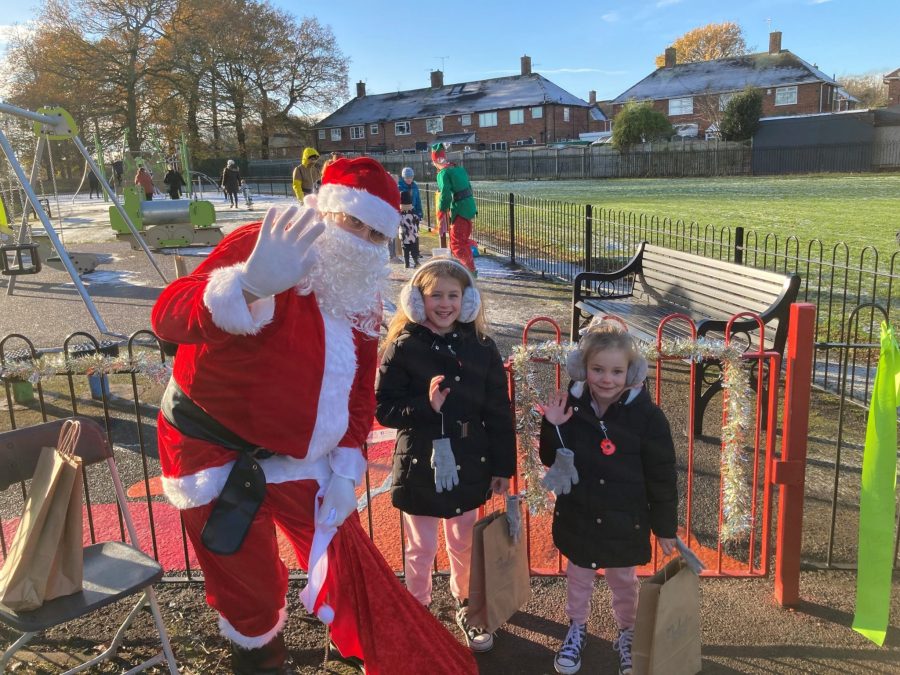 Article published on 12 December 2022
Santa Claus is coming to town! Well, on this occasion it was a play area in Strelley, a suburb of Nottingham! Much to the delight of the children who attended the opening of this new Proludic children's play area, Santa decided to make an early stop on his rounds! Upon his arrival, Santa tethered his...
Article published on 28 November 2022
Farnsfield Parish Council, based in North Nottinghamshire, released a tender to deliver the refurbishment of the existing toddler play area and a new junior play area at Hadleigh recreational park. The site had to be designed to include play equipment that catered to the needs of the wider community and be accessible to all children...