Article published on 22 May 2015
Proludic Limited pride themselves on taking each and every staff member back to where it all began over 25 years ago… Proludic HQ in Vouvray, France.
As a company, we feel that it is crucial to each staff member's learning and development to help shape them into the fantastic team that we have! This week, our newer members of staff were able to put the names to faces at HQ, learn more about company processes and procedures, visit the on-site playground and also take part in the incredible factory tour.
Rob Baker, our Managing Director who headed up the trip comments:
"It is a vital investment for Proludic Limited to take ALL new staff members over to our Head Office in France, so that they can appreciate the rich diversity and benefits that working for a global company has too offer.

Proludic HQ is based in the Loire Valley and so it really is a lovely place to visit but the opportunity to talk to people face to face that you deal with on a regular basis is invaluable for enhancing these relationships.

I think it also helps newer members understand our manufacturing process as everything at Proludic still comes out of one factory and to embed our core values which are unique because we are a large international company but we are still privately owned by our founder Denis Le Poupon, whose core values I am delighted to say, still remain focused on play value and not profit."
Here's what other members of staff had to say about the visit:
"I really feel part of something bigger than I had previously appreciated and feel like a well valued employee and a part of the family."– Kiran Chouhan, Business Development Co-ordinator

"The trip was extremely beneficial, it was great to see the entire process from start to finish. It's easy to forget all the hard work that goes into getting the equipment ready to sell. We all really felt that we were a part of something bigger."– Kayleigh Dryden, Area Sales Executive

"Thankyou for the opportunity to visit Proludic HQ. It really did feel like a family visit, with all staff from France taking their time to get to know everybody individually. I felt the trip will enhance my product specifications and knowledge as I begin my journey with the company, as well as seeing the plans for new products for the future." – Tom Cooper, Area Sales Executive

"It was fascinating to see all of the play components coming to life right in front of me at the factory – in particular, the Grafic Games panels. All of the staff at HQ were incredibly friendly and helpful and made the trip seem like a home from home."– Katie Stones, Marketing Co-ordinator

"The trip was important, it helped with general product knowledge, and it was beneficial to understand how all our products are produced. Being there helped us feel part of a bigger picture."– Mark Jones, Area Sales Executive

"It was a fantastic opportunity to put faces to names and help cement the working relationships between all Proludic staff. The trip really helped to reiterate that we're all one big team working towards a common goal" – Sarah Dews, Contracts & After Sales Co-ordinator
From everybody here at Proludic Limited, thank you to Proludic HQ for such a fantastic trip!
Recent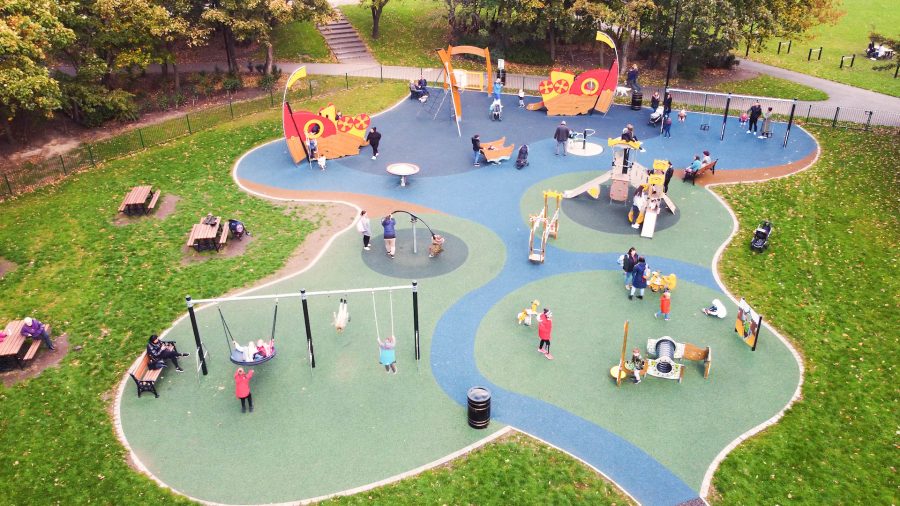 Article published on 24 November 2021
When South Tyneside Council was looking to upgrade a popular park in the coastal town of South Shields, Proludic was successful in their bid to create a new play and fitness space using our play equipment to honour the Roman history of the area for the whole community and tourists to enjoy. Proludic's design for...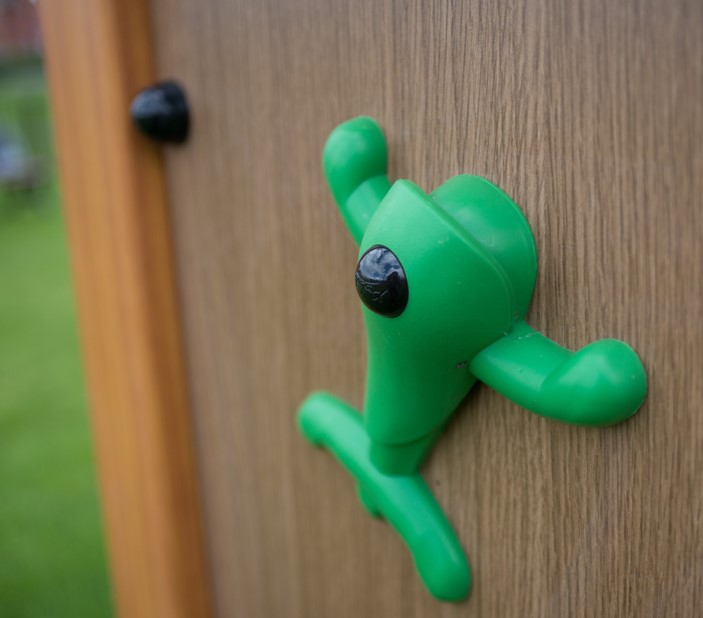 Article published on 10 August 2021
Since our beginnings 30 years ago, our intention has always been to provide our customers with the highest quality of products. Our materials palette is specifically selected to offer long-lasting, durable equipment with stylish designs across all our ranges. Our equipment ranges are suited to developing unique play and sports areas appropriate for the environment...