Article published on 18 July 2016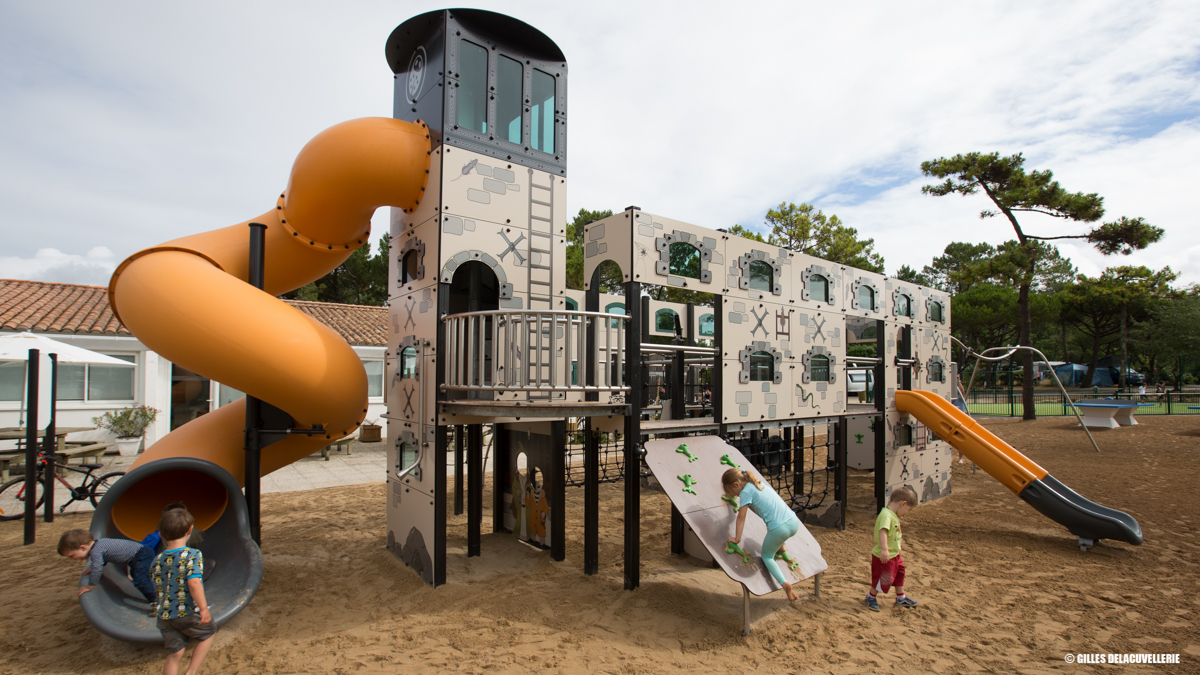 The new Proludic play equipment, Sunny Fort, was opened on the 28th of June in the Sunêlia – Interlude campsite, located in Bois-Plage-en-Ré in France. This totally new and bespoke multi-play unit (18m long and 5,20m wide) pays tribute to the fort Boyard located just in front. This imposing structure is seen by all campers as soon as they set foot at the campsite.
It can cater to up to 75 children from 3 to 12 years old and offers more than 20 play features, spread over 3 levels.
« This play area is consistent with Sunêlia campsite's expectancies since we wanted to offer entertainment for children of all ages. Watching small and older children playing together in Fort Sunny is very interesting. The interaction is positive, and older children help their younger counterparts. »
– says Aurélien Ravet, director of Sunêlia Interlude.
To reach the walkway, which is 1,17m and 1,37m high, only three entrance points are possible. To create an additional challenge, no steps are used and instead a climbing wall, a curved climbing net and balance bars provide the access. Inside, children have fun crossing the suspended bridge, launching themselves on the cableway, or sliding to reach the ground. They can also decide to climb up a level and find the look-out post, where the big tubular slide is. Play activities are also available underneath and all around the structure: net tunnels, crawling tunnels, play panels… they all contribute to generating various agility and concentration skills for children to learn from.
Be careful not to get held prisoner though! from the cell, the prisoner must wait until they are released or find a way of escaping!
The strong aesthetic choices for this fortress represent an additional asset for the playground. Nothing is left to chance in terms of decoration, which was personalised thanks to the unique qualities of Grafic Games: stones, nets, snakes, spiders, anchors, ladders, the prisoner's cage.
This play area is a delight for young and older children.
According to Aurélien Ravet, the satisfaction forms filled out by the clients are hugely positive… they show a record level of satisfaction at 98%.
He explains: « The only criticism we get from parents is that they can't get their children to come off the structure. They prefer playing on Fort Sunny instead of going to the beach. It's become their meeting point after the nap/snack. »
Get ready, set…go….
Fort Sunny is enjoyed not only by children. The Sunêlia entertainment team is already very enthusiastic about the area and organises each week a family contest there. Teams must solve puzzles on the fort, before setting off on an orientation trail throughout the campsite. The aim is to find all the pieces of the puzzle and recreate Fort Sunny.
This ensures holidayers will become adventurers during the entire summer!
Fort Boyard is a great example of Proludic's knowledge in designing and creating bespoke projects.
Recent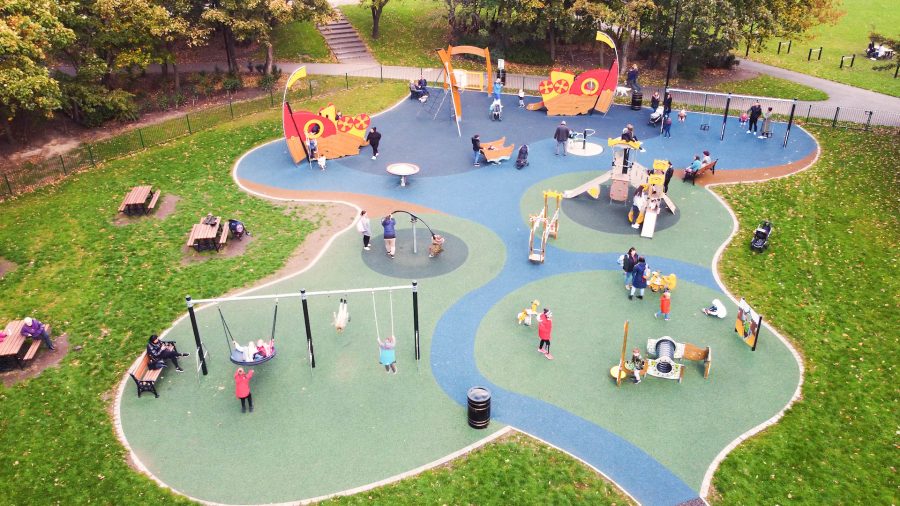 Article published on 24 November 2021
When South Tyneside Council was looking to upgrade a popular park in the coastal town of South Shields, Proludic was successful in their bid to create a new play and fitness space using our play equipment to honour the Roman history of the area for the whole community and tourists to enjoy. Proludic's design for...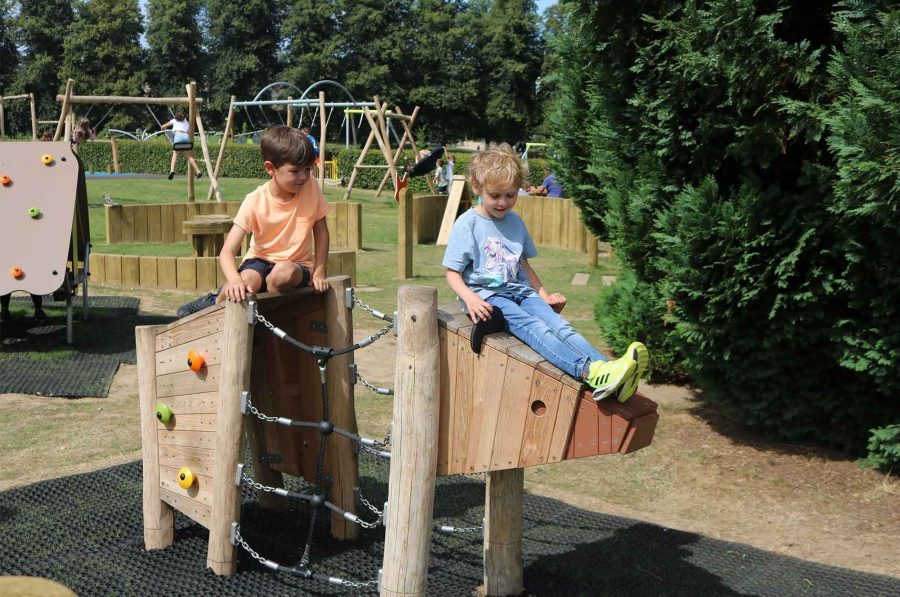 Article published on 14 September 2021
Harpenden Town Council and the PARC Friends of Group set their sights high when they decided to create a new flagship park at the existing Rothamsted play area site in the heart of the town. They wanted to create a memorable play experience for toddlers, juniors, teenagers, and their families alike to enjoy. The client...