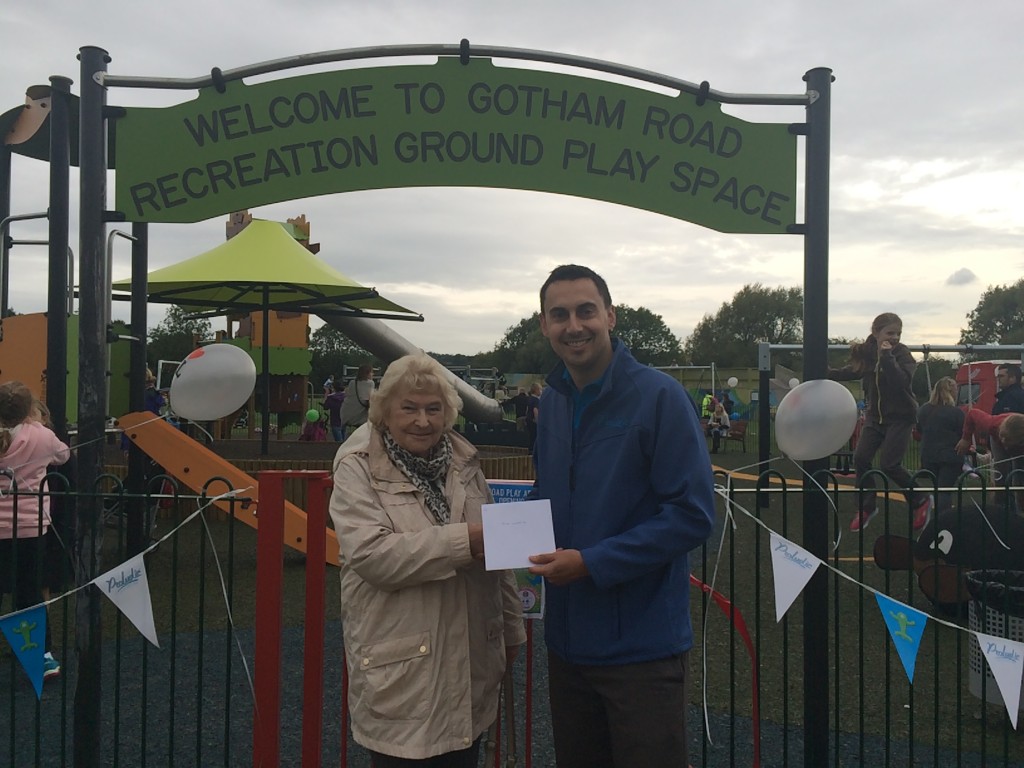 The grand unveiling of the new Gotham Road play area took place on Wednesday 24th September in East Leake, Nottinghamshire and was officially opened by Jess French – famous for her CBBC show 'Minibeast Adventure with Jess'.
Based in the heart of the community, it soon became apparent that the local residents had outgrown their play area due to the expanding village. The equipment had become quite old and not challenging enough for older children. There was also limited inclusive options available and few sheltered/seating areas.
East Leake Parish Council acted on this and created Play 4 Life Play 4 All – a community based project aimed at refurbishing the Gotham Road recreation ground.
The play area was shortlisted for the People's Millions funding stream where the Parish Council reached out to the public on ITV's regional news to help generate as many votes as possible.
The result? They won!
In conjunction with local parents, the Parish Council organised numerous public drop-in events and held sessions with school children to draw up a combined wish-list of equipment for all children to enjoy. Requests included a tower slide, inclusive equipment and dynamic kit.
The new play area is a great facility for local residents and those further afield to enjoy. The recreation ground is really coming together now and fits right in next to the recently constructed skate park.
Here's some images from the day…