Article published on 5 June 2015
Themed equipment encourages playing, learning, discovery and invention for children from 2 years onwards. It can make a play area come to life!
Crucially it also provides children with a platform to be creative and imaginative. The games they play on themed equipment can go beyond the structures themselves. Children can be whatever they want to be: a firefighter, a princess, an astronaut…the list and possibilities are endless.
If you are interested in using theming in your play area project, here are our five top tips:
Use a consultation with local children and adults to find out what they would like to see and adapt their ideas into the overall theme
Use the natural environment the play area sits in to shape your theme
Personalise your playground to the local history of culture
Ensure that the full play project caters to all age ranges
Use the manufacturer's knowledge and design flair to help put your dream-theming into reality!
Proludic is one company that has an extensive themed equipment range that allows the equipment to be categorised into five distinct styles:
City – Get out to the big city and become a postman, firefighter or even an ambulance driver!
Aquatica – Go under the sea with fish and creatures found at the bottom of the ocean
Adventure – Lose yourself in the jungle of the tropical rainforest
Metropolis – Transport each child to the futuristic city built on science fiction
Medieval – Become your favourite princess or knight in this castle fortress
New for 2015 we have also allowed this theming to be carried across to our popular and existing Diabolo multiplay equipment range. Diabolo is a cost-effective solution for providing a variety of activities in compact spaces.
Beyond these standard themes available, Proludic also has the ability to create bespoke ideas, sketches or even logos on their equipment. This crafts a truly innovative playground with a unique look.
It is an opportunity to raise the profile of playgrounds within your communities. All of our bespoke elements can be made to fit seamlessly into existing themed equipment ranges – creating a consistent look.
A great example of what can be achieved is our case study of RAF Brize Norton. We built the Hercules plane which was completely bespoke, inclusive and had a wingspan of 19 metres. The play area has been a huge success and was opened by Prime Minister David Cameron in 2011.
For more information on our innovative themed play equipment, please call us on 0115 982 3980 or email us.
Recent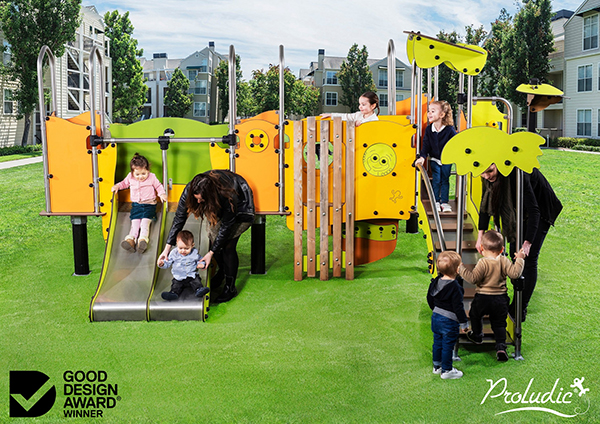 Article published on 16 September 2020
Proludic Diabolo Baby – an innovative range of play equipment specifically designed for very young children – has won a Good Design Award in Australia's International Good Design Awards. Proludic Diabolo Baby received the prestigious Good Design Award Winner Accolade in the Product Design Sport and Lifestyle category in recognition for outstanding design and innovation....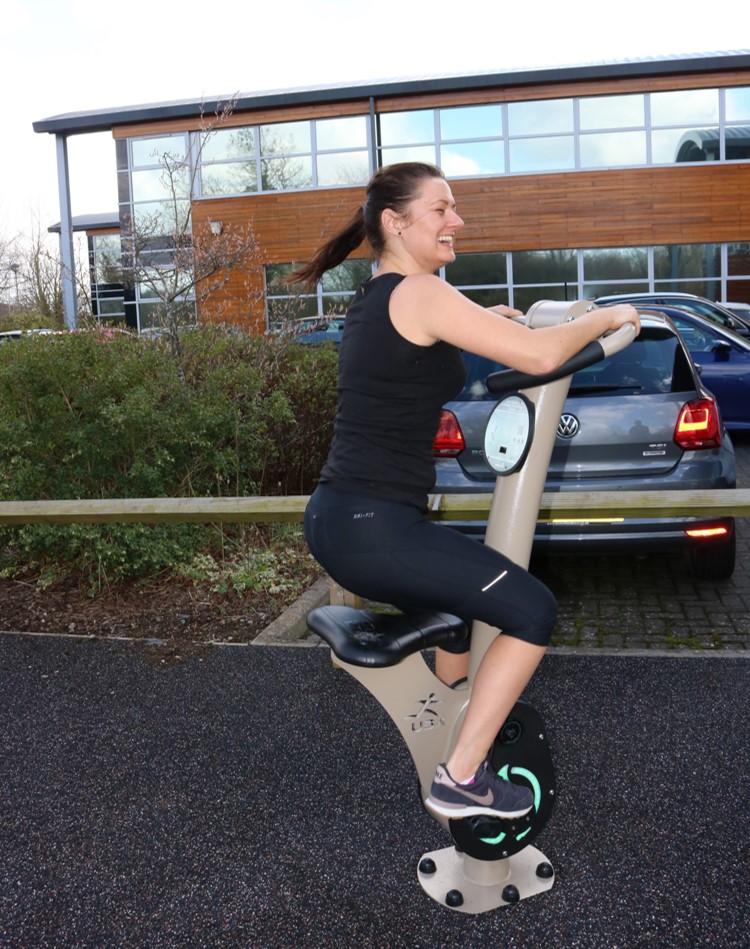 Article published on 17 August 2020
More than ever, the lockdown caused by the Covid-19 pandemic has highlighted the importance of outdoor spaces for everyone. Research conducted by Sport England during the lockdown found that 63% of people have turned to outdoor activities during the crisis saying that it is important for their physical and mental health. Similarly, outdoor gyms have...