Article published on 12 August 2020
Carlton in Gedling, Nottingham saw the opening of a brand new Proludic play area last week at the Recreation Ground on Conway Road.
The fantastic new play area was officially opened by The Mayor of Gedling and Councillor Sandra Barnes last Wednesday after receiving funding from FCC Communities Foundation. Now, this green play space has been rejuvenated it can once again be used by children and families of Carlton and Netherfield.
The brightly coloured new play area accommodates up to 67 children and includes swings, an inclusive roundabout, seesaw, springer and two multiplay units from Proludic's Diabolo range. The Diabolo range includes many diverse play elements and platforms ranging from 1m to 2.6m in height, making the Diabolo multi-play units challenging and engaging for children up to 12 years of age. These multiplay units include play panels and provide additional play elements such as climbing, balancing and sliding.
Portfolio Holder for Environment, Councillor Peter Barnes said: "As a council, one of our key priorities is to enhance our parks and open spaces and these new facilities do just that… This new play area is a fantastic addition to the facilities we have across the borough, and I'm sure it's going to be incredibly popular with local children."
With the recent #PlayMustStay campaign from the Association of Play Industry (API), Proludic is happy to have assisted in providing accessible play areas for all children. Being a company established in the Nottingham area we are always delighted to complete and open play areas in our home county.
To contact us and find out more about our Diabolo or Baby Diabolo range or speak to your Area Manager click here.
Recent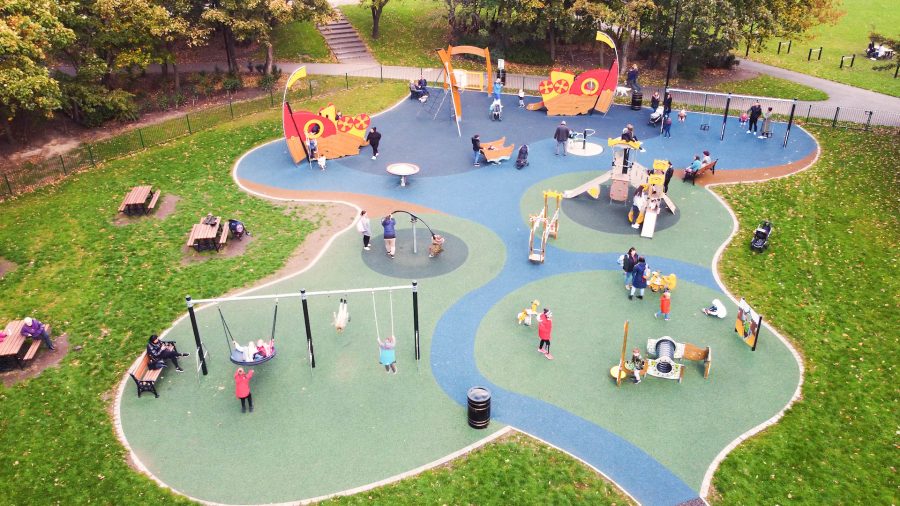 Article published on 24 November 2021
When South Tyneside Council was looking to upgrade a popular park in the coastal town of South Shields, Proludic was successful in their bid to create a new play and fitness space using our play equipment to honour the Roman history of the area for the whole community and tourists to enjoy. Proludic's design for...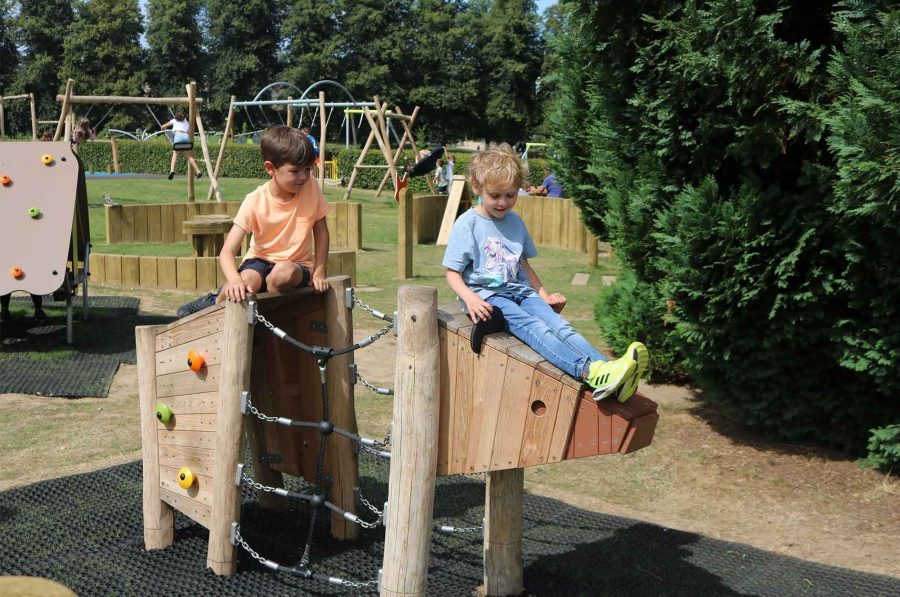 Article published on 14 September 2021
Harpenden Town Council and the PARC Friends of Group set their sights high when they decided to create a new flagship park at the existing Rothamsted play area site in the heart of the town. They wanted to create a memorable play experience for toddlers, juniors, teenagers, and their families alike to enjoy. The client...