Article published on 28 October 2020
Proludic were proud to launch a new bespoke themed mining playground in Germany. The playground was opened in the town of Kamp-Lintfort (38,000 inhabitants) in northwest Germany and reflects the region's current industrial architecture.
As it's an area rich with mining traditions the 2,000 m² area offers a wide variety of fun activities for children of all ages and has been divided into three spaces. All the spaces aim to provide a fun representation of the mining process and the daily work of the miners.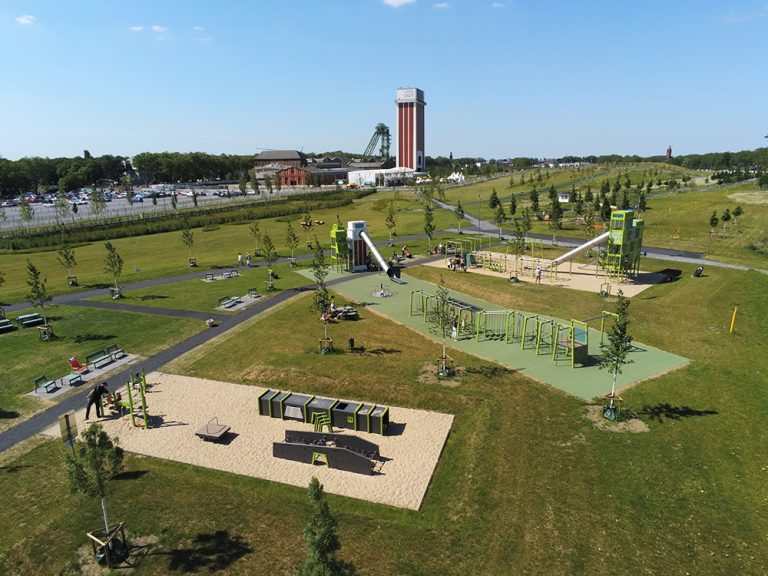 The first area is for 0 to 6-year-olds. The equipment has been designed here to illustrate the miners busy tunneling in search of the coal seams. It features the "Sand Factory" and a tunnel where children need to crawl, as well as horizontal ropes that encourage children to swing.
The central area is intended for older children and represents the miners' physical work and the process of extracting the coal. The space is dominated by two large towers over 5 metres high! The towers are connected by a tunnel and look like the original towers at the mining site. The playground also includes three trampolines and a roundabout that are fully accessible for Children of all abilities.
The third space measuring 300 m² is located in the northern section of the play area and represents how the extracted raw material is processed. Suitable for children from six years old, this part of the playground comprises a large multi-play structure, which is the central feature and includes climbing components and two slides. It also offers a balancing trail with nets, balance beams, rings, and a rope swing.
This unique and wonderful play area shows what can be achieved through bespoke design when you have a strong theme in mind that connects an area's culture and history.
In the UK we also have some experience in designing an area built around the mining theme. Back in 2016, we designed a bespoke mining themed tower for Gedling Country Park in Nottingham. The project cost £200,000 and featured all-natural robinia wood multi-play component to go alongside the impressive central bespoke tower. It has become one of the most popular parks in the region and looks as fantastic today as it did when it was first built.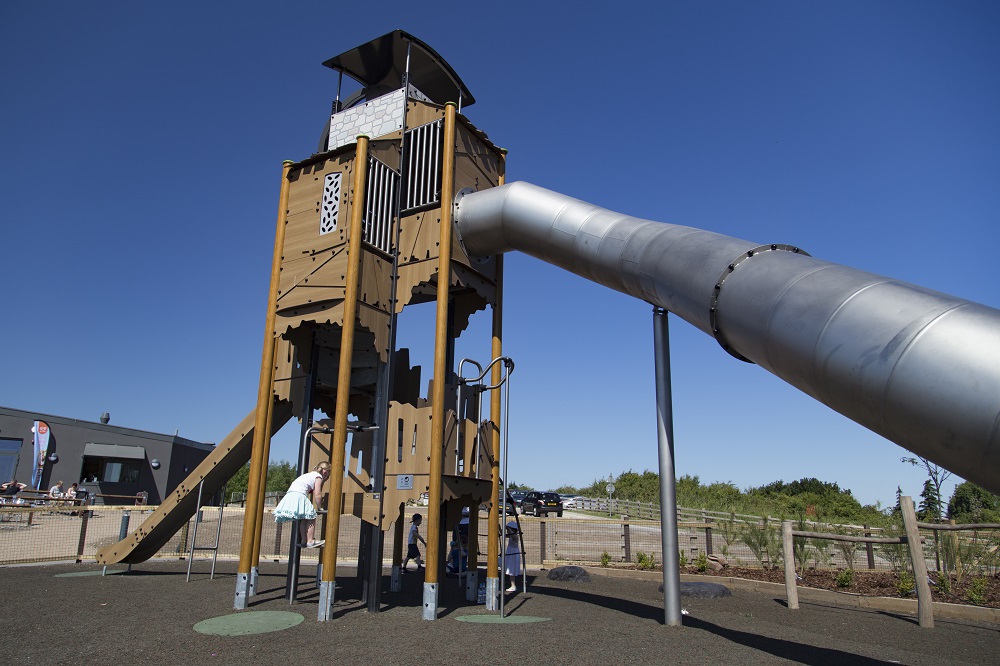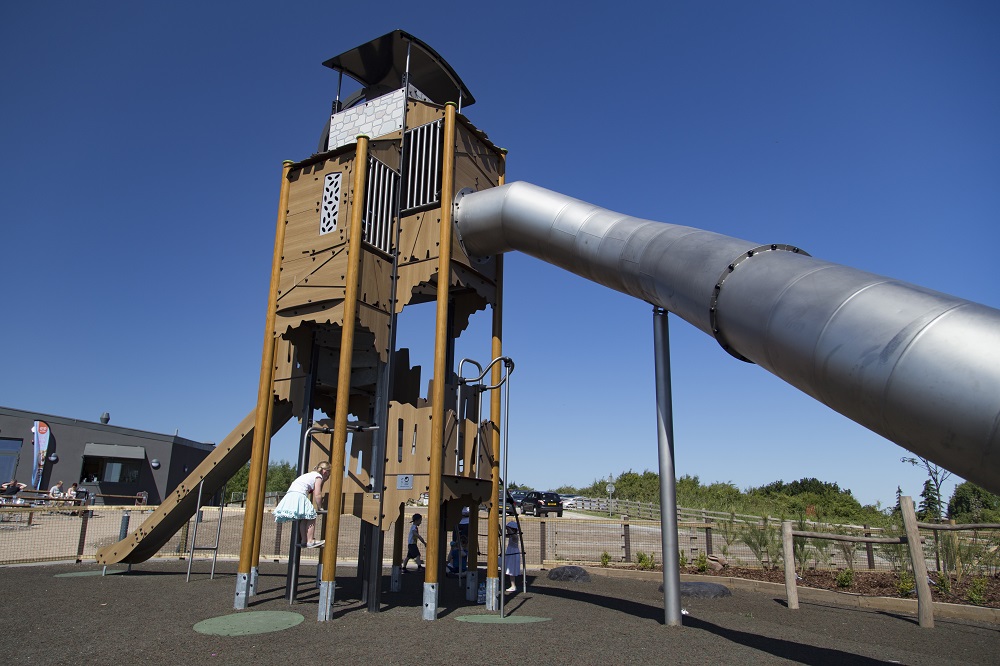 If you have a bespoke play project that you would like to discuss with us then please contact us on 0115 982 3980 or email us at info@proludic.co.uk
Recent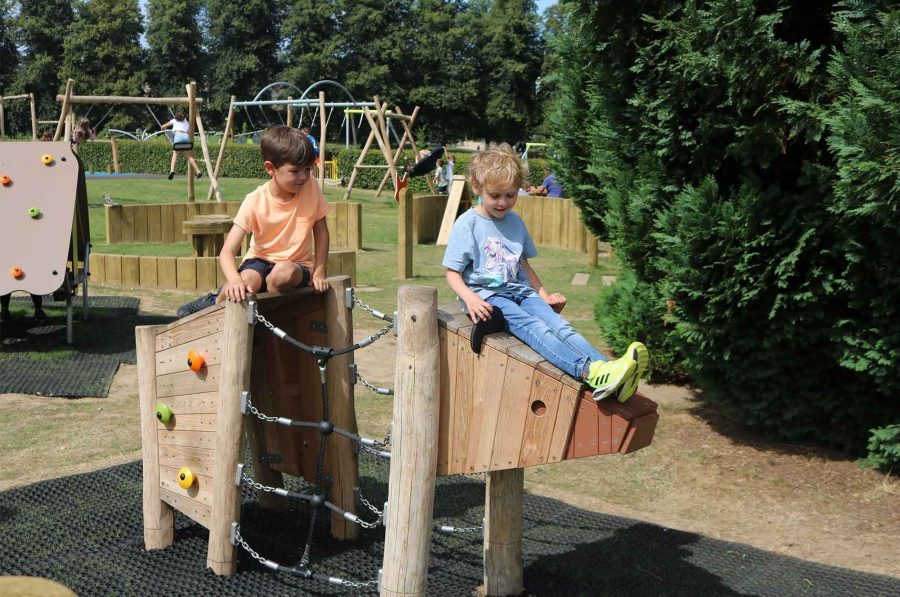 Article published on 14 September 2021
Harpenden Town Council and the PARC Friends of Group set their sights high when they decided to create a new flagship park at the existing Rothamsted play area site in the heart of the town. They wanted to create a memorable play experience for toddlers, juniors, teenagers, and their families alike to enjoy. The client...
Article published on 1 October 2020
Standing at 7.5 metres tall in the heart of Taunton in a rural setting is an impressive bespoke lighthouse play tower. Designed by local landscape architects Swan Paul Partnership and built by Proludic – it really is a spectacular design and project. Swan Paul approached Proludic with the idea back in 2018. Their client wanted...